For the FITs | Finishing FIT: My Top Five Takeaways
By the time this piece is published, I will no longer be a fellow in training (FIT). Not only will I have finished my two-year electrophysiology (EP) fellowship, but I will have finally completed a long, winding 15-year medical training trek. This journey began with my first job as a medical device sales representative in EP, and will end not far from where I started, as an attending physician in EP.
Each time I've been asked to describe my path, from the initial personal statement I wrote for medical school to the most recent interview I had for a job, I've always found a way to make all the seemingly disparate pieces of my medical training fit together, as if each segment was a premeditated decision. The abbreviated spiel, now rehearsed over a hundred times, goes a little something like this:
"After graduating from Duke University with a degree in biomedical engineering, I worked for Medtronic as a device representative in the division of Cardiac Disease Rhythm Management. Even though I enjoyed my job, I realized I had a passion for patient care and for treating complex rhythm disorders. I was fortunate to be accepted to the Icahn School of Medicine at Mount Sinai and over the course of my medical training developed additional interests in clinical research, community outreach, and medical education. I look forward to continuing these interests at... [insert the next institution I was applying to]."
Although these major highlights in my resume are accurate, they hardly capture the numerous trials and tribulations that have actually shaped the course of my medical training, not all of which have resulted in successes. In the final days I have remaining as a FIT, I couldn't help but reflect on the lessons I've learned from these "between-the-lines" experiences. Similar with the first FIT article I wrote titled "HRS 2019: My Top Five Takeaways,"1 I now present my final FIT article "Finishing FIT: My Top Five Takeaways."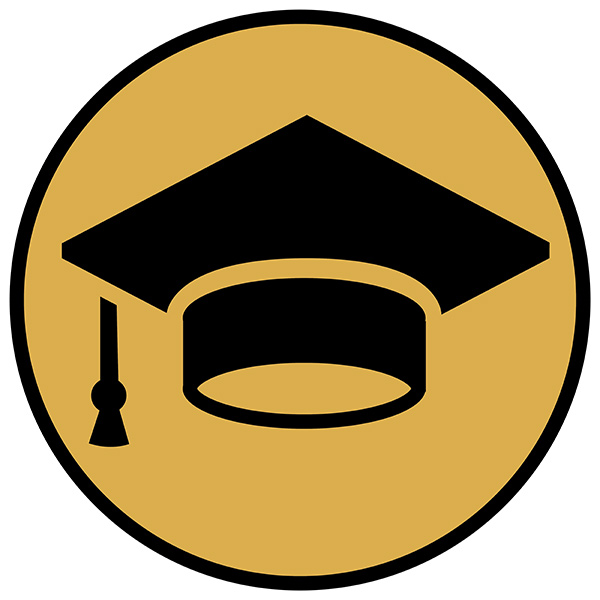 FOMO is Real But Invest Early in Your Education
A significant source of stress for millennials can be the fear of missing out (FOMO) on life, an anxiety that is only exacerbated by the constant work constraints of medical training. In spite of the tremendous FOMO I had (and continue to have), I have always prioritized my long-term medical education at the expense of comfort. At age 24, I traded in a six-figure salary job to attend medical school, a decision that would result in a six-figure debt and delay my next "real" job until age 37. At age 26, I extended my medical school by a year to take part in the Doris Duke Clinical Research Fellowship, a decision that would further set me back relative to my peers who would graduate and become doctors a year before I would. At age 28, I reshuffled my internal medicine residency rank list to prioritize three-year programs with more comprehensive training curricula over two-year programs that would accelerate my timeline into cardiology fellowship (short tracking).
It wasn't until recently that I recognized that the experience I gained from these early investments would set me apart from my peers, put me on the recruiting radar of some of the most prestigious training programs, and eventually become the talking point in subsequent job interviews. I would never advocate that medical trainees consistently choose the more challenging route at the expense of missing significant life events, but I would also caution against passing up career-changing opportunities because of FOMO.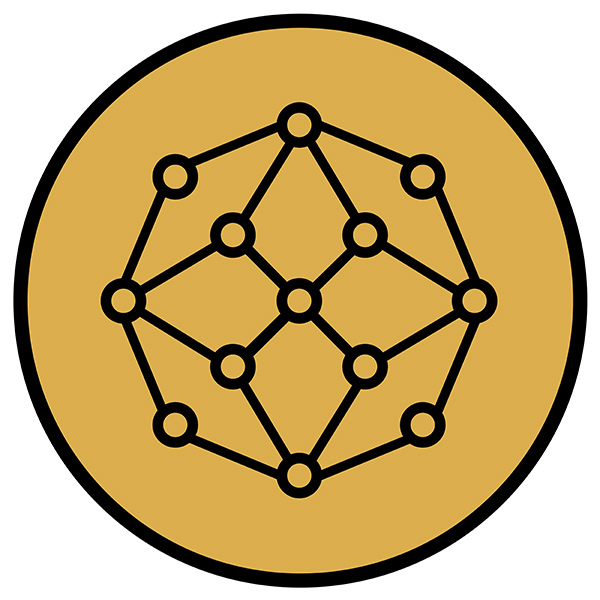 Be Nice and Network Often
As a device representative I learned a hierarchy exists in the practice of medicine and knowing certain people in the hierarchy can be critical for getting things done. I also realized that device representatives were unfortunately at the very bottom of the totem pole and, as a fresh college graduate, I had no idea who were the prominent "influencers" in this hierarchy. As a result, my approach was to be nice to everyone and network often.
Even today, as I near the top of this hierarchy, I continue to view device representatives as colleagues instead of subordinates. I embrace opportunities to meet new people, regardless of where they stand in the hierarchy and how unrelated they may seem to my future. I recognize that adopting this congenial outlook is easier said than done, especially given how intense and stressful being a medical trainee can be, but I have also come to realize in the health care sphere, everyone tends to be interconnected and you never know what hidden value a connection may have.
The power of relationships was most evident during my recent job search. As a result of the COVID-19 pandemic, EP job opportunities were scarce. Many job postings were retracted due to reallocation of health care resources. I eventually turned to my hospital device representatives, who were able to connect me to their colleagues in other cities who were aware of job opportunities that had not been advertised. Unbeknownst to me, these colleagues would in turn ask my hospital device representatives about their impression of me, not just my clinical competency but also my character, personality and judgement. When it came time to choose between several competitive job offers, I again turned to the local device representatives for their advice on the culture, reputation and fit of the different hiring groups. In the end, the relationships I had developed from simply being nice and willing to network were entirely unexpected yet invaluable to landing my first attending job.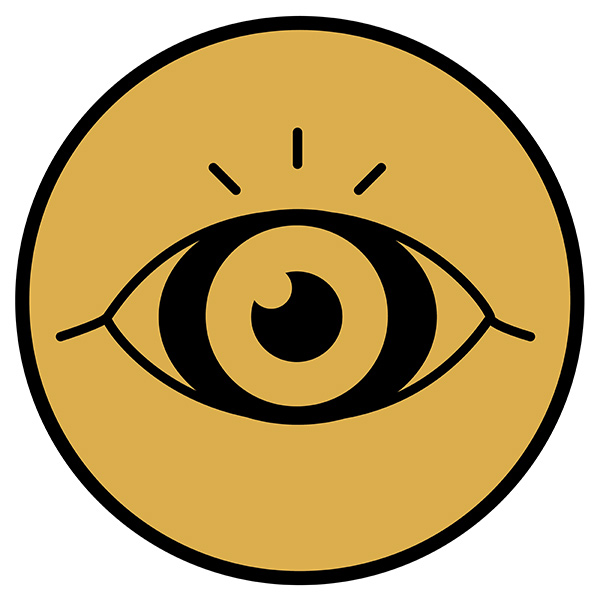 Pursue What You Enjoy, Not What is Expected Of You
Not only are the days in medical training long, but they are filled with nonclinical obligations that are a constant drain on the limited amount of trainees' free time. Some obligations are mandatory, like submitting credentialing forms, logging work hours and filling out ACGME surveys, while some obligations are voluntarily performed to stay competitive in the academic rat race, such as publishing research, teaching house staff and taking on leadership roles. It is not surprising that managing the myriad of nonclinical expectations can frequently lead to burnout.
As a defense mechanism, I have learned to avoid extracurricular activities that I don't personally enjoy. This "rebel" mentality started with my decision to go to medical school, which I pursued despite my parents' warning of the long-term personal and financial strains it would cause. Throughout medical school, residency and fellowship, I devoted a significant amount of time to community outreach and medical education activities, which continues to puzzle my close friends since these commitments now have minimal impact on my career advancement. Even my academic publications, including the pieces that I write for ACC's member magazine Cardiology, are a reflection of my personal interest instead of an assigned task. Sometimes I am lucky and these extracurricular activities fit with the rest of my resume, but many times they do not. Regardless, having the ability to choose how I spend my free time has made a tremendous difference in my work-life balance and career satisfaction. Even if I am still stuck in the rat race, at least I get to pick my own running path.
Perception Matters
During my sophomore year at Duke University, I came across an anonymous article in the school newspaper titled "Effortless Perfection?"2 which described the phenomenon of a young, successful female Duke student who strived to maintain a calm and collected exterior appearance but was secretly troubled and struggling to keep everything together inside. Perhaps brainwashed by this piece, I realized that throughout my training I often also portrayed an "effortless perfection" persona, much to the detriment of my perception. Instead of vocalizing my struggles to those around me, I would simply find a way to get things done. The more difficult a task was, the more I would turn inwards to focus and find the motivation to achieve success.
As I unintentionally perfected this "effortless perfection" image, people started to paradoxically question whether I actually cared about my work. This behavior was most apparent during my internal medicine residency (arguably the most stressful segment of my medical training), and culminated in one of the program advisors shockingly asking me during an exit interview, "Ed, do you even like patient care?"
One of my favorite mentors, Hasan Bazari, MD, (an epitome of effortless perfection himself), would later pull me aside and counsel me on the importance of other people's perception. After finding no glaring flaws with my patient care, he warned that other people's perception of my performance can be as equally important as how well I actually perform. As a firm believer that actions speak louder than words, I was stunned by the truth of Dr. Bazari's wisdom. Until then, I had naively hoped that I would be judged by the entirety of who I was, but the reality is that people are quick to make assumptions based on limited observations, which is unfortunately how evaluations in medical training can often be made. To this day, I still have a habit of demonstrating "effortless perfection," but I have become more vocal about my achievements so others are aware of my work.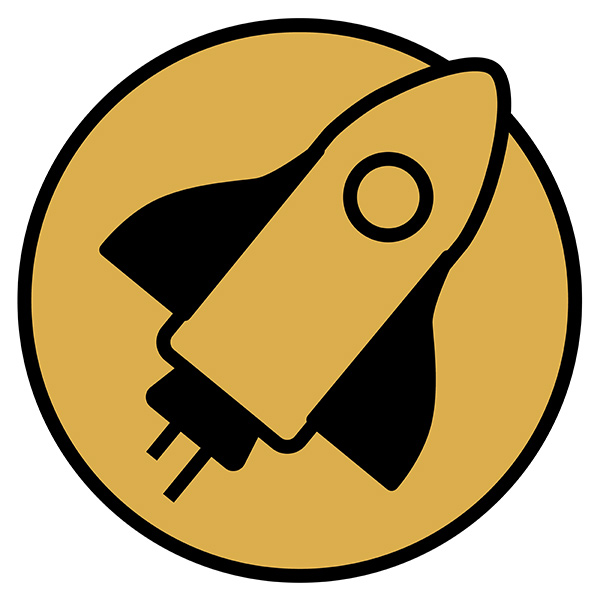 Just Do It
As physicians, we are taught to review the risks, benefits and alternatives of every medical plan we pursue. While a thorough approach has its role in patient care, this amount of overthinking can often lead to decision paralysis and inertia when applied to our personal lives. Furthermore, because of the never-ending demands in medical training, many trainees have a tendency to brush off anything that would add to their plate of responsibilities. Time and time again, I have seen colleagues talk themselves out of pursuing novel projects they found to be overly impractical, not feasible or too risky. On the other hand, I have often embraced such opportunities with a "you'll never know until you try" type of mentality.
In 2008, I envisioned a community outreach program, run by 1st year medical students, that would provide free health care education and activities to underserved East Harlem middle school students. After pitching this idea to those who cared to listen, I was told it would be too difficult to find medical students who would want to work for free, middle-school students who would care to learn for fun, and philanthropists who would want to fund the project. Within a year, I created such a program, called MedStart, and it has not only continued to this day but also grown to serve underserved youth from all five boroughs of New York City.
In 2010, while investigating the surgical bleeding risks associated with the use of clopidogrel in inguinal hernia repair, I thought a more clinically relevant research project would be comparing the surgical bleeding risks associated with continuing aspirin vs. continuing clopidogrel in a randomized trial of cardiovascular patients who were on dual antiplatelet agents. I again pitched this idea to those who cared to listen and was told it would be too difficult to secure the necessary institutional review board approval, too difficult to find surgeons willing to perform surgery on any antiplatelet agents, and too difficult to find cardiologists willing to continue only a single antiplatelet agent. After devoting the entirety of my Doris Duke Clinical Research Fellowship to implementing this project, I finally completed the study and published the outcomes several years later.3 My efforts eventually caught the attention of the scientific journal Nature and I was featured in an article detailing the challenges of conducting a clinical trial.4
These projects have taught me the first step in any endeavor, big or small, is a willingness to try. I may not be the smartest individual or even the hardest working one, but I am always open to the possibility of finding a way forward. Often this simple "can-do" attitude is all that separates success from failure. As my favorite basketball coach Mike Krzyzewski once said, "believe that the loose ball that you are chasing has your name on it."
In August, I will start the next chapter of my life in Miami as a private practice electrophysiologist in a multi-cardiology group. The sequence of events that led to this amazing opportunity is perhaps the best example of how these five lessons came together to achieve a positive outcome. In May 2018, at a time when most cardiology fellows were winding down the year, I decided to prioritize my education and attend the annual Heart Rhythm Society (HRS) conference to learn more about the growing EP field. At an HRS networking event for Mount Sinai Hospital alumni, I met and exchanged contact information with an electrophysiologist in Miami.
When I started my job search this past October, I reached out to this individual in hopes of returning to my home state of Florida. I eventually secured an interview with his group, left a favorable impression with many of his partners, and was eventually given an offer to join the practice. Despite the warnings that Florida health care, private practice and the predominant Spanish-speaking population would be the complete opposite of what I was familiar with, I accepted the job offer because I was certain this group could provide the support, mentorship and growth I need to succeed as a young attending. Over the next several months, I would become more confident in this decision as I shared my outlook with friends and colleagues who were familiar with the difficulties of landing a first job.
I am grateful for having learned the value of these five lessons during my medical training. As I move on from fellowship, I hope the experience from this journey has prepared me for the struggles and challenges that await me in the real world ahead. I wish the best of luck to all the FITs who recently graduated and I hope these lessons bring as much success to you as they have brought to me.
This article was authored by Edward Chu, MD, (@Ed_Chu_MD), an electrophysiology attending physician in Miami. He completed his fellowship training at Mount Sinai Medical Center in New York, and has been a regular contributor to Cardiology's Focus on EP column.
Chu would like to thank his family, friends, colleagues, mentors and numerous other individuals who have supported him throughout his medical training. He could not have done it without them.
References
Chi E. HRS 2019: My Top Five Takeaways. Available here. Accessed June 18, 2021.
Guest Commentary: Anonymous. Effortless Perfection? Available here. Accessed June 18, 2021.
Chu EW, Chernoguz A, Divino CM. The evaluation of clopidogrel use in perioperative general surgery patients: a prospective randomized controlled trial. Am J Surg 2016;211:1019-25.
Chi KR. Clinical research: Conducting a trial. Nature 2013;493:565-7. Available here.
Clinical Topics: Arrhythmias and Clinical EP, Congenital Heart Disease and Pediatric Cardiology, Diabetes and Cardiometabolic Disease, Prevention, Sports and Exercise Cardiology, Implantable Devices, SCD/Ventricular Arrhythmias, Atrial Fibrillation/Supraventricular Arrhythmias, CHD and Pediatrics and Arrhythmias, CHD and Pediatrics and Prevention, CHD and Pediatrics and Quality Improvement, Exercise, Sports and Exercise and Congenital Heart Disease and Pediatric Cardiology
Keywords: ACC Publications, Cardiology Magazine, Adolescent, Anxiety, Anxiety Disorders, Aspirin, Basketball, Biomedical Engineering, Cardiology, Clinical Competence, Community-Institutional Relations, COVID-19, Credentialing, Curriculum, Defense Mechanisms, Electrophysiology, Ethics Committees, Research, Fellowships and Scholarships, Financial Management, Friends, Habits, Heart Diseases, Hernia, Inguinal, Hospitals, Internal Medicine, Internship and Residency, Job Satisfaction, Leadership, Learning, Mentors, Motivation, New York City, Paralysis, Parents, Patient Care, Perception, Physicians, Platelet Aggregation Inhibitors, Private Practice, Running, Salaries and Fringe Benefits, SARS-CoV-2, Schools, Medical, Students, Medical, Surgeons, Universities, Work-Life Balance
< Back to Listings