Pulse of ACC | New Look for ACC Accreditation Services, Patient Navigator Program and More
New Look for ACC Accreditation Services, Patient Navigator Program and More.
ACC Welcomes New Officers and Trustees
The ACC's Board of Trustees (BOT) named its new slate of officers and trustees following ACC.18 in Orlando, FL. During Convocation, C. Michael Valentine, MD, FACC, and Richard J. Kovacs, MD, FACC, were installed as the new president and vice president, respectively. Andrew P. Miller, MD, FACC, will serve as Board of Governors chair and ACC secretary, while Howard "Bo" Walpole, MD, MBA, FACC, assumes the role of treasurer. Read more >>>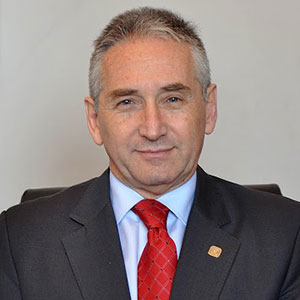 Daniel José Piñeiro, MD, FACC, and Edward T.A. Fry, MD, FACC, were also appointed to three-year terms on the BOT, and Akshay Khandelwal, MD, FACC, was appointed to a two-year term. Hadley Wilson, MD, FACC, was appointed to chair the College's Membership Committee.
Additionally, 20 individuals were approved to take leadership positions on ACC committees across the College and will be notified following ACC.18. These installments come as part of ACC's governance transformation, which culminates this year, and included a gradual reduction of the College's BOT from its original 31 members in 2015 to 13 in 2018. Congratulations to ACC's new leaders!
New Endowment Will Support Future Clinician Educators
A new endowment from the Michael Wolk Heart Foundation will help ensure the ACC has a consistent pipeline of trained clinician educators into the future. The endowment, announced at ACC.18, will support and build upon the ACC's existing Emerging Faculty program.
"Michael Wolk, MD, MACC, through the Michael Wolk Foundation, has consistently supported the ACC Emerging Faculty program noting that good teachers make good clinicians," said former ACC President John Gordon Harold, MD, MACC. "Under the leadership of Rick Nishimura, MD, MACC, and Patrick O'Gara, MD, MACC, the Emerging Faculty program promotes the development of leadership and educator skills for early career clinicians." Read more >>>
Wolk, also an ACC past president, has generously supported the Emerging Faculty program since its inception more than 12 years ago. He, along with Nishimura and O'Gara, was a prime contributor to the original vision of the program which focuses on training clinicians to be effective faculty and leaders. To date, program "graduates" have gone on to serve as mentors and ACC leaders. In 2017, the ACC received nearly 100 applications for the highly-coveted 22-person program.
Along with the endowment, the ACC announced that the Emerging Faculty program will officially be referred to as the Rick Nishimura, MD, MACC, and Patrick T. O'Gara, MD, MACC, Emerging Faculty Leadership Academy going forward.
"Supporting the Emerging Faculty Scholars program and honoring Nishimura and O'Gara was an easy decision," said Wolk. "There is nothing more important than supporting the next generation of College leaders and educators!"
A New Online Look for ACC Accreditation Services
A transformation is coming for the ACC Accreditation Services' website. During April, all things accreditation will move under the umbrella of ACC's Quality Improvement for Institutions site and be co-located with ACC's NCDR and quality improvement campaigns and tools. While the web address of the site will not change, ACC Accreditation Services content will be redesigned to enhance navigation. "We believe those searching for comprehensive cardiovascular improvement strategies will appreciate having access to the full suite of ACC's quality improvement resources on a single website," said Steve Kerchner, ACC chief digital officer.
ACC Patient Navigator Program Makes Headlines
Data presented at ACC.18 in Orlando found hospitals participating in the ACC's Patient Navigator Program showed significant improvement after one year in implementing performance measures that help myocardial infarction and heart failure patients transition from the hospital to home and keep them out of the hospital longer.
Researchers evaluated data from the 35 acute care hospitals in the U.S. that participated in the first phase of the program. Specifically, they focused on 17 of the 36 program processes using information from more than 14,000 patients at baseline and 3,860 patients at one year who were hospitalized for heart failure or myocardial infarction. Highlights show that providers were: Read more >>>
2.2 percent more likely to prescribe a beta-blocker
7.4 percent more likely to schedule a follow-up appointment seven days after discharge while patients were still in the hospital
4.4 percent more likely to review home medications at admission with their patients
4.8 percent more likely to review medications at admission and discharge with their patients
8.8 percent more likely to educate patients about self-care and when to contact a provider
Additionally, the study showed that after myocardial infraction, in-hospital mortality decreased from 4 percent to 3.7 percent.
"Hospital readmissions are devastating to patients and their families. Additionally, readmissions take a heavy toll on our entire health care system," said lead study author Nancy M. Albert, PhD, associate chief nursing officer, Office of Nursing Research and Innovation at Cleveland Clinic Health System. "We were encouraged to see a trend toward decreased heart failure readmissions when process improvements were implemented. However, improvements won't happen automatically; strong support is needed by hospital leadership, staff, patients and all stakeholders."
Researchers will continue to study the transition care measures to learn the measures that work best, such as assessing two-year program outcomes to better understand how a hospital's commitment to quality efforts affects patient outcomes. In addition, other measures that were not included in the first report will be studied.
Due to the success of the first phase of the Patient Navigator Program, the ACC recently announced the launch of Patient Navigator Program: Focus MI. In the expanded program hospitals participating in the ACC's ACTION Registry have the opportunity to transform care by sharing successful strategies, mentorship and specialized tools and resources. In addition, 15 of the original 35 hospitals from the first phase of the Patient Navigator Program are focused on identifying best practices for improving patient care and readmissions, including 30 and 90 days follow up post hospital discharge – an increasing area of focus for proposed payment and reimbursement models.
In Memoriam: Arthur J. Moss, MD, FACC
World-renowned pioneer in electrophysiology and member of ACC, Arthur J. Moss, MD, FACC, passed away on Feb. 14, 2018 at his home in Brighton, NY. He was 86 years old. Moss' research and accomplishments saved hundreds of thousands of lives and improved the standard of care for thousands of individuals living with heart disease. Read more >>>
During a career spanning six decades, Moss made some of the most significant and long-lasting discoveries in the prevention of sudden cardiac death. He was a distinguished expert on common arrhythmias as well as rare heart rhythm disorders. In 1970, Moss began what he called the most rewarding part of his career: his quest to help individuals with Long QT syndrome (LQTS). He devised the first effective surgical treatment for LQTS and created the International Long QT Syndrome Registry in 1979, one of the first rare disease registries in the world.
Moss also led the pivotal MADIT trials, starting in the 1990s, which showed that the implantable cardioverter-defibrillator significantly reduces the risk of sudden death after a myocardial infarction. The MADIT-CRT trial, in 2009, found that cardiac resynchronization plus defibrillator therapy prevents the progression of heart failure in patients living with mild forms of the disease.
After he received an undergraduate degree from Yale University and his medical degree from Harvard Medical School, in 1966, Moss joined the faculty at the University of Rochester Medical Center in New York, where he was a professor and cardiologist until his death. He is credited with publishing more than 750 scientific papers, leading clinical trials, treating thousands of patients and teaching countless young students and physicians. His first paper published in the New England Journal of Medicine, in 1962, highlighted the first three published cases of cardiopulmonary resuscitation, which included external chest massage followed by external defibrillation. Moss is survived by his wife, Joy; their children Deborah, Katherine and David; nine grandchildren; and two great-grandchildren.
Clinical Topics: Arrhythmias and Clinical EP, Congenital Heart Disease and Pediatric Cardiology, Heart Failure and Cardiomyopathies, Implantable Devices, Genetic Arrhythmic Conditions, SCD/Ventricular Arrhythmias, Atrial Fibrillation/Supraventricular Arrhythmias, Congenital Heart Disease, CHD and Pediatrics and Arrhythmias, CHD and Pediatrics and Prevention, CHD and Pediatrics and Quality Improvement, Acute Heart Failure
Keywords: ACC Publications, Cardiology Interventions, Accreditation, Arrhythmias, Cardiac, Cardiac Resynchronization Therapy, Cardiopulmonary Resuscitation, Death, Sudden, Cardiac, Defibrillators, Implantable, Electrophysiology, Financial Management, Foundations, Follow-Up Studies, Heart Failure, Hospital Mortality, Leadership, Long QT Syndrome, Mentors, Myocardial Infarction, Nursing Research, Patient Navigation, Patient Readmission, Rare Diseases, Quality Improvement, Registries, Schools, Medical, Self Care, Spouses, Standard of Care, Transition to Adult Care, Trustees, Universities
< Back to Listings