The ACC is committed to bringing cardiovascular professionals together to share knowledge, drive change and act on issues facing the cardiovascular community and our patients. This year, the ACC community continued to grow and find new ways to share knowledge and expertise, empower our future leaders, address workforce challenges and improve cardiovascular outcomes around the globe.
Fellows of the American College of Cardiology (FACC) and Masters of the American College of Cardiology (MACC)
Cardiovascular Team Members
Associates of the American College of Cardiology (AACC)
Cardiovascular Administrators
788
New Fellows and Associates took the Oath at ACC.22
Connecting and Growing
The ACC provides members the opportunity to engage with peers, mentors and colleagues in ways that can be transformative both for the field—and for helping one another grow personally and professionally. At live meetings and networking events this year, ACC's member community was once again able to make those connections face-to-face.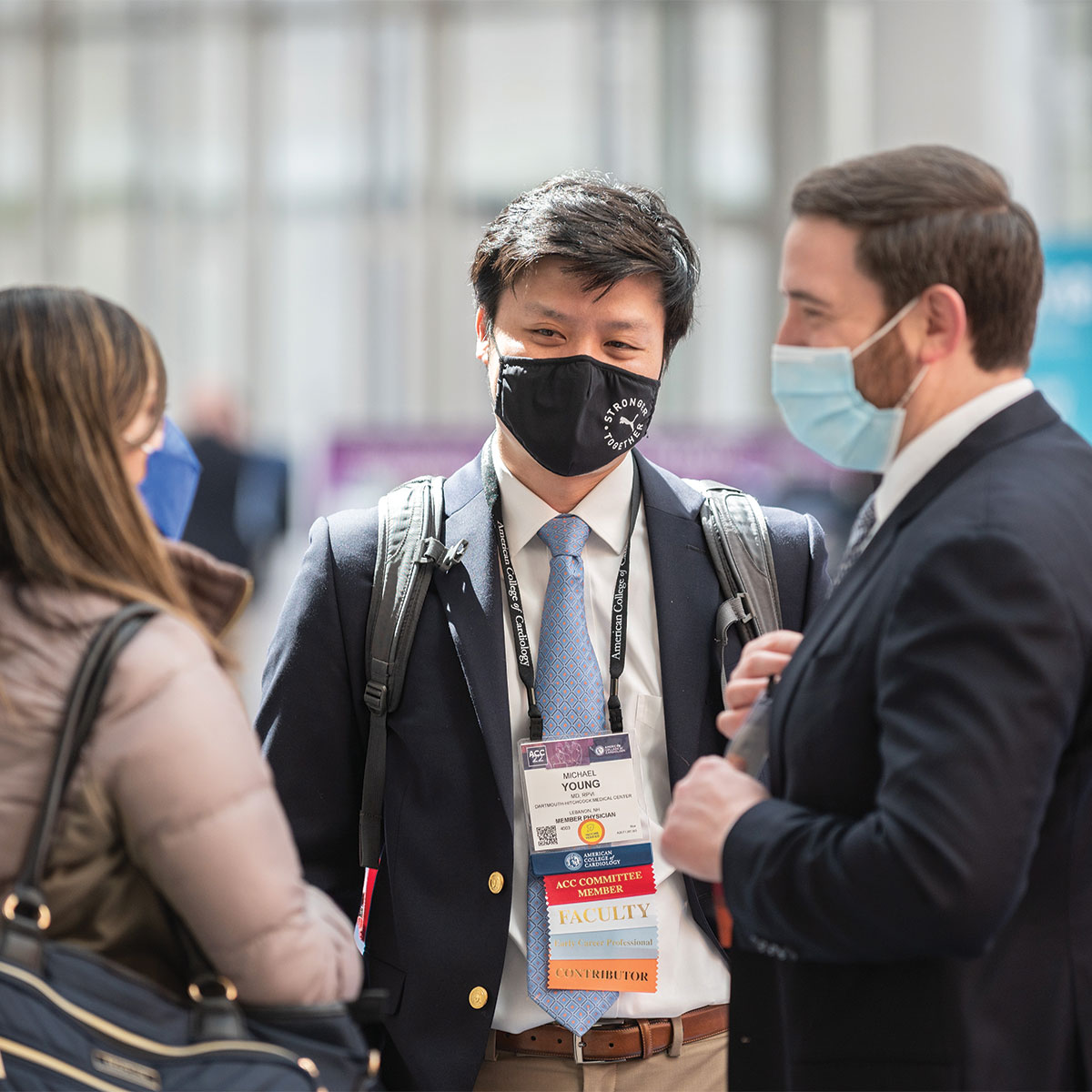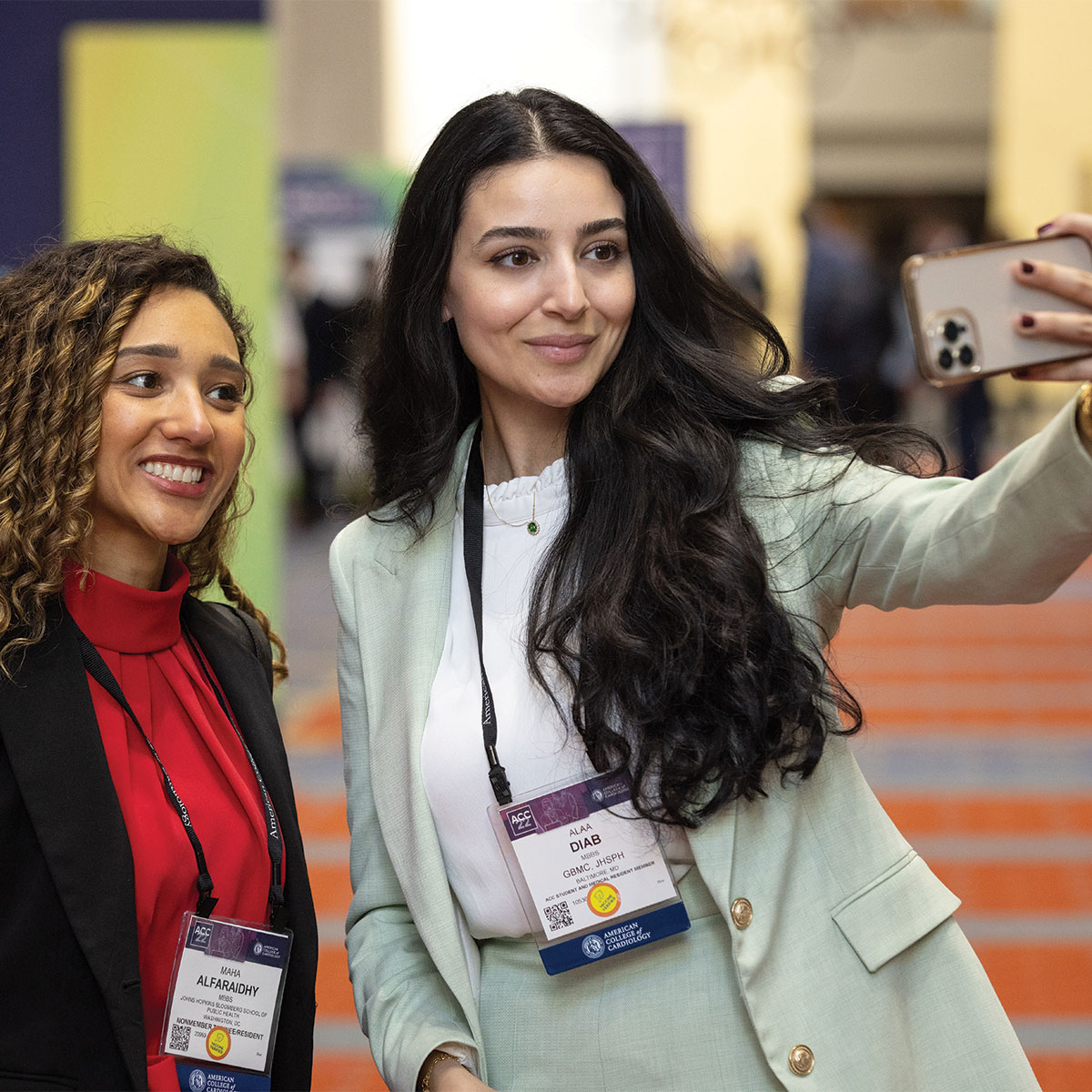 ACC Member Sections: Driving Strategy Forward
ACC's 23+ Member Sections continue to serve as drivers of science, clinical practice, quality, education and leadership development within the College. This year, Member Sections continued to contribute to ACC's suite of digital content, ranging from editorial commentary to nearly 50 webinars on timely topics, with the goal of helping members advocate for themselves and meet their professional goals.
On the publishing front, Section members are also collaborating further with the Editorial Boards of ACC's JACC Journals to produce a steady stream of peer-reviewed content that highlights the expertise found in these distinct member communities.
ACC Welcomed Two New Sections
In response to changes and developments in the field of cardiology, the ACC launched two additional member communities to serve as forums for progress on their critical and timely topics.
Increasing Member Benefits
ACC's goal to be an indispensable resource for all cardiovascular professionals doesn't stop at clinical tools and education. The College's robust suite of affinity benefits expanded even more during 2022, with a relaunched Cardiology Careers portal that allows members to access detailed insights and data on the cardiology profession – from salary and job outlook to educational requirements. Members can also get a free CV review from an expert writer, create job alerts tailored to their needs and more.
The ACC also partnered with Contract Diagnostics, a nationwide consulting company focused exclusively on physician contract review. Through its blogs and educational lecture series – including two webinars in 2022 for ACC members – Contract Diagnostics helps cardiologists understand compensation models and ensure their skills are being compensated fairly.
A Time For Action
Addressing and helping find solutions to current workforce challenges remains a key strategic initiative for the College. ACC's Member Sections are helping raise awareness of the workforce challenges and opportunities that exist in the field, and finding ways to address them — through advocacy, education and innovation. Click here to learn more about what ACC and its Member Sections are doing.
Click here to read a perspective on the nursing shortage by Cardiovascular Team Member Bailey Ann Estes, MSN, RN-BC, RNFA, CNOR, RCIS.
Click here to listen to Senior Cardiology Section Chairs George W. Vetrovec, MD, MACC, and Samuel Wann, MD, MACC, discuss challenges facing cardiologists in the later stages of their careers on UnEDited.
Click here to read a JACC Leadership Page by ACC President Edward T.A. Fry, MD, FACC, on what the ACC is doing to address workforce challenges.
Investing in a Unified, Digital-First Approach
In 2022, ACC's JACC Journals invested in an interactive digital ecosystem to bring their globally recognized, practice-changing science to a wider global audience. These investments allow clinicians and scientists to engage in innovative and integrated new ways that can help them more easily incorporate the latest science at the point of care.
JACC hosted five Global Burden of CV Disease Webinars focused on region-specific findings and considerations from the special report on the global burden of cardiovascular disease.
Interactive Central Illustrations, debuted this year in JACC: Cardiovascular Interventions, providing an opportunity for readers to listen to short recordings of author commentary highlighting key takeaways from a specific study.
JACC Guidelines Hubs build on ACC's Guidelines resources and feature interactive tools applying the latest guideline recommendations.
JACC Patient Care Pathways launched this year with three cases. Led by Editor-in-Chief Valentin Fuster, MD, PhD, MACC, each JACC Patient Care Pathway is an immersive, multimedia case report depicting the integration of cross-specialty decision-making supported by evidence-based medicine within a single patient journey.
JACC Podcasts continue to provide valuable scientific insights for a global learner population, with 14.6+ Million podcast downloads and listeners from 166 countries.
Changing the Field of Publishing
The JACC Journals are changing the field of publishing with the largest number of women editors to head a suite of scientific journals. As part of its ongoing commitment to health equity, JACC also welcomed Jennifer H. Mieres, MD, FACC, as its first Associate Editor for Equity Research this year.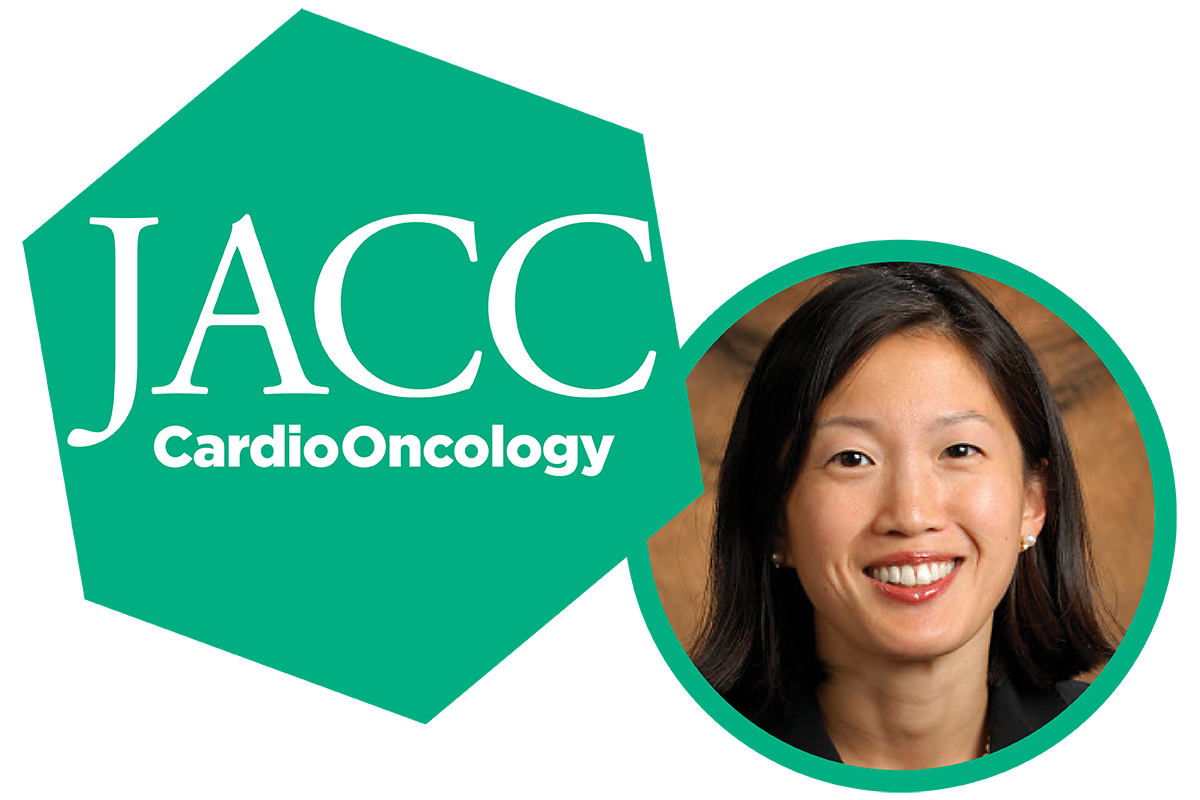 Bonnie Ky, MD, MSCE, FACC,
Editor, JACC: CardioOncology
Julia Grapsa, MD, PhD, FACC,
Editor, JACC: Case Reports
Biykem Bozkurt, MD, PhD, FACC,
Editor, JACC: Heart Failure
Candice K. Silversides, MD, FACC,
Editor, JACC: Advances
Jennifer H. Mieres, MD, FACC, Associate
Editor for Equity Research
Find the latest issues of these and other JACC Journals on JACC.org.