ACC's commitment to inspiring the next generation of clinicians and scientists only continued to grow in 2022. From convening high school and college students at Heart House for a crash course in cardiology to supporting mid-career women cardiologists as they take the next step in their careers, ACC's development programming is empowering the future of cardiology.
The ACC remains focused on building a diverse and inclusive profession that can improve care for all patient groups while creating an environment of belonging for all. With that in mind, ACC's Internal Medicine Cardiology Program and Clinical Trials Research Program also continued to grow, along with its Emerging Faculty and other programs.
Creating An Environment of Belonging For All: ACC's Internal Medicine Cardiology Program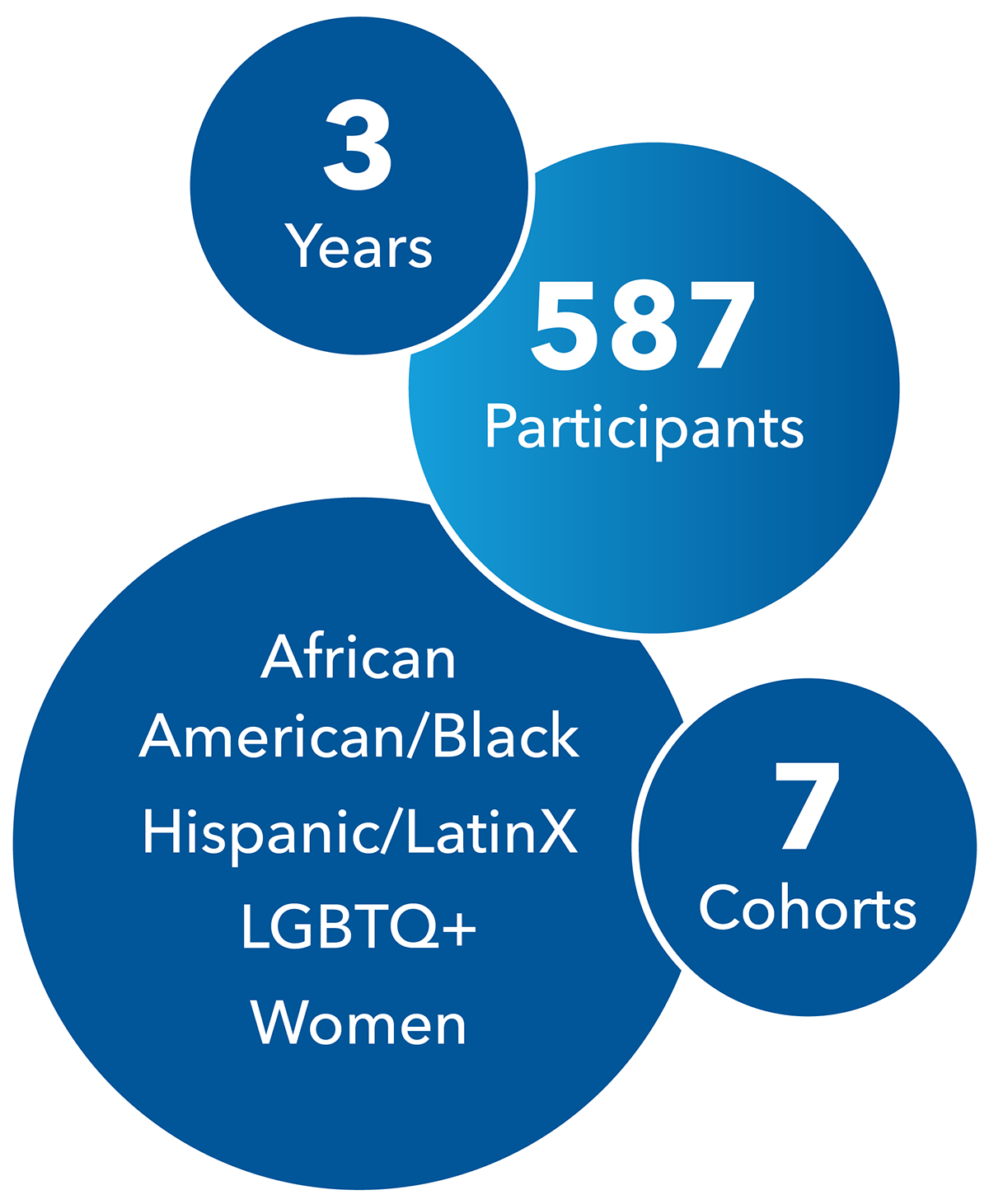 ACC's Internal Medicine Cardiology Program continued build on the success of its inaugural cohort in 2021, with two new cohorts in 2022 focused on those who identify as Women and/or Hispanic/Latinx. A record 193 individuals participated in the 2022 program, designed to connect participants with peers, mentors and resources they need to understand career opportunities in the field of cardiology. This year's cohorts experienced virtual education and met live in person during ACC.22. Toward the end of 2022, the College opened recruitment for four new cohorts: African American/Black, Hispanic/Latinx, LGBTQ+ and Women.
As a first generation, black, gay woman in medicine navigating the field of cardiology…I felt like I inherited a team of mentors—a network that I didn't otherwise have.
Kadijah Porter, MD
Internal Medicine Cardiology Program Participant
Getting into this program transformed everything for me... I gained tremendous mentorship that provided me with a clear vision with measurable targets on how to make progress. In fact, I had a panel of mentors that provided me with collaboration opportunities, accountability and guided me every step of the way in preparing my fellowship application.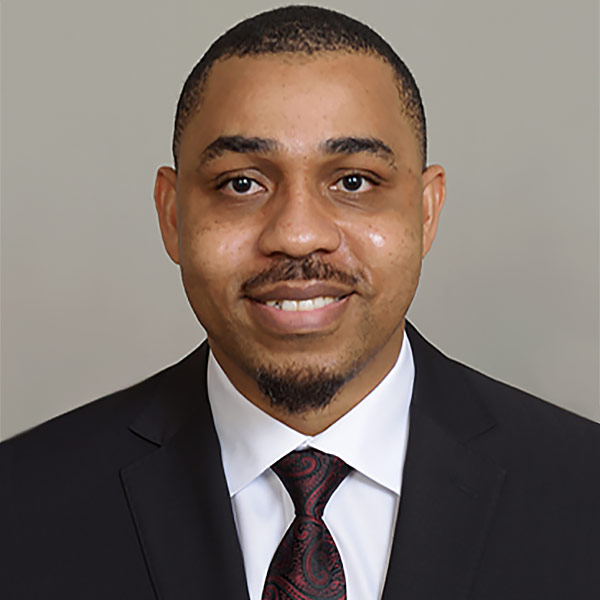 Ebubechukwu Ezeh, MD
Internal Medicine Cardiology Program Participant
ACC's Young Scholars Program
In 2022, its fourth year, ACC's Young Scholars Program went national. Over 200 students from 36 states – including more than 160 from groups underrepresented in medicine and 69% of them women – got a first-hand look at careers in cardiology from practicing professionals. Twenty-seven of those participants attended ACC.22 and had the opportunity to experience the world's most dynamic cardiovascular conference in person.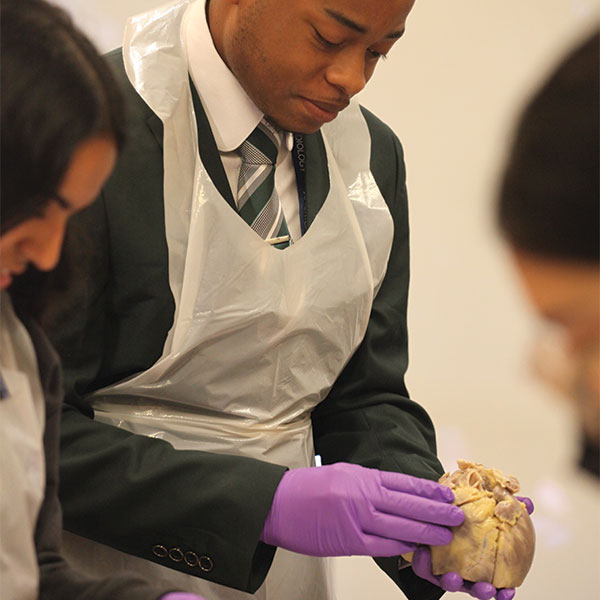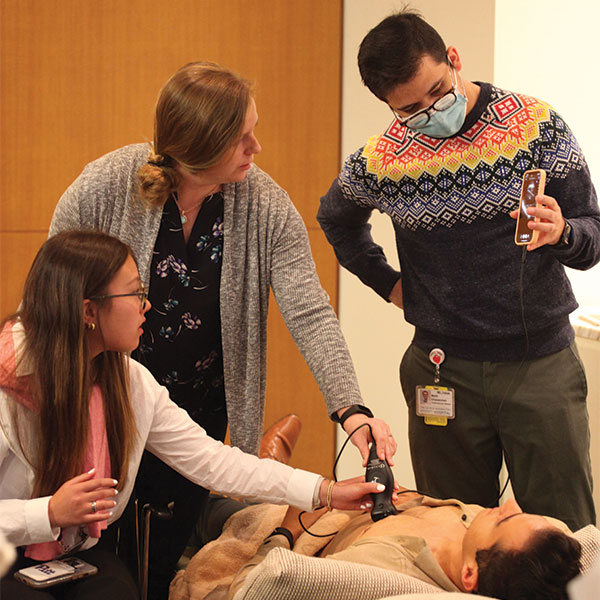 Even if you're not sure cardiology is what you want to do, it's a great way to step in the door and see what it's all about. You meet a lot of great mentors and have research opportunities that I think it's really rare to find.
– Amy Shi
Young Scholars Program Participant
In Oct. 2022, ACC's Heart House also hosted 120 Young Scholars for Camp Cardiac, a two-day, interactive event that allowed future leaders in cardiovascular medicine to rub shoulders with ACC members. Students also had the opportunity to develop hands-on skills in sessions that covered CPR/AED training by the Red Cross and point-of-care ultrasound.
Over 250 applications have already been submitted for the 2023 Young Scholars Program!
Engaging the Future of Clinical Trials Research
ACC's Clinical Trials Research: Upping Your Game Program engaged its third cohort in 2022. Nearly 50 individuals participated in education, mentorship and leadership development programming designed to help them build a career in clinical trials research.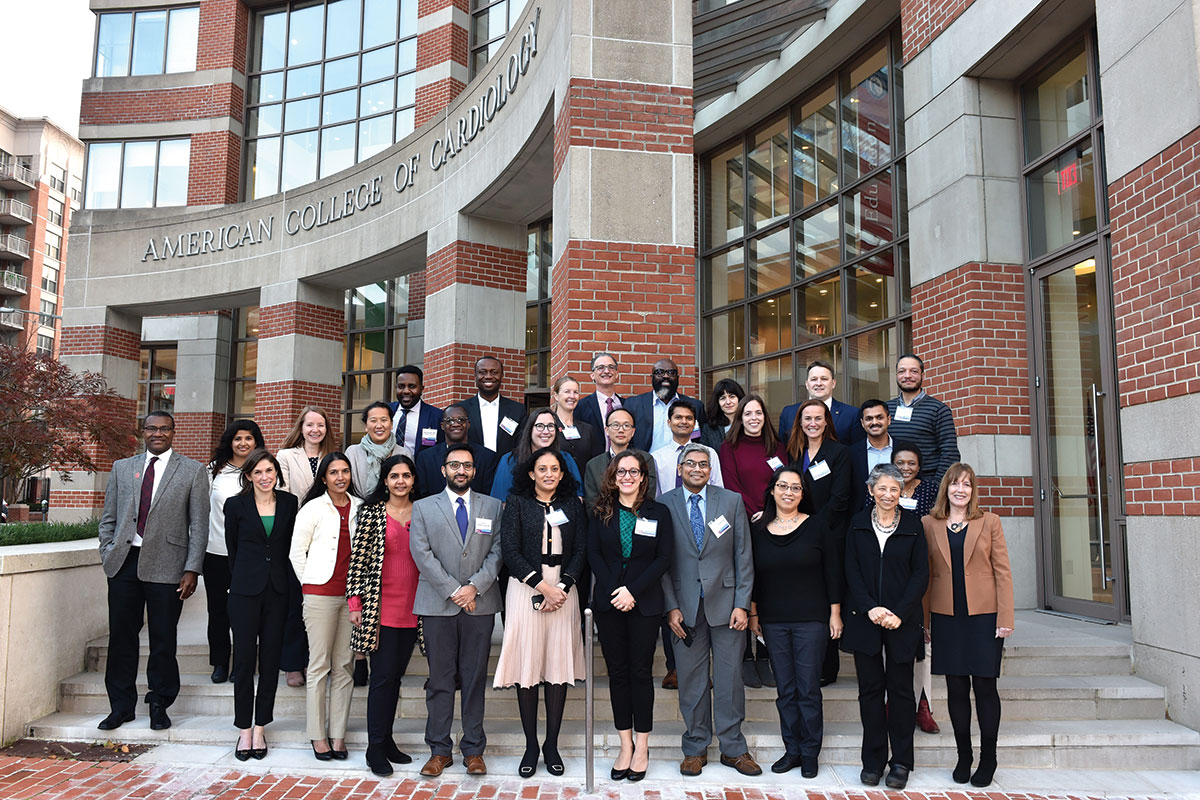 The program helped enhance my skills in research design, including the consideration of new analytical methods and ways to encourage representative research participation.
Jill Steiner, MD, MS, FACC
Clinical Trials Research Program Participant
Engaging the Pipeline
ACC welcomed 4,056 new Medical Student, Resident, Cardiovascular Team Student and FIT Members in 2022!
Helping The Next Generation Explore Cardiology as a Career Choice
In late 2022, the ACC launched a new collection of Careers in Cardiology pages on its website. With information on the diverse career paths that exist in cardiology, resources for embarking on specific career paths, and testimonials on what makes cardiovascular medicine such an enriching career, these pages equip tomorrow's leaders – from high school and college through medical school, residency and beyond – to more confidently pursue cardiology as a profession.
Empowering Mid-Career Women
Twenty-two women participated in the inaugural cohort of the Sandra J. Lewis Mid-Career Women's Leadership Institute, a two-year program designed to provide empowerment, inclusion and community for women at a stage in their careers where support can help them achieve more and impact the future of cardiovascular care and delivery. Born from ACC's 2020 Campaign for the Future and made possible by a transformational gift from Sandra J. Lewis, MD, FACC, the program is already inspiring women and arming them with community and leadership skills to lead the College—and profession—into the future.
I've never had a cohort of women who are of my age and my generation where we support each other and can reflect and share experiences about our career development.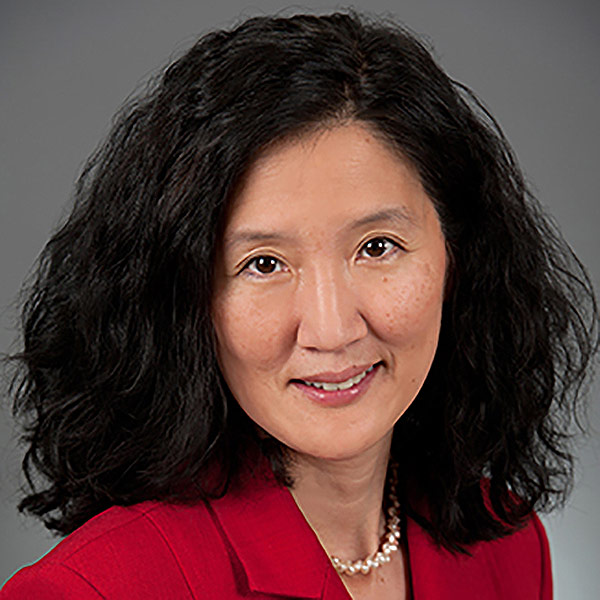 Min Hui Chen, MD, FACC
SJL Women's Mid-Career Leadership Development Program