ECG of the Month: Back Pain
The patient is a 44-year-old male who developed back pain during the night. He has a history of hypertension and smokes cigarettes. Because the discomfort did not abate, he was seen in the emergency room where the below ECG was performed.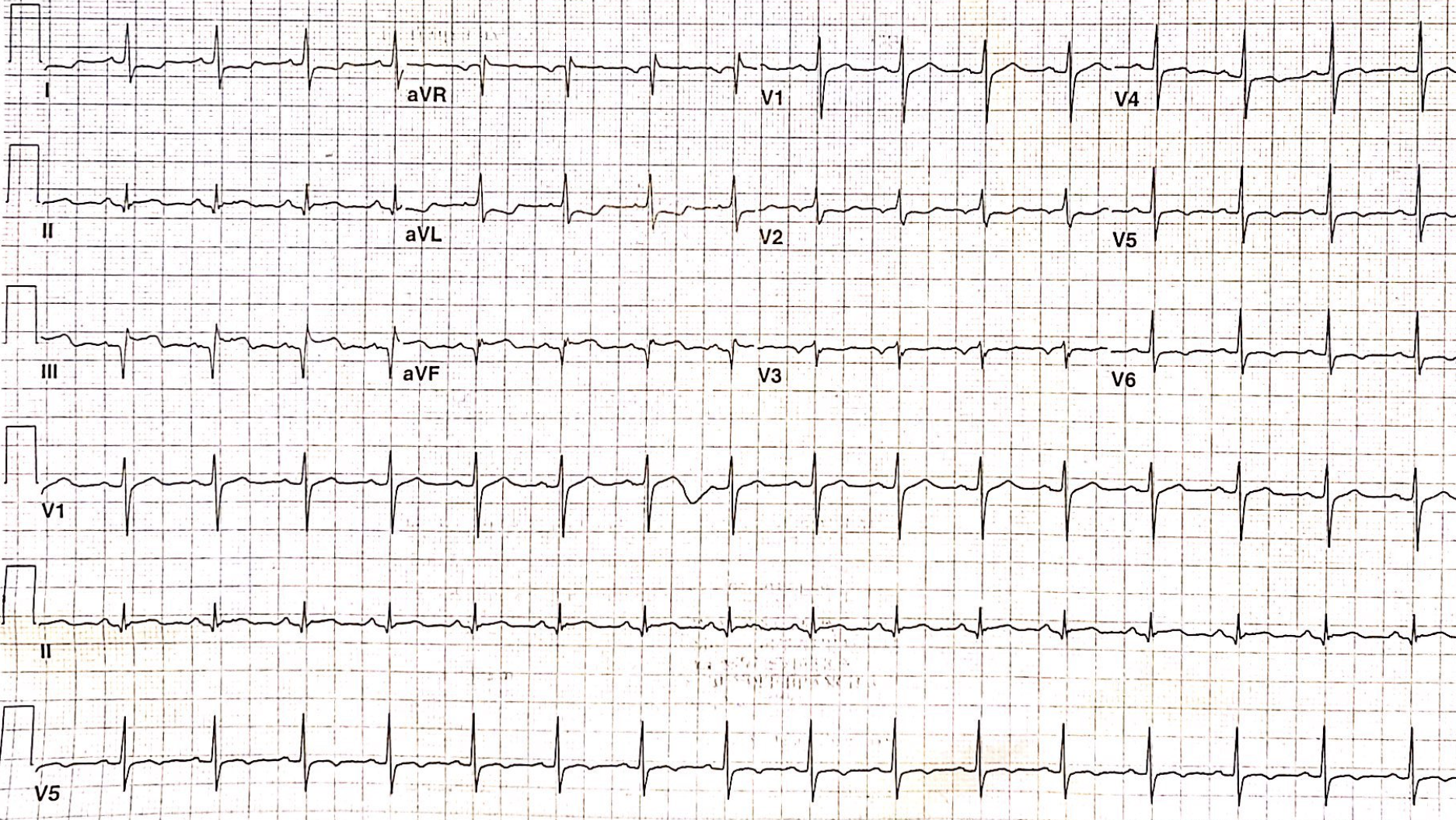 The ECG shows which of the following?
Show Answer