Risk for Cardiac Arrest: CMR in HCM Challenge
An electrocardiogram is notable for sinus rhythm (Figure 1). Markedly abnormal T waves with diffuse inversions in the limb and precordial leads are present.
Figure 1
Cardiac magnetic resonance (CMR) imaging reveals increased wall thickness of 24 mm, no obstruction, left ventricular (LV) septal late gadolinium enhancement (LGE)/scar burden in the septum of 18% (red arrow in Figure 2), and normal LV size and systolic function with an ejection fraction (EF) of 68%.
Figure 2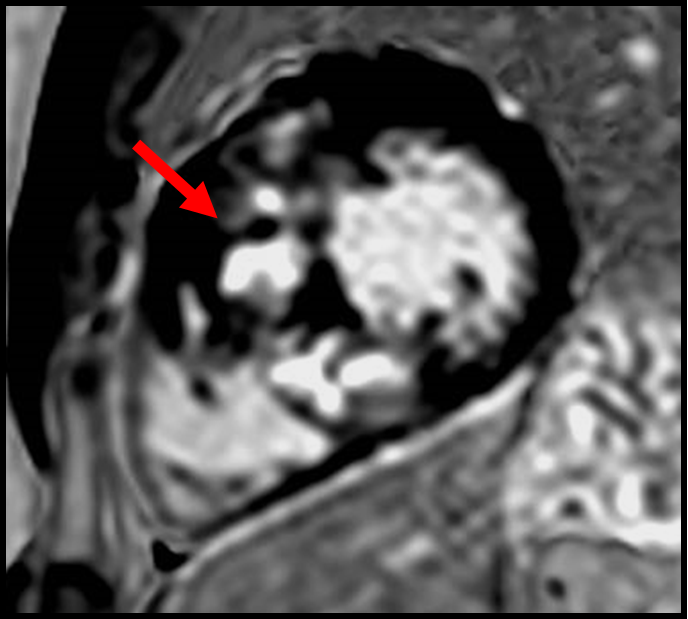 Which one of the following statements is true?
Show Answer