Squeezing the Options In: A Case of Transient Constrictive Pericarditis
A 79-year-old male with history of insulin dependent diabetes mellitus, paroxysmal atrial fibrillation on apixaban and hyperlipidemia presented to the emergency department (ED) for dyspnea on exertion, transient chest pain, worsening lower extremity edema and weight gain of 20 pounds over a week prior to presentation. He underwent echocardiography (ECHO) which demonstrated 45% ejection fraction and revealed a small pericardial effusion. He underwent diuresis with torsemide 20 mg once daily, started on metoprolol succinate 25 mg once daily and discharged home with cardiology follow up after resolution of symptoms. At cardiology clinic, he was found to have elevated erythrocyte sedimentation rate (ESR) Westergren 33 mm/hour (reference range: 0-15 mm/hour) and ultra-sensitive C-reactive protein (US-CRP) 14.5 mg/L (reference range: <3.1 mg/L) and he was started on aspirin, colchicine, and prednisone for pericarditis. A month later, he was admitted again for lower extremity edema. Comprehensive physical examination revealed jugular venous distension to 17 cm, ascites, pericardial knock, and lower extremity swelling bilaterally. He was started on intravenous furosemide for diuresis. Apixaban was held due to high risk of bleeding in the presence of active pericarditis. He underwent cardiac catheterization which showed mild coronary artery disease. Cardiac magnetic resonance imaging (CMR) was also obtained which revealed diffuse pericardial thickening (4 mm) (Figure 1) and enhancement, moderate-sized circumferential pericardial effusion, and a prominent septal bounce with abnormal early diastolic motion of the interventricular septum. Delayed enhancement imaging demonstrated enhancement of both visceral and parietal layers, all in keeping with an inflammatory, effusive pericarditis. The inflammatory markers were obtained which were elevated ESR 28 mm/hour and US-CRP 10 mg/L. ECHO was obtained again which demonstrated 42% ejection fraction, prominent septal bounce, circumferential pericardial thickening, and small right sided pericardial effusion. The right/left ventricle apex, right atrium and lateral wall of the left ventricle appeared to be tethered. Inferior vena cava was dilated with <50% collapse. There was annulus reversus and significant respiratory variation across the mitral/tricuspid valve suggestive of constrictive physiology. Patient did not have any personal history of autoimmune conditions, tuberculosis, chest radiation, any viral illness in the past or trauma. The treatment timeline is given in Figure 2.
Figure 1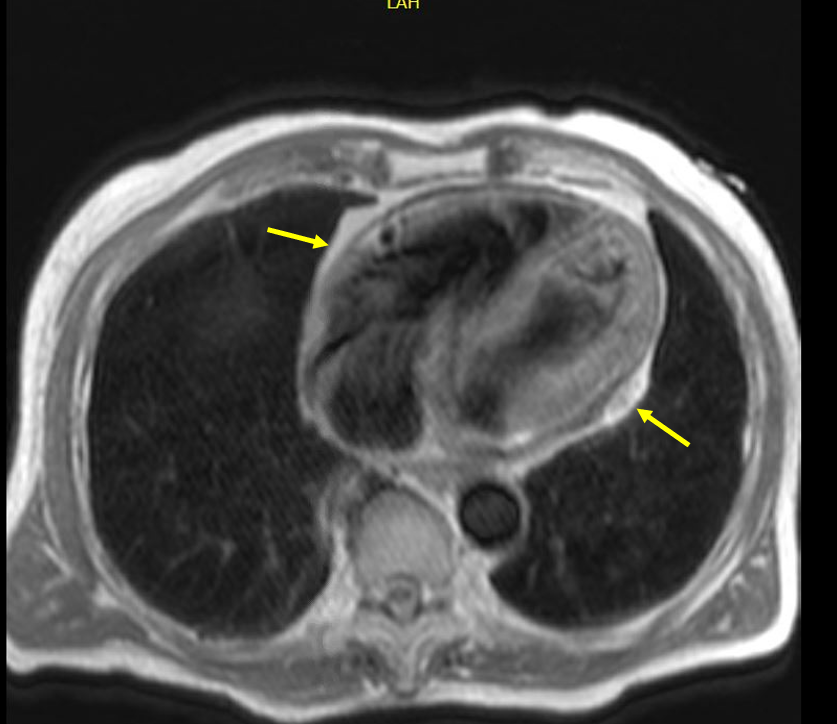 Figure 1. CMR axial view demonstrating extensive pericardial thickening and enhancement (yellow arrows).
Figure 2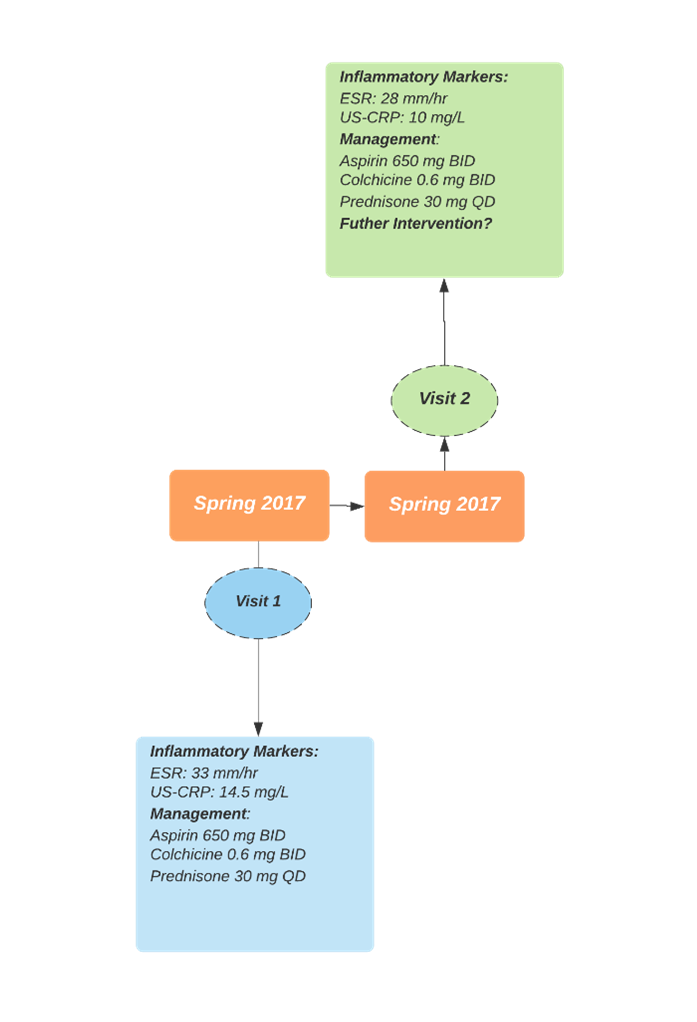 Figure 2. Treatment timeline of the patient up until the intervention.
What is the next course of management?
Show Answer