Heart of Health Policy | Comprehensive Legislation to Address Youth Tobacco Epidemic Introduced in House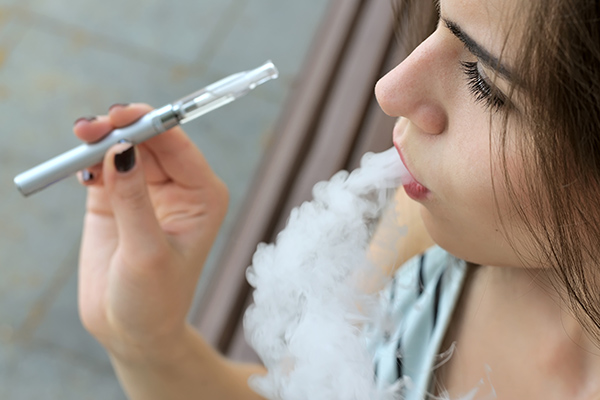 Energy and Commerce Chair Frank Pallone, Jr. (D-NJ) and Rep. Donna Shalala (D-FL) recently announced the introduction of the Reversing the Youth Tobacco Epidemic Act of 2019. The new legislation aims to address the sharp rise in use of tobacco and e-cigarette products among young people.
"The Reversing the Youth Tobacco Epidemic Act makes clear that we will not tolerate the proliferation of slick new products purposefully designed to appeal to young people to get them addicted to nicotine and tobacco," Pallone said. "Congress must act to reduce youth nicotine addiction by making it clear that selling tobacco products to kids is illegal. …We cannot afford to wait – we are on the cusp of losing an entirely new generation to a lifetime of nicotine addiction."
The Reversing the Youth Tobacco Epidemic Act of 2019 is strongly supported by the ACC and a wide array of other public health groups, including the American Academy of Pediatrics, American Heart Association, Campaign for Tobacco-Free Kids, and more. Highlights of the legislation, include:
Requires the U.S. Food and Drug Administration (FDA) to finalize a rule requiring graphic health warnings for cigarette packages within 12 months
Extends FDA regulations on the sale, distribution, and use of cigarettes and smokeless tobacco to all deemed tobacco products, including e-cigarettes
Raises the minimum age for purchasing tobacco products to 21 years and makes it unlawful for any retailer to sell a tobacco product to any person younger than 21 years of age
Directs FDA to prohibit non–face-to-face sales of all tobacco products including e-cigarettes and e-cigarette accessories
Prohibits all characterizing flavors of tobacco products, including menthol
Provides FDA with authority to collect user fees from all classes of tobacco products, including e-cigarettes
Instructs FDA to issue a final rule on the regulation of products containing synthetic nicotine or nicotine that is not made or derived from tobacco
Makes it unlawful to market, advertise or promote any e-cigarette products to individuals under the age of 21
Requires the Federal Trade Commission (FTC) to issue an annual report to Congress on the domestic sales, advertising and promotional activity of cigarette, cigar, smokeless tobacco and e-cigarette manufacturers.
"If a person does not start using tobacco products when they are young, it is less likely they will start as an adult," Shalala said. "Our bill, The Reversing the Youth Tobacco Epidemic Act, takes concrete steps to limit access and the appeal of tobacco products to people under 21. At the end of the day, our main goal is to reduce the number of kids using tobacco products in the United States."
Keywords: ACC Publications, Cardiology Magazine, Health Policy, Tobacco, Tobacco, Smokeless, Tobacco Use, Tobacco Products, Tobacco Use Cessation, Tobacco Industry, Nicotine, Menthol, United States Food and Drug Administration, United States Federal Trade Commission, Public Health, American Heart Association, Tobacco Use Disorder, Flavoring Agents, Pediatrics, Cell Proliferation
< Back to Listings