Journal Wrap
The hottest research from various peer-reviewed journals – handpicked weekly by the ACC.org Editorial Board led by Kim Eagle, MD, MACC.
PB2452: Reversal of Antiplatelet Effects of Ticagrelor?
The administration of intravenous PB2452 may provide immediate and sustained reversal of the antiplatelet effects of ticagrelor, according to research presented at ACC.19 and published in the New England Journal of Medicine.
Deepak L. Bhatt, MD, MPH, FACC, et al., evaluated intravenous PB2452 as a ticagrelor reversal agent and assessed platelet function in 64 healthy volunteers before and after 48 hours of ticagrelor pretreatment, and again after the administration of PB2452 or placebo. Platelet function was assessed with the use of light transmission aggregometry – a point-of-care P2Y12 platelet-reactivity test – and a vasodilator-stimulated phosphoprotein assay.
Of the 64 volunteers who underwent randomization, 48 were assigned to receive PB2452 and 16 were assigned to receive placebo. Results showed that after 48 hours of ticagrelor pretreatment, platelet aggregation was suppressed by approximately 80 percent.
As measured by multiple assays, PB2452 administered as an initial intravenous bolus followed by a prolonged infusion (8, 12 or 16 hours) was found to be associated with a significantly greater increase in platelet function than placebo. Furthermore, ticagrelor reversal occurred within five minutes after the initiation of PB2452 and was sustained for more than 20 hours.
The researchers note there was no evidence of a rebound in platelet activity after drug cessation, and adverse events related to the trial drug were limited mainly to issues involving the infusion site.
"Antiplatelet therapy is an essential part of secondary prevention of cardiovascular events," the researchers explain. "The ability to reverse the action of novel oral anticoagulants has been a major advance in antithrombotic therapy."
---
Bhatt DL, Pollack CV, Weitz JI, et al. N Engl J Med 2019;Mar 17:[Epub ahead of print].
RADIANCE-HTN SOLO: Lower BP With Endovascular US Renal Denervation at Six Months
The lower blood pressure (BP) seen with endovascular ultrasound renal denervation (RDN) was maintained at six months with less prescribed antihypertensive medications, according to the RADIANCE-HTN SOLO study published in Circulation and presented during ACC.19.
In this study led by Michel Azizi, MD, PhD, et al., patients with daytime ambulatory BP ≥135/85 mm Hg and <170/105 mm Hg after a four-week discontinuation of up to two antihypertensive medications plus suitable renal artery anatomy were randomized to either RDN (n=74) or sham procedure(n=72). For the first two months, patients were to remain off antihypertensive medications.
Between the first two to five months, standardized stepped-care antihypertensive treatment (SSAHT) was recommended if monthly measured home BP was ≥135/85 mm Hg. SSAHT included the sequential addition of amlodipine 5 mg/day, a standard dose of an angiotensin converting enzyme inhibitor/angiotensin receptor blocker, and hydrochlorothiazide 12.5 mg/day, followed by the sequential uptitration of hydrochlorothiazide (25 mg/day) and amlodipine (10 mg/day).
At six months, 65.2 percent of RDN patients were treated with SSAHT compared with 84.5 percent of the sham patients. The RDN group had a lower average number of antihypertensive medications and defined daily dose compared with the sham group. Even with less intensive SSAHT, RDN reduced daytime ambulatory systolic BP more than sham. There were no major adverse events in either group.
According to the researchers, these findings "suggest that in patients with uncontrolled systolic-diastolic blood pressure, endovascular ultrasound RDN may be an alternative to uptitrating antihypertensive medication without increasing the risk of side effects to pharmacologic therapy."
---
Azizi M, Schmieder RE, Mahfoud F, et al. Circulation 2019;Mar 17:[Epub ahead of print].
CANVAS: HF Risk Reduced With Canagliflozin in High-Risk Patients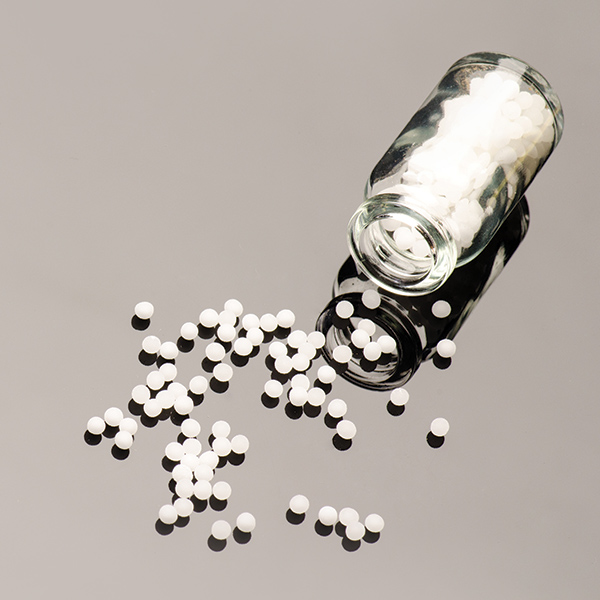 Canagliflozin reduced the risk of heart failure (HF) events in patients with type 2 diabetes (T2D) and at high cardiovascular risk, according to a research letter published in Circulation and presented during ACC.19.
In the CANVAS study, Gemma A. Figtree, MBBS, DPhil, et al., examined patients with T2D aged ≥30 years with a history of symptomatic atherosclerotic cardiovascular disease or ≥50 years with two or more risk factors for cardiovascular disease who were randomized to receive canagliflozin or placebo. The primary outcome was the composite of nonfatal stroke, nonfatal myocardial infarction or cardiovascular death.
A total of 10,142 patients were included in the study and the mean follow-up time was 188.2 weeks. A total of 276 patients had a fatal or hospitalized HF event during follow-up and 61 of these participants had more than one HF event. Of participants who had a first HF event, researchers found 101 had a preserved ejection fraction, 122 had a reduced ejection fraction and for 61 the ejection fraction was unknown.
Patients who had a preserved ejection fraction (HpEF) were more likely to be women and more likely to have a have a history of hypertension, a higher mean systolic blood pressure at baseline, a higher prevalence of microvascular disease, a lower prevalence of macrovascular disease and a higher body mass index.
Overall, canagliflozin reduced fatal or hospitalized HF events compared with placebo.Circulation "This may provide some hope for patients with diabetes and HFpEF, where no prior intervention has been shown to have clear clinical benefits," the authors write. "However, this study was limited by relying on EF measurements at the time of the event and not at baseline, and additional data from dedicated HFpEF trials are required."
---
Figtree GA, Rådholm P, Barrett TB, et al. 2019;Mar 17: [Epub ahead of print].
Gestational Diabetes Increases Risk for CV Events After Birth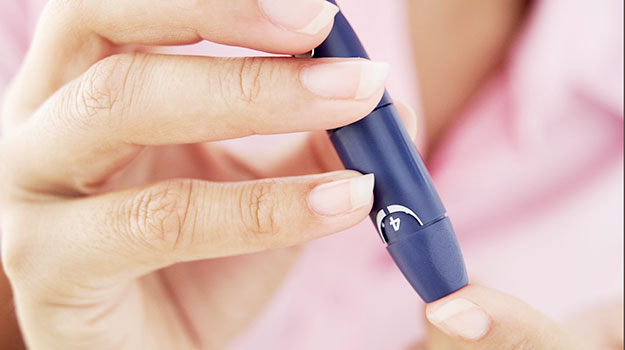 Women with gestational diabetes mellitus (GDM) have a twofold higher risk of postpartum cardiovascular events, according to a study published in Diabetologia. This risk is not dependent on the development of type 2 diabetes and is apparent within the first decade after pregnancy.
For this systematic review and meta-analysis, Caroline K. Kramer, MD, et al., included observational studies that evaluated the association between GDM and cardiovascular disease from January 1950 through August 2018. A random-effects model was used to assess the predictive value of GDM for future cardiovascular disease.
Meta-regression models were followed by sensitivity analyses restricted to women with prior GDM who did not develop type 2 diabetes. Cardiovascular disease included cardiovascular events defined as fatal or nonfatal ischemic heart disease or cerebrovascular events.
Nine studies were included with data from 5,390,591 women (101,424 cardiovascular events). Women with GDM had a twofold higher risk of cardiovascular disease (relative risk [RR], 1.98; 95 percent confidence interval [CI], 1.57-2.50) and meta-regression analysis showed that this risk was not affected by rates of incident type 2 diabetes (p=0.34).
Women who did not develop type 2 diabetes remained at increased risk of cardiovascular disease (RR, 1.56; 95 percent CI, 1.04-2.32). Within the first 10 years postpartum, GDM conferred a 2.3-fold risk of cardiovascular disease (RR, 2.32; 95 percent CI, 1.57-3.39).
"In recent years, there has been growing recognition that adverse pregnancy outcomes (such as GDM, preeclampsia and preterm delivery) can identify future cardiovascular risk in women, although clinical uptake of this concept has been limited," the authors write. They attribute the growing recognition of GDM to three factors: 1) the very recent emergence of the association of GDM with cardiovascular disease; 2) the range of risk estimates these studies have provided; and 3) uncertainty over whether the cardiovascular risk is entirely dependent on type 2 diabetes.
The researchers conclude that, "the diagnosis of GDM should be recognized as providing a unique window into a woman's future risk of cardiovascular disease, and hence an opportunity for early risk modification and possibly prevention of the leading cause of mortality in women."
---
Kramer CK, Campbell S, Retnakaran R. Diabetologia 2019;Mar 7:[Epub ahead of print].
Keywords: ACC Publications, Cardiology Magazine, Adenosine, Amlodipine, Angiotensin Receptor Antagonists, Angiotensin-Converting Enzyme Inhibitors, Anticoagulants, Blood Platelets, Body Mass Index, Atherosclerosis, Blood Pressure, Antihypertensive Agents, Cardiovascular Diseases, Confidence Intervals, Cell Adhesion Molecules, Diabetes, Gestational, Coronary Artery Disease, Denervation, Fibrinolytic Agents, Diabetes Mellitus, Type 2, Heart Failure, Hydrochlorothiazide, Follow-Up Studies, Healthy Volunteers, Platelet Aggregation, Infant, Newborn, Microfilament Proteins, Postpartum Period, Pregnancy, Pregnancy Outcome, Random Allocation, Risk Factors, Stroke Volume, Stroke, Secondary Prevention, Point-of-Care Systems, Hypertension, Phosphoproteins, Regression Analysis, Renal Artery, Pre-Eclampsia, Myocardial Infarction, Prevalence, Vasodilator Agents
< Back to Listings