ACC Convenes First Value-Based Care in Cardiology Forum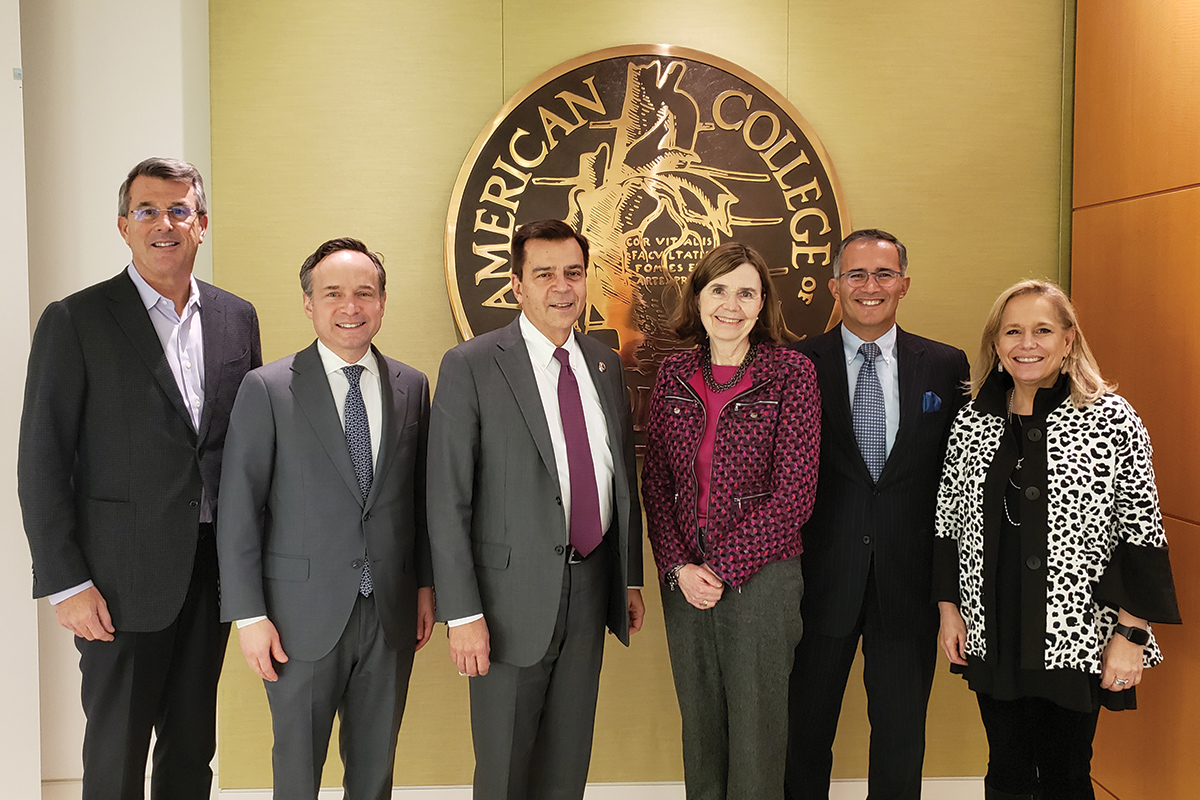 A special thank you to the Value-Based Care in Cardiology Forum Planning Committee
As the U.S. health care system continues to evolve from fee-for-service to value-based care payment models, the need for payers, health systems, clinicians and other stakeholders to collaborate on the creation and implementation of models that prioritize the clinical quality of care to patients and allow all members of the health care delivery system to move forward together is paramount.
To that end, the ACC convened its first Value-Based Care in Cardiology Forum on Dec. 5, bringing together clinicians and representatives from nine payers, the Center for Medicare and Medicaid Innovation (CMMI), health systems and industry for discussions around experiences in current payment models and the ideal characteristics for future models.
The Forum focused specifically on episode-based and bundled payment models – models that lend themselves well for cardiology, have a market beyond Medicare, and are likely to become mandatory, according to Forum Chair Paul N. Casale, MD, MPH, FACC.
In kicking off the day, ACC and MedAxiom CEO Timothy Attebery, DSc, MBA, FACHE, added that aligning ideal value-based payment models with ideal care models could help in reducing the roughly 30 percent of Medicare dollars spent on cardiovascular care, of which roughly 10 percent could be avoided.
Forum participants heard from Christina Ritter from CMMI, who shared an overview of the Medicare experience in terms of the BPCI Advanced program. Model Year 3 of the program begins on Jan. 1, 2020.
She stressed that "finding a way forward from fee-to-service that works for everyone is critical" and noted the time was right for stakeholders to work with CMS on future iterations of the program, including expanding options for quality measure reporting and selection of clinically meaningful measures for future model years.
Value-based Care in Cardiology Forum at Heart House yesterday brought together cardiologists, payers, health system leaders, and other stakeholders to build a foundation for ongoing collaboration to accelerate the movement to value!@ACCinTouch @Cardiology pic.twitter.com/lraBTpaspF

— Paul Casale (@PaulNCasale) December 6, 2019
Lili Brillstein, MPH, of BCollaborative Consulting, offered a payer perspective and noted that value-based care models provide an opportunity to "rethink everything."
Fee-for-service is focused on incremental units of care, with all care rendered by one provider and reimbursement made with no connection to outcomes, patient experience or cost, she said.
In contrast, value-based models shift the focus to the entire patient experience across the full health care continuum and links payments directly to outcomes, experience and total cost.
Brillstein emphasized that a focus on outcomes and collaboration with unlikely partners are what will make the transition from fee-for-service work.
The need for collaboration was a theme that was peppered throughout the day, whether in small group breakouts addressing risk-sharing arrangements or larger group discussions on episode design elements that may unintentionally drive clinical variation or add to administrative burden.
ACC President Richard J. Kovacs, MD, FACC, Casale and others stressed the importance of identifying the right balance and moving forward together as a team. "We won't solve the problem today," Kovacs said. "But like in football, even plays that move the ball a few yards and maintain momentum are good plays."
Going forward, ACC leaders and staff hope to keep the momentum going with continued discussions and engagement in 2020.
"As the cardiovascular professional home it's the College's role to help its members successfully navigate the transition from volume to value," Kovacs said. "It is in our lane to convene stakeholders around solutions that will ultimately advance quality, equity and value of cardiovascular care. We can't go it alone."
Keywords: ACC Publications, Cardiology Magazine, Fee-for-Service Plans, Medicare, Medicaid, Privacy, Social Media, Delivery of Health Care, Continuity of Patient Care, Quality of Health Care, Centers for Medicare and Medicaid Services, U.S., Health Policy
< Back to Listings