ACC, Others Offer Framework for Resuming CV Services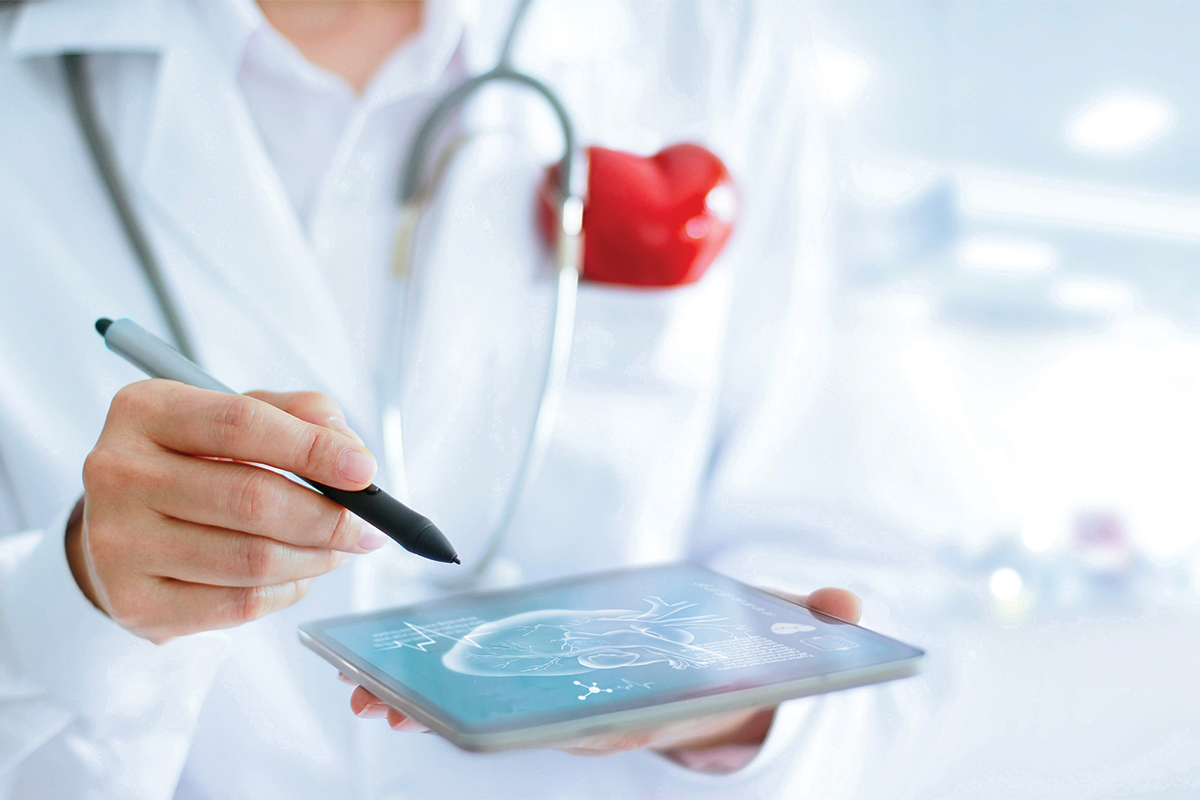 The COVID-19 pandemic has forced appropriate, but significant, restrictions on routine medical care, including invasive procedures to treat heart disease and diagnostic tests to diagnose heart disease.
Many hospitals and practices have attempted to defer and replace these critical procedures with intensified triage and management of patients on waiting lists; however, many patients with untreated cardiovascular disease are at an increased risk of adverse outcomes, and delays in the treatment of patients with confirmed cardiovascular disease can be detrimental.
As discussions turn to how to reintroduce invasive cardiovascular procedures and diagnostic tests after the initial peak of COVID-19, the ACC recently joined with other North American cardiovascular societies to issue a framework outlining three crucial considerations:
Ethical Considerations: This includes prioritizing procedures that will ensure the most lives or life years are saved over those that benefit fewer people to a lesser degree; ensuring fairness in how cases are treated; ensuring proportionality so the risk of further postponing treatment is weighed against exacerbating the spread; and maintaining health equity and safeguarding consistency in reintroduction across populations regardless of ability to pay, etc.
Collaboration: Regional public health officials, health authorities and cardiovascular care providers need to work together to manage the dynamic balance between provision of essential cardiovascular care and responding to future fluctuations in COVID-19 infections and hospital admissions.
Safety: Protection of patients and health care workers involves having the necessary critical care capacity, personal protective equipment, and trained staff available, and a transparent plan for testing and re-testing potential patients and health care workers for COVID-19.
Strategies for social distancing between patients and health care workers should also be considered, including virtual preprocedural clinics, virtual consenting for procedures and diagnostic tests, and minimizing the number of health care workers in physical contact with any given patient.
"Unprecedented times call for unprecedented collaboration, and a collaborative approach will be essential to mitigate the ongoing morbidity and mortality associated with untreated cardiovascular disease," says Athena Poppas, MD, FACC, ACC president and one of the authors on the document.
"It is essential that we work together to ensure cardiovascular disease patients are safely cared for during this pandemic and that we don't allow for a new crisis of undiagnosed, untreated or worsening cardiovascular disease to occur in the aftermath of this pandemic."
In addition to ACC, other North American cardiovascular societies represented on the document include: American Heart Association, Canadian Cardiovascular Society, Canadian Association of Interventional Cardiology, Society for Cardiovascular Angiography and Interventions, Heart Valve Society, American Society of Echocardiography, Society of Thoracic Surgeons, Heart Rhythm Society, Society of Cardiovascular Computed Tomography, American Society of Nuclear Cardiology, Society of Nuclear Medicine and Molecular Imaging, Society for Cardiovascular Magnetic Resonance, Society of Nuclear Medicine, Canadian Heart Failure Society, and the Canadian Society of Cardiac Surgeons.
Clinical Topics: Noninvasive Imaging, Echocardiography/Ultrasound
Keywords: ACC Publications, Cardiology Magazine, COVID-19, Pandemics, American Heart Association, Cardiovascular Diseases, severe acute respiratory syndrome coronavirus 2, Echocardiography, Diagnostic Tests, Routine, Nuclear Medicine, Personal Protective Equipment, Waiting Lists, Triage, Public Health
< Back to Listings