Accelerating the Cardiovascular Subspecialist Training Pathway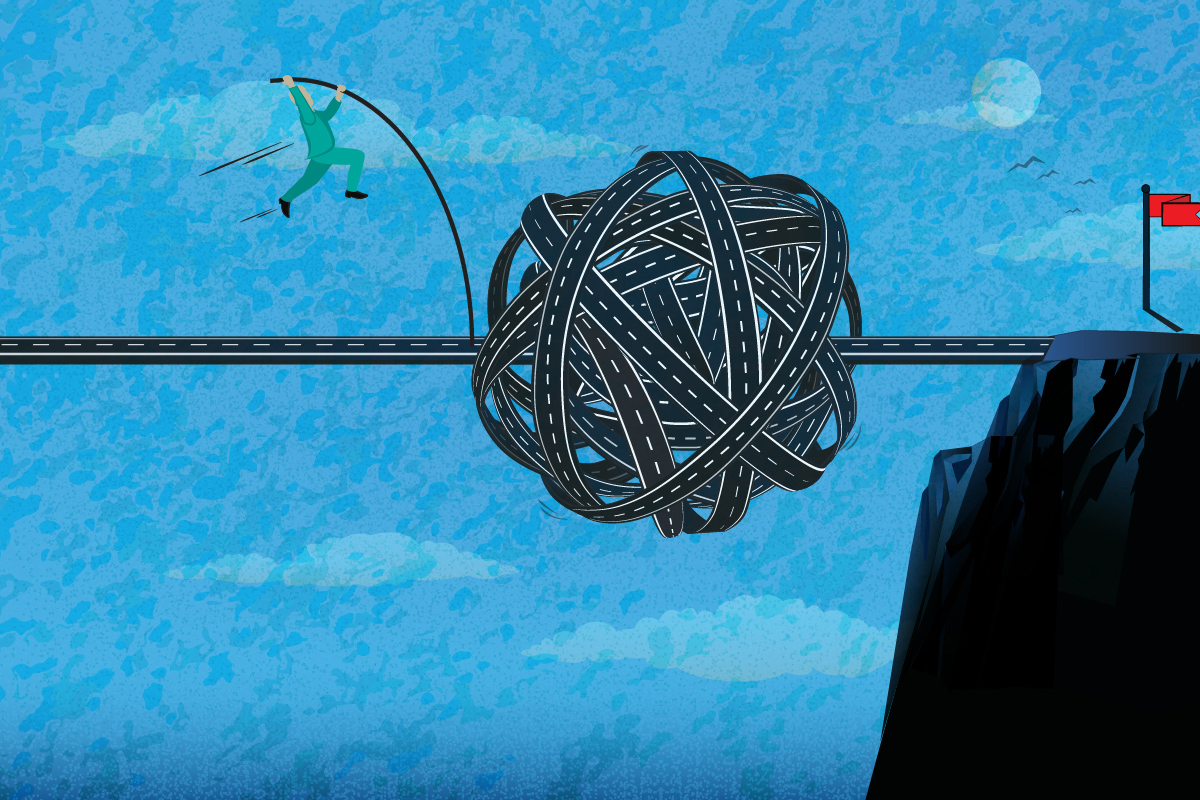 Some children know they want to become a physician one day. They put on a white coat for Halloween and grow up guided by that dream as they volunteer in hospitals during high school, pursue a biology degree in college, and curate a tailor-made resume that allows them to enter medical school immediately after completing their undergraduate studies.
I was not one of those children. Raised in the shadow of Disney World in Orlando, I aspired to become a Disney Imagineer one day (engineers who translate the Disney film fantasy into the design of theme parks and attractions).
After volunteering at a handful of soup kitchens in high school, I combined my interest in creation and outreach to pursue a biomedical engineering major in college.
After graduation, I was fortunate to land a job at Medtronic, Inc., where I interacted closely with patients with implantable pacemakers and defibrillators. While I became less satisfied with my narrow role as a clinical engineer, I became enamored with the challenges of treating heart rhythm disorders.
I became determined to not just become a physician, but specifically an electrophysiologist (EP). Two years later, I started medical school at the age of 24. At the time, I hadn't given significant thought to the extent of the journey ahead of me.  
My path to medical school and through subsequent medical training is not uncommon. According to a recent report from the Association of American Medical Colleges, the average age of medical school matriculants in the U.S. is 24-25 years (with a trend of increasingly older matriculants over the last several years).1,2
More than half of the traditional, non–MD-PhD students take an additional year during medical school to pursue scholarly activities (albeit at very research-intensive institutions),3 which accounts for the increase in median age of 27-29 years for recently graduating medical students.4
Add in the three-year requirement for internal medicine residency followed by the three year requirement for general cardiology fellowship, the average starting age of an advanced subspeciality cardiology fellow becomes 33-35 years. This is assuming no additional years for other scholarly pursuits like a year serving as a chief resident.
Currently, EP fellowship is two years and interventional cardiology fellowship is one to three years (depending on whether further specialization is obtained in structural and/or peripheral interventions).
Several others fellowships are one year, including heart failure, advanced imaging, and many other emerging, non-ACGME accredited advanced fellowships (prevention, cardio-oncology, sports medicine, etc.)5 are also at least one year in length.
Thus, the cardiology subspecialist only becomes ready for independent practice at nearly 40-years-old.
Although recent measures have ameliorated the debt accrued during medical school,6 none have addressed the extensive and perhaps unnecessarily long length of medical training, particularly to become a cardiology subspecialist.
Like the medical students who reflect on their undergraduate days and wonder whether it was truly necessary to take organic chemistry, I have similarly wondered about the relevance of certain segments in my training: the time spent in medical school rotating through psychiatry, neurology and anesthesia; the time spent in internal medicine residency discussing rare conditions like Still's Disease and the red-flag borders of a skin rash; or even the time spent during general cardiology fellowship memorizing the ever-changing criteria for evaluating hypertension, valvular disease and appropriate use criteria for cardiac catheterization.
While all of these experiences were well-intentioned, is the timeframe currently allocated towards acquiring this knowledge necessary for becoming a clinical EP?
One obvious solution is to condense the length of training, particularly in the last year of each training phase, which typically has the least relevance to the core curriculum.
This approach is already in place at a handful of medical schools offering entry into residency after three years (instead of four),7 and at a minority of internal medicine residency programs offering physician-scientists a "short tracking" pathway into a research-focused specialty after two years (instead of three).
I had previously heard of institutions that offered internal cardiology fellows accelerated entry into cardiology subspecialty fellowship after an abbreviated two years of general cardiology fellowship.
However, to the best of my knowledge, there are currently no formal pathways that shorten the intermediary steps of internal medicine residency or general cardiology fellowship for individuals who are interested in a clinical subspecialty career.
It is only a matter of time before cardiovascular subspecialties move towards a more focused and shortened training timeline for individuals who declare an interest in EP, interventional cardiology and the various other advanced clinical cardiovascular fellowships, similar with what has been done for integrated, five-year residency training programs in cardiothoracic, vascular and plastic surgery (in lieu of the traditional 5+2 pathway which required general surgery residency training followed by subspecialty fellowship).
Adopting this mentality in cardiovascular training would require a competency-based as opposed to a duration-based approach to training, a shift that was emphasized in the most updated ACC 2015 Core Cardiovascular Training Statement (COCATS 4).8
This concept was further described by cardiology fellows Asad and Tunnel in a recent perspective piece in the Journal of the American College of Cardiology on a competency-based pilot program that accelerated entry from internal medicine residency into cardiology fellowship.9
As I approach my 36th birthday and with a little more than a year remaining before the completion of my EP fellowship, I cannot help but wonder if this decade-plus training pathway could have been structured more efficiently.
I'm grateful for the opportunity to have learned how to administer a stress test, perform a transesophageal echocardiogram and calculate a calcium score on cardiac CT. But a small part of me is unsure if I will extensively use these general cardiology skills again.
A larger part of me is unsure how often I will have to remember general medicine details related to dosing a bowel regimen, assessing a cough using Centor criteria and evaluating for alcohol withdrawal using the Clinical Institute Withdrawal Assessment (CIWA) scale.
Will my patients truly appreciate or benefit from the breadth of knowledge that I've acquired over my prolonged training pathway, or will they be focused on my ability to treat the specific heart rhythm disorder for which they were referred?
This article was authored by Edward Chu, MD, cardiology Fellow in Training (FIT) at Mount Sinai Medical Center in New York. Follow Dr. Chu on Twitter at @Ed_Chu_MD.
References
Association of American Medical Colleges. Age of Applicants to U.S. Medical Schools at Anticipated Matriculation by Sex and Race/Ethnicity, 2014-2015 through 2017-2018. Available here. Accessed March 16, 2020.
Association of American Medical Colleges. Matriculating Student Questionnaire 2017 All Schools Summary Report. Available here. Accessed March 16, 2020.
Pathipati AS, Taleghani N. Research in medical school: a survey evaluating why medical students take research years. Cureus 2016;8:e741.
Association of American Medical Colleges. Medical School Graduation Questionnaire 2019 All Schools Summary Report. Available here. Accessed March 16, 2020.
Cullen MW, Sinha SS, Sharma G. Fellows-in-Training and Early Career Section: Emerging specialties for a new year. J Am Coll Cardiol 2020;17;75:1231-32.
Thomas B. Free medical school tuition: Will it accomplish its goals? JAMA 2019;321:143-4.
Leong SL, Cangiarella J, Fancher T, Dodson L, et al. Roadmap for creating an accelerated three-year medical education program. Med Educ Online 2017;22:1396172.
Halperin JL, Williams ES, Fuster V. COCATS 4 Introduction. J Am Coll Cardiol 2015;65:1724-33.
Asad ZUA, Tunnell C. ABIM/ACC competency-based education pilot in internal medicine-cardiology: A fellow's perspective. J Am Coll Cardiol 2018;18;72:1422-26.
Keywords: ACC Publications, Cardiology Magazine, Fellowships and Scholarships, Schools, Medical, Internship and Residency, Students, Medical, Biomedical Engineering, Exercise Test, Calcium, Specialization, Curriculum, Pilot Projects, Surgery, Plastic, Chemistry, Organic
< Back to Listings