Feature | Maintaining Professionalism and Ethics in Cardiovascular Care
Addressing the "practical management of professional and ethical behavior of cardiovascular clinicians and scientists" is at the center of a new ACC and American Heart Association (AHA) report based on the proceedings of a joint 2020 Consensus Conference on Professionalism and Ethics.
The report, which was published in the Journal of the American College of Cardiology and Circulation on May 11, provides specific recommendations regarding important and timely topics, such as diversity, equity, inclusion and belonging; racial, ethnic and gender inequities; conflicts of interest; clinician well-being; data privacy; social justice; and modern health care delivery systems. It updates previous guidance issued by the ACC and AHA in 2004.
"There is no better time than now to review, evaluate and take a fresh perspective on medical ethics and professionalism," says Conference Co-chair C. Michael Valentine, MD, MACC, ACC past president and professor of medicine at the Heart and Vascular Center at the University of Virginia in Charlottesville. "We hope this report will provide cardiovascular professionals and health systems with the recommendations and tools they need to address conflicts of interest, racial, ethnic and gender inequities and improve diversity, inclusion and wellness among our workforce."
The Conference report was developed by a diverse group of cardiologists, internists and associated health care professionals and laypersons. The group was organized into five separate task forces charged with making specific recommendations in the following areas:
Task Force 1: Conflicts of interest
Task Force 2: Diversity, equity, inclusion and belonging
Task Force 3: Clinician well-being
Task Force 4: Patient autonomy, privacy and social justice in health care
Task Force 5: Modern health care delivery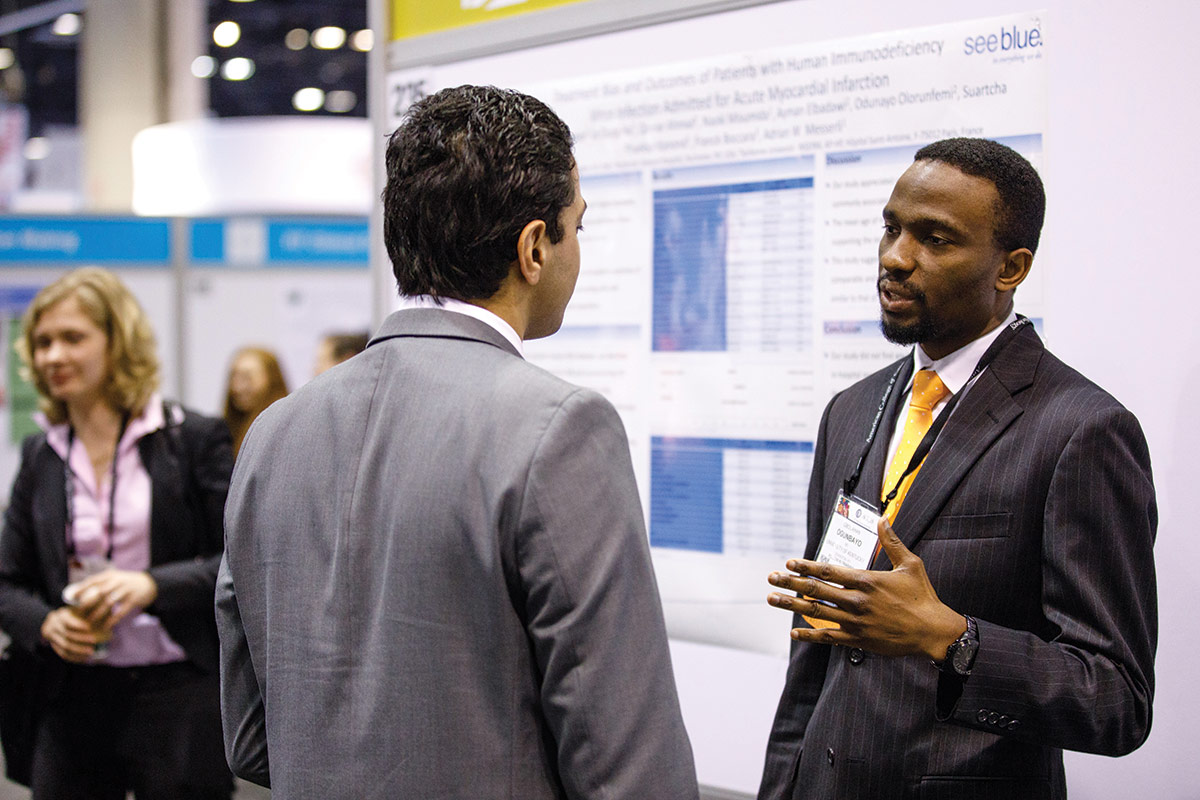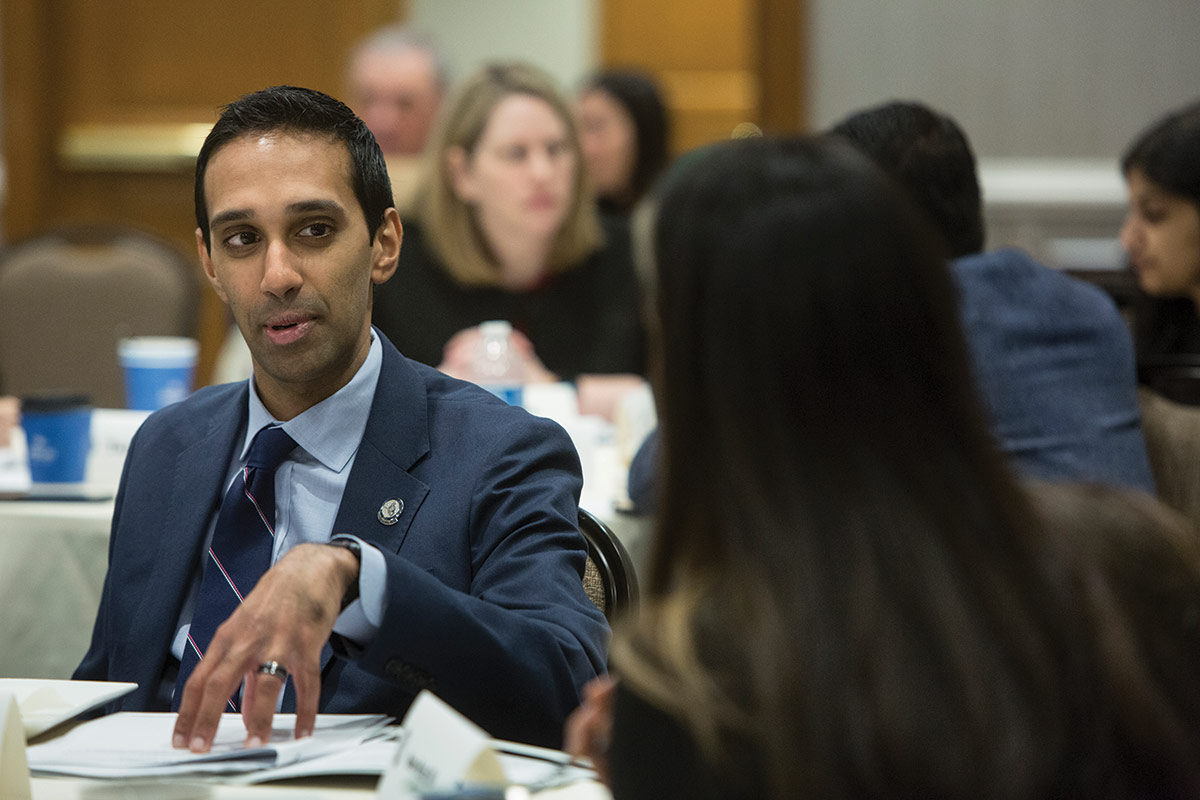 Members of Task Force 1 specifically address conflicts of interest a health care practitioner, a researcher or other health care professional might face due to relationships with industry, academic institutions, health care systems, professional organizations, research institutions, advisory bodies, etc. The task force makes specific recommendations related to association and intellectual interests; research and publication; and disclosure of relationships with industry in educational activities and scientific publications. It also offers guidance for external assessments of interests, peer review and grant study, and providing expert testimony and opinions.
The work of Task Force 2 builds on the ACC's Code of Ethics and Diversity and Inclusion Governance Principles, as well as AHA's Code of Ethics and Nondiscrimination Policy and provides a roadmap for achieving diversity, equity, inclusion and belonging (DEIB). Specifically, the task force provides guidance on eradicating bias, harassment, structural racism and sexism, and outlines specific accountabilities for clinicians, hospitals and health systems, and specialty societies, noting that these entities "must be held accountable for institutional culture and for visibly championing, working toward, and achieving DEIB."
When it comes to enhancing clinician well-being, Task Force 3 recommendations focus on organizational strategies, as well as strategies for improving the efficiency of health information technology – a key factor in clinician burnout. Additionally, recommendations are included to improve the well-being of trainees and researchers, and to identify and assist physicians with impaired and disruptive behaviors. "The stigma of seeking mental health help in the United States is highly prevalent, is especially pervasive in medicine, and is associated with barriers to seeking help," the report states. "Clinicians and team members must be taught to recognize a potentially impaired physician and to understand the process for confidential reporting of concerns."
Recommendations from Task Force 4 focus on three specific areas, including patient autonomy, especially as it relates to clinical decision-making; privacy, data access and transparency; and social justice in medical education and clinical practice. "As much as 80% of a person's health is determined by the social and economic conditions of their environment," says Conference Co-chair Ivor J. Benjamin, MD, FACC, former AHA president and director of the cardiovascular center, co-director of the NIH T32 Postdoctoral Fellowship in Cardiovascular Sciences and professor of medicine at the Medical College of Wisconsin in Milwaukee. "To achieve social justice and mitigate health disparities, we must go to the margins and shift our discussions to be inclusive of populations such as rural and marginalized groups from the perspective of a health equity lens for all."
There is no better time than now to review, evaluate and take a fresh perspective on medical ethics and professionalism.
C. Michael Valentine, MD, MACC
Modern health care delivery and overcoming challenges related to new care delivery systems are the focus of Task Force 5. The group offers guidance for addressing potential conflicts of interest when designing and engaging in these new models, as well as defines medical professionalism for the employed clinician. "The majority of our members are now employed and must be engaged as the leaders for change in cardiovascular care," says Valentine.
The task force also addresses ethical challenges and professionalism related to billing, coding, documentation and electronic health records. "The transformation of care delivery models and the complexities of new technologies mandate increased attention and careful introspection in relationship to professionalism and ethics," the report states. "Evolving employment and payment models, rapidly changing delivery sites of care, and the documentation of care require maintenance of standards that are beyond reproach and representative of the trust placed in all physicians and clinicians. It is the responsibility of each individual, as well as our professional communities, to continually evaluate the degree to which such standards are maintained and met."
Representatives from the Heart Failure Society of America, Preventive Cardiology Nurses Association, American College of Preventive Medicine, American Association for Thoracic Surgery, American College of Physicians and industry provided feedback and review of the new report.
Click here for the complete report, including a complete list of committee members and co-authors. The recommendations set forth in this report do not necessarily reflect the official policy of the AHA and the ACC.
Tune in On Demand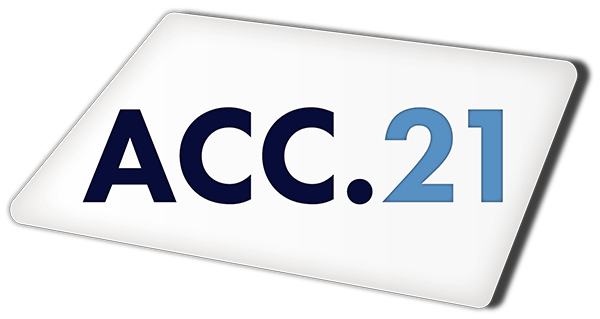 Details and recommendations from the Conference Report are presented and discussed as part of an ACC.21 session titled "Diversity and Equity: The Means to Expand Inclusion and Belonging," available on demand starting May 15 at 8 a.m. ET (ACC.21 registration is required). Hear from Valentine, Benjamin and other committee members and co-authors on topics ranging from avoiding biased decision-making to balancing change and professionalism. Click here for more information.
Teaching Professionalism
Over the years, the ACC has developed educational programs and tools to help inform the next generation of cardiovascular professionals about the importance of professionalism. Member Sections like the Women in Cardiology Section have held focused webinars, while podcasts like Practice Made Perfect have served as important mediums for discussions on professionalism and related issues. In addition, ACC meetings like the Annual Scientific Session and Cardiovascular Summit also provide forums for helping cardiovascular clinicians understand and value professionalism.
Most recently, the ACC has updated its Professionalism Module to coincide with the release of the Conference Report. The free, case-based online module allows participants to earn up to 1.5 MOC points by answering multiple-choice questions on the topic of medical professionalism, including integrity and accountability, fair and ethical use of health care resources, self-regulation and commitment to excellence. "Our hope is that clinicians can use this module to grow their knowledge and understanding of medical professionalism and be able to apply it in real-life interactions with colleagues, patients and others," says William J. Oetgen, MD, MBA, MACC.
Visit ACC.org/Education to access the updated Professionalism Module and learn more about upcoming events.
ACC Code of Ethics
The ACC's Code of Ethics sets standards and provides guidance for members in their clinical practice, and in their professional activities, generally. The Code delineates requirements for relationships with patients, other professionals, the ACC, and requirements for members' relationship to the community and government. The Code of Ethics also outlines training and continuing medical education responsibilities, guidelines for the provision of expert witness testimony, and obligations to disclose conflicts of interest. Adherence to the Code of Ethics is a condition of ACC membership and any violations of the Code are addressed pursuant to the Professional Conduct Program Procedures included in the Code of Ethics. Click here to access the Code of Ethics.
Professionalism and Ethics: A Historical Perspective
Both the ACC and AHA have long histories of formally addressing issues related to medical ethics and professionalism, ranging from joint Bethesda Conferences and Consensus Conferences starting in 1989 to ongoing ratification and adoption of the Medical Professionalism in the New Millennium: A Physician Charter. Professionalism is also embedded in the ACC's Core Values.
"The Charter, published in 2002, is the standard for a document expressing the tenets of medical professionalism and has been adopted by more than 100 medical societies and medical specialty societies around the world," says William J. Oetgen, MD, MBA, MACC, a member of the 2020 Conference Executive Committee and co-editor of the ACC's newly updated Professionalism Module. According to Oetgen, the Charter and its tenets served as the foundation from which the 2020 Conference Task Force members crafted their respective recommendations included in the new report.
Click here to read the 1989 JACC President's Page from then ACC President C. Richard Conti, MD, MACC, on the first Bethesda Conference.
Clinical Topics: Arrhythmias and Clinical EP, Heart Failure and Cardiomyopathies, Acute Heart Failure
Keywords: ACC Publications, Cardiology Magazine, Advisory Committees, American Heart Association, Cardiology, Codes of Ethics, Conflict of Interest, Committee Membership, Constitution and Bylaws, Delivery of Health Care, Disclosure, Documentation, Decision Making, Education, Medical, Education, Medical, Continuing, Educational Status, Employment, Electronic Health Records, Ethics, Professional, Ethics, Medical, Expert Testimony, Family Characteristics, Fellowships and Scholarships, Feedback, Government, Heart Failure, Maintenance, Hospitals, Medical Informatics, Medicine, Mental Health, Policy, Peer Review, Privacy, Racism, Reference Standards, Sexism, Social Justice, Social Responsibility, Societies, Societies, Medical, Thoracic Surgery, Trust, Wisconsin, Health Workforce
< Back to Listings