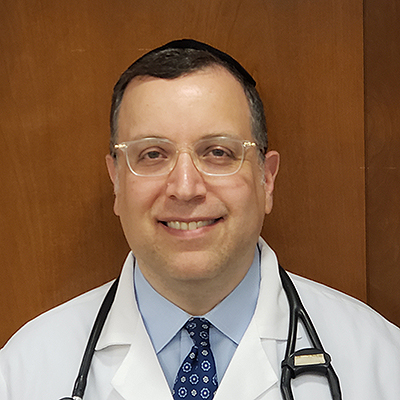 Andrew J. Einstein, MD, PhD, FACC
Welcome to the home page of the Academic Cardiology Section!
It's my great pleasure to welcome you to the Academic Cardiology Section, the home within the ACC for academic cardiology, academic cardiologists, and academic cardiovascular professionals. The mission of the Academic Cardiology Section and Leadership Council is to advance US and global public health, in general and within the realm of cardiovascular diseases, by sustaining and advancing robust activities across the academic enterprise and across the life course, including research, education, mentorship and advocacy.
Monthly webinars cover a range of topics, such as recent offerings on research funding, leadership, the clinician educator, and career advancement. Our Heart Tank for the Cardiovascular Investigator program provides a platform to discuss methods of clinical research with an emphasis on reviewing optimal techniques for conducting scientific research in different clinical disease categories as well as different clinical settings. Each session includes three presentations or "pitches" of a research proposal by FITs or early career cardiologists to a panel of senior thought leaders, followed by discussions surrounding the strengths and weaknesses of the various proposals and the selection of a winner.
The ACC Young Scholars Program (YSP), which has grown to national scope, provides promising high school and college students with an introduction to the field of cardiology and strengthens and diversifies the pipeline of talent for the future. YSP involves a range of live programming at the Annual Scientific Sessions, mentorship from FACCs and FITs, one-on-one clinical opportunities and onsite visits to medical centers, attendance at ACC State Chapter meetings, research projects, a longitudinal webinar series, training in ECG reading, and plans for a Camp Cardiac. The theme of diversity and inclusion is present through all of our programming. The College recognizes that the success of our mission to transform cardiovascular care and improve heart health is dependent on including people who provide a diversity of backgrounds, experiences, ideas and perspectives.
For those who are already involved in the Section, we're grateful for your important contributions. And for those who are not yet, we'd love for even more academic cardiology professionals to join our efforts and get involved with Work Groups and committees. Please reach out!
Andrew J. Einstein, MD, PhD, FACC