Stresses, Maintaining Wellness and Coping Strategies For Physicians in the Midst of a Pandemic – A Personal Experience and Perspective
The COVID-19 pandemic has changed our lives in unprecedented ways with physicians facing a new work reality and daily routine. I am a hospital-based cardiologist and work in both inpatient and outpatient settings.
Over the past three months, I experienced an escalating personal stress and anxiety. I have always described myself as Type A personality.
However, this was the first time I felt I had no control over a situation and that was very scary.
The stressors for me accumulated quickly once the virus started spreading in Europe: fear for my parents, both in their sixties with underlying medical condition, who live alone in Greece; concern for my sister, who lives and works in Germany, a country hard-hit from the virus; and stress for myself, now considered "a front line" worker and having to work with limited personal protective equipment at the beginning of the crisis; and fear for my personal health and the potential risk of spreading the virus to patients and colleagues.
The stresses further escalated with the transition to telehealth visits. For the first time in my clinical practice, I had to take care of patients with heart failure and chest pain over the phone and try to make correct medical decisions without in-person evaluation, vitals, physical exam or electrocardiogram.
Emails regarding potential redeployment added to my rising stressors due to my concerns on whether I would be able to provide competent medical care in a medical ICU with vented COVID-19 patients.
And finally, the deluge of information: emails overloaded with information, protocols, social media and traditional news outlets that focused primarily on the virus added to the pile of stress.
How could I breathe through this?
The first few weeks of the crisis, I frequently caught myself lost in thought focused on the stresses and fears outlined above. I would return from work and do nothing but spend time listening to the news for hours, receiving overwhelming and sometimes wrong and misleading information.
I would frequently count the numbers of new cases and deaths – the John Hopkins' map was constantly on my screen and checked 50 times a day. I would wake up in the middle of the night, unable to return to sleep and consumed with thoughts of uncertainty and worry for my loved ones and myself.
I stopped my exercise routine for fear of potential virus spread and started skipping meals, sometimes even forgetting to eat. I soon realized that this was not a way to cope with the crisis and I would not be able to survive this for a long period of time. In order for me to keep going, I had to feel well and think clearly.
I had to focus more on myself and less on the virus.
After a couple of weeks of inactivity, I resumed my morning jogging. Maintaining social distance, I run for an hour every day. My daily run helps me decompress, elevates my mood and clears my mind.
I try to cook at home as often as possible. Prior to COVID-19, I would frequently share dinner with my boyfriend who lives in New York City. Due to the restrictions imposed by the crisis, I have been unable to see him in person.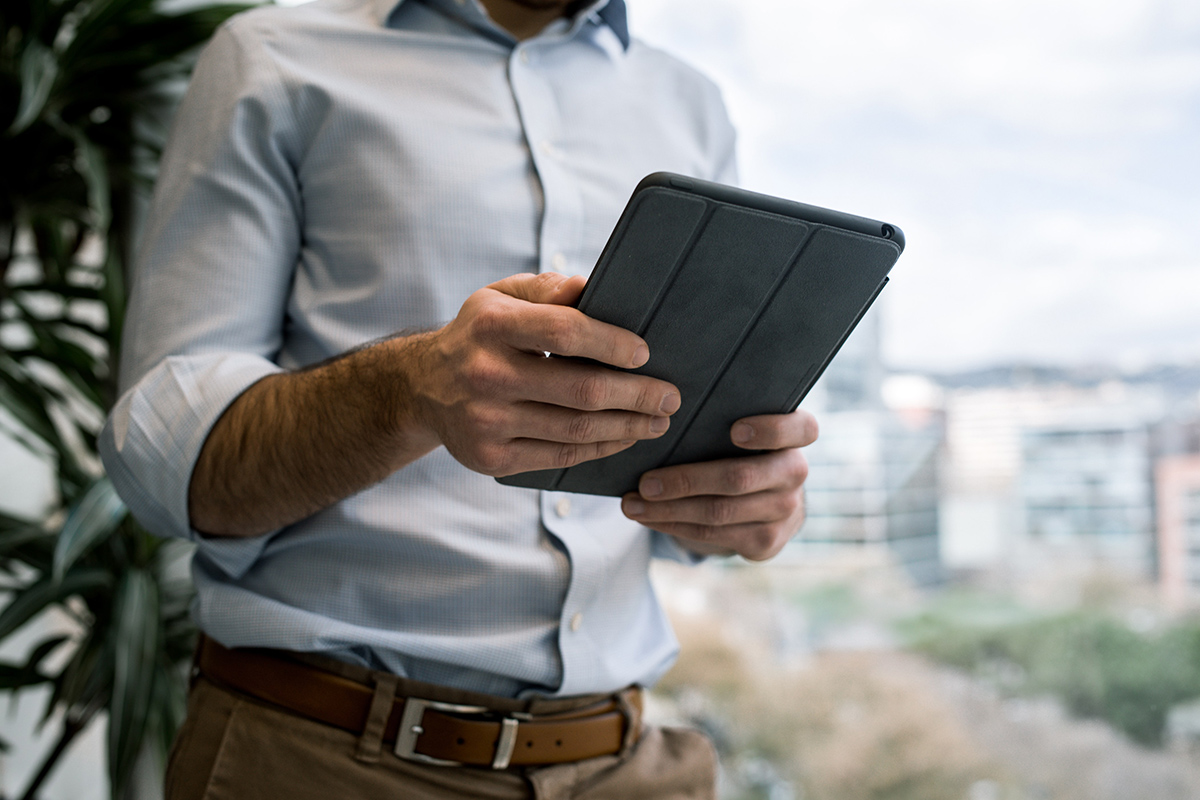 Face time has helped us surmount this hurdle. Exercise and healthy diet (especially fresh fruit, vegetables and homemade food) have improved my sleep significantly.
I also take the time to connect with my parents and sister in Europe. It gives me comfort to see them (virtually) and talk to them often. I try to avoid talking about the COVID-19 crisis with them.
Instead we focus on positive subjects and make plans for a future trip together when the situation improves. I have arranged video calls with friends over the weekend. This has helped my mood tremendously – I can share with them (most of whom are also doctors) my fears and discuss issues that they are going through.
One of the most important steps I took in reducing stress was cutting down on social media and traditional news. I have resisted the urge to chase the number of infections and deaths.
It is not that I refuse to accept the reality – I know the virus is out there and killing people – I just refuse to be consumed by fake news, inconsistent information, drama from the journalists, and thousands of Facebook and twitter posts from people that all of a sudden have emerged as specialists.
I have opted to focus on my needs, my family, my work, my community and myself. I want to continue to be kind and helpful, and once a week I check out by phone one of my colleagues in the group.
A nice word, a supportive line, and the feeling of caring makes us stronger and brings us emotionally together to help us get through the crisis.
To view the COVID-19 ACC Well-Being Portal, which may provide resources for physicians dealing with the COVID-19 PTSD trauma, click here.
This article was authored by Eirini Apostolidou, MD, FACC, cardiologist at Brown University in Providence, RI.