Cardiac Imaging: Navigating the Transition From FIT to Early Career Professional
Andrew Bradley, MD, FIT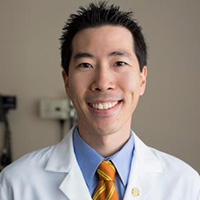 Andrew D. Choi, MD, FACC
For cardiologists who have a focus in cardiac imaging, it is time to reflect upon transitions: within training, shifting from Fellow in Training (FIT) to early career professional or in mentoring the next generation of cardiac imagers if you are a senior cardiac imager. With transitions in mind, this ACC Imaging Section article seeks to explore a few of the pertinent issues for successfully navigating the FIT to early careers transition in cardiac imaging. Andrew Bradley, MD, FIT at the George Washington University and soon entering advanced cardiac imaging training at the National Institutes of Health, discusses transition with Andrew D. Choi, MD, FACC, co-director of Cardiac CT/MRI and assistant professor of medicine and radiology at the George Washington University.
AB: Why should I consider a career in cardiac imaging?
ADC: There are many reasons to consider a career in cardiac imaging, but one is that cardiac imaging includes solving diagnostic puzzles, often with tremendous impact on patient management. I was attracted to this puzzle-solving element as well as applying the breadth of cardiology knowledge germane to the cardiac imager. It is extremely rewarding to consult and offer diagnostic clarity to general cardiologists, electrophysiologists, heart failure specialists, interventional cardiologists and cardiac surgeons. Novel on-going investigation in the realms of technical development and clinical outcomes have made this an exciting time to be in the imaging field.
AB: How should I tailor my general fellowship training if I intend to pursue further training in advanced cardiac imaging?
ADC: ACC's 2015 Core Cardiovascular Training Statement for Multimodality Imaging recommends that an FIT may achieve Level II competency in two modalities (or three for a committed FIT in a well-equipped program). Excellent skills in general clinical cardiology and competency in echocardiography serve as the foundation for FITs who wants to pursue advanced training in any modality, whether it is advanced or interventional echocardiography, nuclear or positron emission tomography imaging, cardiac computed tomography (CT) or cardiac magnetic resonance imaging (MRI). A recent study published in JACC: Cardiovascular Imaging surveyed program directors and showed that for 80 percent of imaging graduates, expertise in echocardiography was required.
Lastly, rather than only being modality-centric, consider a patient- or disease-centric approach in an area that fascinates you and attempt training in the techniques best suited for that disease. For example, tissue characterization of cardiomyopathies may be best suited for cardiac MRI and structural imaging integrates echocardiography and Cardiac CT. Coronary artery disease is also evaluated in complementary ways by all of the major imaging modalities. Recent developments have made these modality distinctions less dogmatic and increasingly multimodality.
Dr Vic Ferrari celebrated for his 2 years of leadership of the #ACCImaging council at #ACC18. pic.twitter.com/nznqFJmwHI

— Jeffrey Geske, MD (@jeffreygeske) March 11, 2018
Figure 1: Todd Villines, MD, FACC, incoming chair of the ACC Imaging Section, with Victor Ferrari, MD, FACC, as tweeted by ACC Imaging Section Leadership Council Member Jeffrey Geske, MD, FACC.
AB: What are your perspectives on the job market for the cardiac imager?
ADC: In general, your career decision should be driven primarily by your professional interests. Cardiology is an evolving specialty with new technology constantly being developed. Today's "hottest field" within cardiology may be relatively stagnant tomorrow and vice-versa.
At the same time, advice given at the ACC.18 Scientific Sessions by Victor Ferrari, MD, FACC, outgoing chair of the ACC Imaging Section Council (Figure 1), is pertinent. Quoting Wayne Gretzky, Ferrari says, "A good hockey player goes where the puck is. A great hockey player goes where the puck is going to be."
With this in mind, you may also want to consider how to best apply your training at an institution or geographic area currently in need of your skillset. Some of the many emerging fields integrating cardiac imaging include genetic and translational research, cardio-oncology, novel approaches to the evaluation and longitudinal outcomes in coronary artery disease, and structural heart disease (encompassing multimodality imaging and interventional echocardiography). The application of "artificial intelligence" is in its infancy in cardiac imaging, and already has exciting developments.
The aforementioned JACC: Cardiovascular Imaging article gives a nice snapshot (Figure 2) of the makeup of positions taken by recent graduates of advanced cardiovascular imaging fellowships.
Figure 2: Position Types Taken of Cardiac Imaging Graduates
AB: What should I prioritize early in my post-training career?
ADC: You need to first figure out what is important to you personally and professionally, and then establish your professional identity.
From a personal perspective, many important aspects for the cardiac imager are: prioritizing self-care such as exercise, healthy eating and sleep; caring for your friends, significant other, family and children; making sure not to miss the "unmissable" events in your family life; and exploring your non-medical interests and hobbies.
Professionally, to draw from the traditional "3 A's of Medicine," keep in mind these "4 A's for the Cardiac Imager:" be affable, available, appropriate and accurate (Figure 3). Affable cardiac imagers are consultants to other physicians and should strive for collegial and professional interactions. To be available means an imaging study may be needed in both a routine and emergent situation, and the imager should be prepared to respond accordingly. To be appropriate means the cardiac imager will be called upon to guide the referring physician to the most appropriate test or modality for a particular pathology at the appropriate time. Applying an understanding of ACC's Appropriate Use Criteria, as well as ACC's Tools and Practice Support, will also help guide appropriateness for a given test. Lastly, it is important to provide accurate study interpretations, whether grading the severity of valvular disease, the significance of coronary artery disease or identifying an infiltrative cardiomyopathy. Utilize and maintain a database of correlations to serve as a reference for future studies.
Figure 3: The 4 A's of the Cardiac Imager
AB: What about a fifth "A:" Academics and the Cardiac Imager?
ADC: As a cardiac imager in an academic institution, I can speak from an academic perspective and find it an extremely rewarding and joyfully challenging experience. An academic career allows for the opportunity to pursue research, educate trainees and advance clinical care. However, the distinction between "academics" and "private practice" are blurred in today's imaging environment, and the goals, responsibilities and rewards for cardiologists are overlapping.
I would advise completing your fellowship research projects to publication as soon as possible, as they will help you establish credibility in your field. Focus on the areas that you believe can most advance your field of interest, and look to develop a long-term research plan in line with those goals. It is important to seek mentors (also true in practice) who will help navigate your institution and give you important perspectives for your academic ideas. Define your overall clinical and academic portfolio and continually revisit these priorities to maintain balance. Focus on starting early, working with your mentors and finding like-minded collaborators to advance your long-term projects and help you apply for research grants. Social media is also a great way to network with potential collaborators in #ACCImaging.
AB: What are some resources you should ask for from your employer in transitioning to early career imaging?
ADC: Whether you are in academics or private practice, you will need dedicated time for your specific imaging interests. For those in CT and MR imaging, discuss scanner collaborations with the radiology department to allow for committed time for cardiac studies. For transesophageal echocardiography imaging, establish regular time (or times) during the week to schedule and perform these studies.
It also helps to discuss available hardware, reading stations and reporting systems, and whether there are opportunities to update. You want to understand the baseline training and knowledge of your sonographers and technologists, which will help you determine how you might further train these professionals (and also learn from experienced professionals in your new environment). Additionally, it will help to understand the support staff available to assist with scheduling and patient preparation.
AB: Any final advice?
ADC: Take a 360-degree approach to mentorship! Seek out senior mentors who can provide their own perspective on helping you navigate these transitions while also looking for opportunities to mentor students and trainees.
AB: How can the ACC Imaging Section help navigate these transitions?
ADC: First, make sure you are an Imaging Section member! Call ACC Member Care at (800) 253-4636, ext. 5603, or e-mail resource@acc.org. At the time of your regular ACC dues renewal, you can also "opt-in" to join the ACC Imaging Section.
Discuss this article and engage with members of #ACCImaging via Twitter on relevant and important updates on recent advocacy, education and science. Also visit the ACC Imaging Section page regularly. New articles are frequently being posted.
Finally, remember to utilize the Advanced Imaging Training Program Database to identify advanced cardiovascular imaging training programs.
For any questions, contact the ACC Imaging Section Staff Liaison Catherine Carithers at ccarithers@acc.org.