Building a Real-Time Virtual Support System and Community: An Interview With the COVID-19 Cardiology Coalition
Find out how FITs spun up a real-time virtual support system and community in response to the rigors and effects COVID-19 on their education and careers.
What was life as a Fellow in Training (FIT) like when you first heard of COVID-19? How has life been since?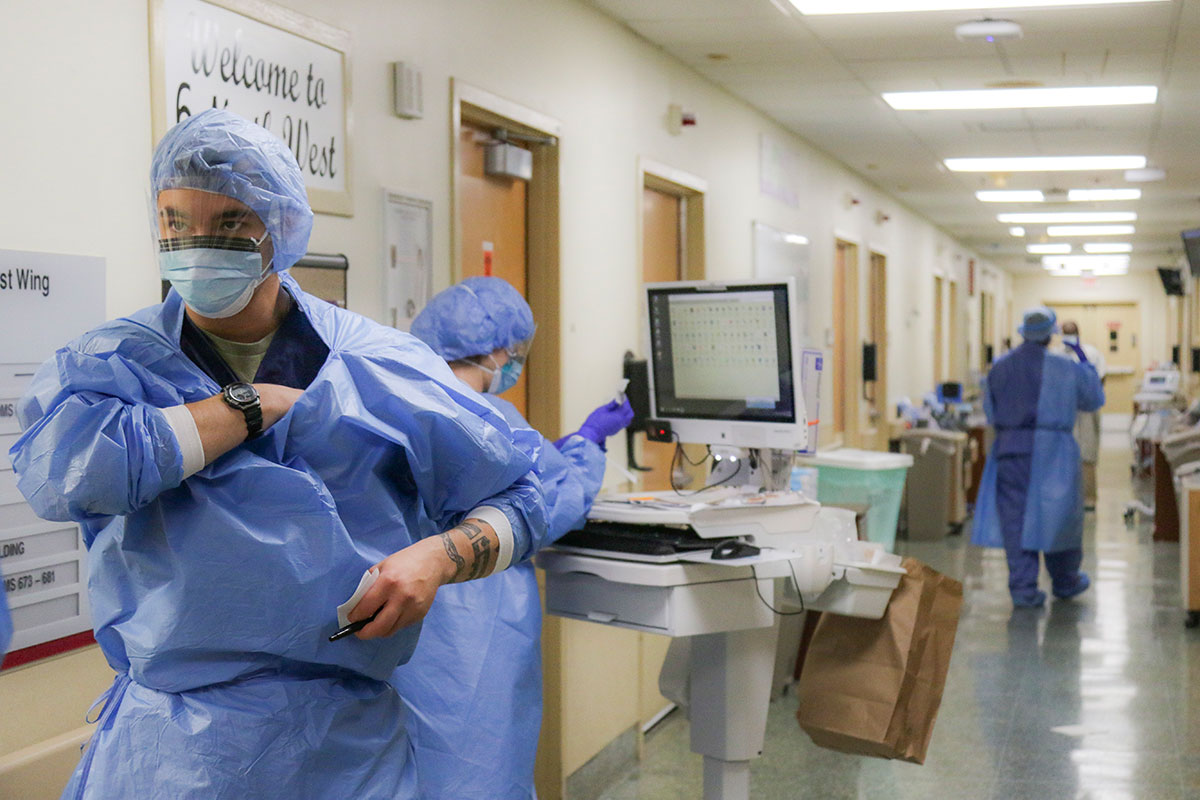 The COVID-19 pandemic presents new challenges to the world with its highly contagious spread, running invisible through society and threatening us with devastating consequences.
Initially, COVID-19 arrived with many unknowns, especially given the concerns for cardiovascular involvement and our roles as FITs.
In the beginning stages, we certainly felt apprehension about maintaining skills and the many uncertainties we would face in regard to our immediate and long-term futures.
However, we realized that our feelings of anxiety and vulnerability were equally matched by and competed with a strong innate desire and commitment to care for the sick.
Involvement of fellows in COVID-19 care has varied and is rapidly evolving. Some have continued in their current cardiology rotations while others have volunteered or been repurposed to care for patients on primary hospitalist or intensive care unit (ICU) teams in areas affected by a surge of COVID-19 patients.
The daily activities of fellows now include balancing learning about COVID-19-related updates with studying for cardiology boards and specific topics while helping educate the public and advocate for our patients.
What led to the creation of the COVID-19 Cardiology Coalition (CCC)? Why is it unique to other streams of information sharing and education?
The initial stages of the spread and response to COVID-19 in the U.S. quickly developed and caused overnight shifts in hospital protocols and our way of life.
The uncertain atmosphere left an uncharted territory, forcing health care workers to quickly learn and adapt against it. Many of us yearned to know what others were doing nationwide to react to the ever-changing tenets of diagnosis and management of COVID-19.
As a silver lining to this crisis, the CCC was born as an inspirational grassroots movement, initiated to digitally band cardiology fellows together in order to communicate swiftly.
Within 48 hours, more than 250 cardiology fellows nationwide joined together in a cross-platform messaging application ("WhatsApp," and later transitioned to "Telegram" to accommodate more members).
Organically, fellows started infusing the group chat with fresh ideas, sharing various scientific articles, and discussing hospital protocols and ways to tackle our new challenges in our fight against COVID-19.
Soon we realized the CCC would become more than just a knowledge sharing platform, but also act as a real-time virtual support system and community of people who simultaneously understand the exact same rigors of training and effects this virus has on our education and careers.
How do you feel the CCC has impacted you in regard to understanding, managing and coping with COVID-19 (especially from an FIT perspective)?
Nationwide, the looming demand-supply mismatch in terms of health care resources prompted innovative ways to learn from each other. Some regions were hit hard early in the spread of COVID-19 and in those areas, fellows were being repurposed to work in the ICU, emergency department and hospital wards.
Through them, we gained invaluable first-hand insight of disease presentations and case-based discussions and raised questions for further scientific inquiry.
Meanwhile, others were intensely searching through the newest available data and information to understand various aspects of the disease pathophysiology and management to aid our colleagues.
This culminated in an organic idea to collaborate on a comprehensive cardiac guide to COVID-19 in order to help the medical community through the various stages of this pandemic.
In fact, the information and ideas spread through the CCC were instrumental to bring back to our home institutions in the development and refinement of evolving protocols in various regards.
Our attendings and division leadership were often fascinated at how quickly we came together and the strong utilization of digital platforms to stay abreast of the latest COVID-19 topics and also in advancing fellows' educational opportunities.
After weeks of hard work, the CCC was able to successfully release our website covid19cardiology.com.
This website is the cumulative work of cardiology fellows from across the country coming together to create an evolving, centralized place for free, direct to source, academic information about COVID-19 and its effects on the field of cardiology.
This group has become even more important for our mental sanity. As we are called in to care for patients with acute respiratory distress syndrome, manage ventilators, guide younger trainees and push outside of our comfort zone, we are truly in battle-mode.
The emotional support group we have developed is our biggest victory. We can share stories about exposure, siloed families, overnight calls in COVID-19 units, personal protective equipment (PPE), lack of standardization, shortages, and conflicts between governmental and institutional guidance.
What are some of the positive aspects during this COVID-19 pandemic crisis from a fellow perspective (i.e. networking, work collaboration, improvement of clinical skills, etc.)?
The pandemic has reinforced that at the root of medicine are the fundamentals required to be a great clinician. We all have backgrounds in internal medicine and as they say, the best cardiologists must be great internists first.
We refreshed many management skills – including basic virology, critical analysis of bio-statistical properties of testing modalities and critical care ventilator management – that laid dormant in our minds, akin to learning to ride a bike again.
Furthermore, learning to integrate digital health initiatives quickly has adapted us to what will likely become the future of medicine.
Patients are still being cared for via telehealth services and this certainly will become an integral focus of the future practice of clinical medicine in the coming decades.
Finally, this pandemic also allows us as young FITs to exercise our voices for efforts in advocacy for patients, public health, the scientific method and ourselves.
We are using social media and digital platforms to educate our friends, family, and the general public on the many misconceptions and misinformation being spread about COVID-19, as well as educating regarding the unintended collateral damage from late presentations of common cardiovascular diseases and emergencies.
A great example of this was through an initiative to wear red on Mondays, which started on National Doctor's Day (Monday, March 30) as a way to help acknowledge, support and cheer on our fellow health care workers across the world who were battling against this virus, while risking their own lives along the way.
Additionally, in order to combat PPE shortages in the most heavily affected areas, the CCC aided in PPE Match initiatives to help rearm our frontline health care workers with essential tools for protection.
What are future plans for the CCC for the remainder of the pandemic and after?
The CCC will continue its efforts including a primary focus on uploading and making our Comprehensive Cardiovascular Guide open source to the masses to help with knowledge sharing and be a quick reference during clinical care.
In addition, we also aim to start new initiatives such as a Fellow's Digital Forum to discuss various topics, ranging from journal clubs of relevant literature to discussing the ramifications specific to our group in regards to our short and long term careers, especially in regards to board exams, subspecialty fellowship applications and job searches.
In addition, multicenter collaborative research projects will be a focus to add to the relevant scientific data as we can harness the true power of our network and everyone's steadfast dedication. We will adapt to the circumstances and certainly future initiatives aim to help prepare for life in cardiology in the post-COVID era.
An incredible benefit to this group is that we all remain within a few years of training relative to each other, and thus will be in a unique position to be bonded together by this common experience.
This experience will herald future networking and collaboration as we move into various stages of our careers as attendings. Whether it be to discuss contract negotiations, new and innovative platforms of clinical medicine, or as simple as gaining insight on practice patterns through the country, the community built by the CCC is here to stay and we are grateful for it.
How do you think the COVID-19 pandemic will change the way medicine is practiced as we go forward?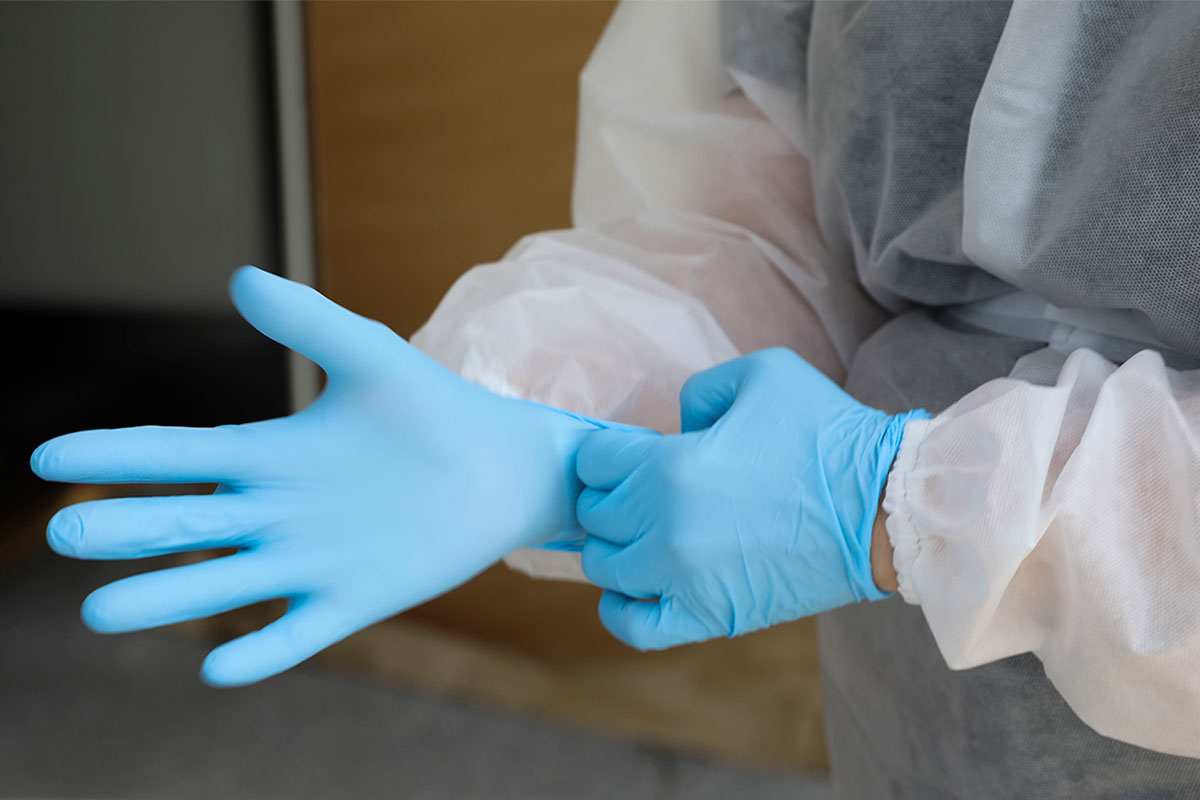 COVID-19 has exposed many difficulties and redundancies in the way of our health care system. Prior to COVID-19, much of the red-tape and barriers to optimal patient care have led to increased stress, especially among the physician workforce and led to another epidemic of moral injury and physician burnout.
But paramount of all, we believe that through this experience of dealing with COVID-19, the voices of our health care industry will be heard.
The silence will be broken, and it should help springboard the focus of physician led health-systems and for policy being implemented based on the advancements in clinical knowledge for the greater good. There definitely is a role for telemedicine in our ever-changing landscape of health care delivery models.
COVID-19 has forced us to realize that we must embrace technology to enhance the life of our patients and our health care providers. This pandemic highlights the fragility of life and the scarcity of resources that can be faced by even the most powerful and resourceful nations in the world.
There will be more emphasis on safe and appropriate hygiene practices and a heightened sense of awareness of public health and safety issues in the future.
As a society, many aspects of daily life are taken for granted and the COVID-19 pandemic has taught us in order to heal, we must come together rather than divide individually and that our actions have direct impacts on the health of others.
CCC Admin Team
Sabeeda Kadavath MD (Founder)
Neha Mantri, MD
Aakash Shah, MD
Ali Jazayeri, MD
Jay Mohan, DO
Yevgeniy Khariton, MD
Abdallah Hassan, MD
Section Editors
General Cardiology
Dapo Iluyomade, MD
Issa Kutkut, MD
Critical Care Cardiology
Abdalla Hassan, MD
Aniket Rali, MD
Advanced HF/Transplant + Congenital Heart
Yevgeniy Khariton, MD
Farah Al-Saffar, MD
Cardiac Imaging
Neha Mantri, MD
Sagar Ranka, MD
Talal Alnabelsi, MD
Siva Taduru, MD
Electrophysiology
Ali Jazayeri, MD
Aakash Shah, MD
Interventional Cardiology
Jay Mohan, MD
Sabeeda Kadavath, MD
Web Creator and Editor
Sarma Singam, MD