A Promising Partnership For Female Advancement in Cardiology
FEATURE | We are living in a pivotal time for women in our country – a national conversation is taking place about equality for women in the workplace.
This movement is apparent in Congress, where more women than ever are serving; in Hollywood with the #MeToo movement; and in the tech industry, where leaders like Sheryl Sandberg are advocating for women to "lean in."
I am inspired by this progress and have reflected on our own field of cardiology. What efforts are we making in cardiology to advance women? Women remain underrepresented, comprising only 15 percent of cardiologists, and are paid less than men.
Attempts at addressing the disparities for women in cardiology have been well-intentioned but underwhelming.
We have a need in cardiology to mobilize women not only to enter field but also to consider leadership positions and subspecialties like interventional and electrophysiology.
Therefore, I was happy to learn that to meet this end, the ACC Women in Cardiology (WIC) Council has formally established an affiliation with the American Medical Women's Association (AMWA). AMWA's mission is to promote mentoring, networking, leadership, career development and education of women in medicine at all stages of their training and careers.
I have been involved with AMWA dating back to medical school. As a student, I wondered why my male colleagues answered more questions during lectures and navigated third-year clerkships with more confidence than their female counterparts.
These experiences are not merely subjective observations, rather documented gender differences in medical trainees.
Out of these experiences, other classmates and I started a local chapter of AMWA at our medical school.
Among other events, our AMWA chapter created an annual "speed mentoring" event during which medical students rotated among tables of residents, fellows and faculty to discuss topics pertinent to women in medicine, including balancing family and career, choosing a career in academic medicine, challenges for women in academic leadership, and effective communication styles.
Through AMWA, we formed a community of women with whom I drew support and inspiration throughout my seven years at the institution.
In fact, it is a longitudinal relationship that guided me through transitions from medical school to residency, during which I still participated in AMWA events in the new role of mentor.
Even now as a cardiology fellow at a new institution, collaborations with my AMWA mentors persist, and our mentoring model was recently featured as an abstract at the Association of American Medical Colleges annual meeting last fall.
The partnership between ACC and AMWA will create similar career-spanning relationships for female fellows, young faculty and established leaders in cardiology.
One of my ambitions is to create a program for female medical students and residents led by female cardiology fellows and faculty in which trainees get hands-on experience with catheters and echocardiogram probes.
The goal would be to help female trainees gain exposure to cardiology, foster confidence in procedural skills, and, most importantly, envision themselves in this wonderfully challenging and gratifying field.
Other male-dominated fields like orthopedics and engineering have pioneered programs that I believe can be easily adapted to have a meaningful impact in cardiology.
I am confident that the partnership between ACC and AMWA will serve as a platform for ideas like this to become viable programs. We have an opportunity to leverage the supportive network from AMWA to create and share ideas and facilitate mentorship for the advancement of women in our field.
As a trainee at the beginning of my career, I am hopeful and excited for the progress of women in cardiology that I will experience.
The ACC WIC Council strongly supports AMWA and is offering WIC members complimentary affiliate AMWA membership through a formal partnership. Click here to register.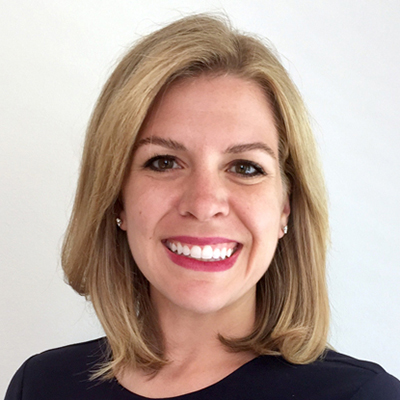 This article was authored by Stacey J. Howell, MD, general cardiovascular Fellow in Training (FIT) at the Knight Cardiovascular Institute, Oregon Health Science University, in Portland, OR.