Change in a Viral Pandemic: Adapting as Fast as COVID-19 Can Spread
FEATURE | I was on CCU service the last two weeks of March, with week one of service going as usual as possible, albeit with changes I had requested secondary to the viral pandemic – maintaining social distancing, limiting team members on rounds and limiting those seeing patients to conserve personal protective equipment.
Later that week, I was seeing one of my last clinic patients before most cardiology visits were transitioned to telehealth visits, when my cellphone rang. It was a hospital number, but not the familiar echo lab or CCU workroom number. It was the vice chair of the Department of Medicine, whom after I answered connected the chair of the Department of Medicine to the call.
During the time for connection, I was thinking what the call could be about as it was just a normal workday, or as normal as possible in the setting of a viral pandemic.
The call was a request.
There was a plan to develop a COVID-19 drive-through and walk-in testing center at my institution with a need for a medical director, and the request was that I be the medical director.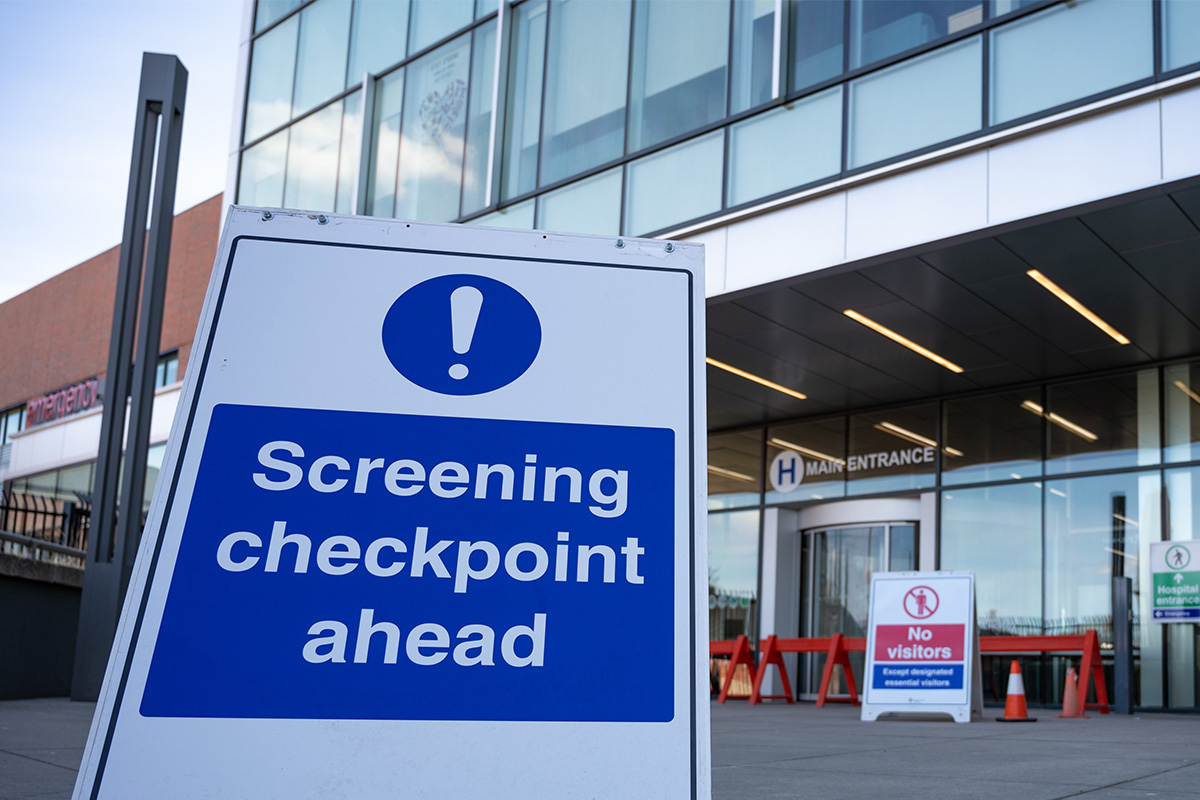 Of course, I said yes.
Then it started. In addition to rounding on service, I was having meetings about electrical outlet locations, discussing with tent suppliers which way doors should open, ensuring appropriate PPE, all while conceptualizing testing strategies and confirming sufficient testing supplies.
In between reading echos, I was getting signage translated, ensuring markings for social distancing were visible, finding appropriate support for nurse triage and so much more.
In five days, the drive-through and walk-in testing center had been set up, and when the first car completed testing, the multidisciplinary team (composed of medical assistants, nurses, security guards, university police and administrative staff) and I applauded.
This viral pandemic has changed so much for so many, and yet some things remain the same. At this moment, we are not only cardiologists but physicians trying to do the best in a setting that has many unknowns.
However, this pandemic of communicable disease has clearly shown that the underlying pandemic of noncommunicable disease is also an urgent concern. COVID-19 patients with underlying cardiovascular disease are experiencing a high degree of complications.
This current moment has not changed the issue that risk factors contributory to cardiovascular disease and cardiovascular disease have been too long forgotten as preventable in many instances.
The comorbidity of noncommunicable disease is clearly revealing itself as a burden that has a need for amplification to the dedication to prevent disease.
Prior to all this, with a focus in preventive cardiology, I was developing a cardiovascular risk factor screening program for my institution.
After "distancing" and "isolating," I hope that we will be even more aggressive in the screening, evaluation, treatment and monitoring for cardiovascular and all preventable disease. It is only with this that we can change the health and well-being of so many of us in the years to come after being set back so far.
This article was authored by Noreen T. Nazir, MD, FACC, cardiologist at the University of Illinois Hospital and Health Sciences System in Chicago, IL.