Reflections on Mother's Day From Women in Cardiology
Mother's Day engenders a wide variety of emotions, thoughts and feelings in women. New mothers have different feelings than mothers of adult children. Women who have decided not to have children, women who were adopted or women who have adopted children feel differently than women fighting the biologic time clock or going through infertility treatments. Mother's Day is a reminder of loss and pain for women who have lost children, experienced miscarriages or lost their own mothers. And it is a joyful day for women who can still share it with their mother and children.
Toniya Singh, MD, FACC, with her two sons during her fellowship days Click the image above for a larger view.
In 2015, the ACC Women in Cardiology (WIC) Leadership Council conducted a Physician Life Survey (PLS) to assess the changes in the landscape of cardiology over the previous two decades. In this survey, women reported being less likely to be married (75% women vs. 89% men), less likely to have children (72% vs. 87%) and more likely to be older at the time of their first child [1]. In addition, an online survey published in 2019 under the direction of ACC WIC Leadership Council was conducted to assess fellows in training (FIT) perspectives regarding professional and personal elements that influenced cardiology subspecialty choices. Female interventional cardiology fellows were more likely to not have children (78% women vs. 58% men), though both male and female fellows planned to have children in the future. Radiation exposure concerns during childbearing was one of the negative attributes against choosing interventional cardiology[2].
We asked four WIC mothers to give us their reflections on Mother's Day.
First, a WIC new mother: Hena Patel, MD
Hena Patel, MD, with her child.
I think every mother approaches motherhood with the same dreams and hopes of it being a perfect experience. But, the reality is that motherhood can be very difficult. The past academic year was filled with firsts for me - I bought my first home, started looking for my first "real" job and had my first baby. Despite plenty of support, I was confronted with the notorious internal struggle of "trying to do it all" that working mothers face. Like so many WIC, I have always been a planner – clearly outlining goals and a detailed roadmap to achieve them. Over the past year, I came face to face with a little human who managed to turn my world upside down and made me question these aspirations and my overall identity.
If I had to use one word to describe motherhood, it would be evolution. In my new role, I've learned to think broadly, be open to new ideas and adapt. If it does not work, try again, but do something new. If it does work, acknowledge success, but anticipate change. This is evolution. This is motherhood.
Although I am still in the midst of change, Mother's Day is an opportunity for me to reflect and appreciate how motherhood has changed me. I've become more confident, focused and resilient to make the best choices for both my family and myself. I want to enjoy every moment raising my baby while maintaining my professional goals, too. It's been said that "you can have it all, just not all at the same time." Mother's Day marks a moment to let go of unrealistic expectations, identify priorities, and allow yourself to be present.
Second, a WIC mother of teenagers: Kamala Tamirisa, MD, FACC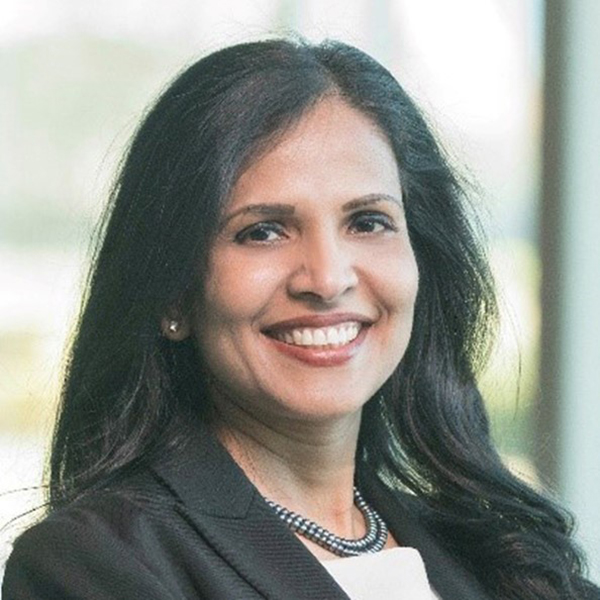 Kamala Tamirisa, MD, FACC.
There is no playbook for motherhood. As a WIC, convenient time to have children is ill-defined - biological clock vs. radiation exposure in the EP lab pulled me in two directions. Sudden loss of my mother, complicated pregnancies and bumpy roads derailed my journey of a "well-planned life" for a few years. Time flew by. Now, my 'tiny bundles of joy' are almost as tall as me! At this stage of motherhood, I can't help but worry about the influence of social media and the stressors of just being a teen. My role as a mother has morphed into a coach, mentor and teammate. Every working mother knows the highs and lows of work-life balance. As the wife of an interventional cardiologist, we divide and conquer household duties. Family time with good laughs, board games or exercising as a family keep us charged and connected. Friday evenings are designated for family time only (unless one of us is on call). "Being in the present and doing one's best" are valuable reminders as I navigate this beautiful journey. My wish is to raise children with good character, kindness and gratitude.
As I continue on my career path as a WIC, I aspire to stand tall like Ruth Bader Ginsburg.
"I am a professional success because I am a mother, not in spite of it." – Ruth Bader Ginsburg
Third, a WIC mother of adult children: Gina Lundberg, MD, FACC
Gina Lundberg, MD, FACC, with her family.
Every step of the motherhood journey, I have experienced what I call mommy guilt. Have I somehow damaged or short-changed my children because I wanted to be cardiologist? Have they been second place in my priorities? Am I to blame for any unhappiness or unfulfilled dreams in their lives? How much couch time will be needed telling some therapist that I didn't give them enough love? Too often I worried that being a WIC meant I wasn't the best mother to my children.
But every Mother's Day, my adult children (who I still refer to as my babies) send me the sweetest notes, cards, Instagram and Facebook posts that assure me that they love me and they have always known deeply and completely that I love them and that they are the principal people in my life. They have become responsible, good-hearted, kind and generous people and I am so proud to be their mother.
While I cherish memories of them as small children, I truly enjoy, respect and feel mesmerized by the amazing adults they are today. So, while Mother's Day is great when they are little, it's still a very special day when they are adults. I hear it's pretty amazing as a grandma too!
Fourth, a WIC mother who was challenged with infertility: Marlene Blaise, MD, FACC
Marlene Blaise, MD, FACC.
A woman's path to motherhood is not always a straight road. For woman physicians this path is complicated by the number of years it takes to complete our education and training. By the time you find a life partner, you find that your best reproductive years are behind you. In addition, the gender bias of being an older mother stigmatizes the process. Most of us will require the assistance of a reproductive endocrinologist. Then the onslaught of testing, evaluation of your reproductive organs and overall physical fitness follows. If you are fortunate to have cleared these hurdles, you will now begin the arduous cycles of injections, laboratory testing and ultrasounds while still maintaining a full work schedule.
Such was my life for several years. The disappointment of negative pregnancy tests was crushing until I became numb to them. The tears came at expected times (Mother's Day recognition at mass) and sometimes unexpected times (dinner with girlfriends). I decided to give it one last try the year I turned 50 and the moon and the stars had finally aligned. The call from my doctor was not a surprise since I already took the test at home. Now came the endless office visits, ultrasounds and maternal fetal appointments. My pregnancy was as smooth as can be to everyone's surprise including myself. My bundle of joy came into the world and I am forever changed. To those of you who understand or are in the struggle, know that it is possible.
For women in cardiology, Mother's Day may be a day of joy or pain. For some it is a reminder of their decisions to delay or forgo childbearing. For others, it is a reminder of infertility challenges that are common to women after completing years of education and training. So, this year on Mother's Day, let us be mindful that the WIC, like women everywhere, will be feeling a wide variety of complex emotions ranging from elation to sadness to despair. We celebrate that we are all strong, smart, creative and valuable while we remain a diverse group of women. As WIC, let us try to be encouraging, supportive and compassionate while mindful that we may have a broad range of sentiments about Mother's Day.
References:
Lewis SJ, Mehta LS, Douglas PS, et al. Changes in the professional lives of cardiologists over 2 decades. J Am Coll Cardiol. 2017;69:452–462.
Celina M. Yong, Freddy Abnousi, Anne K. Rzeszut, Pamela S. Douglas, Robert A. Harrington, Roxana Mehran, Cindy Grines, S. Elissa Altin, Claire S. Duvernoy, for the American College of Cardiology Leadership Council (ACCWIC) and the Society for cardiovascular Angiography and Interventions Women in Innovations (SCAI WIN). Sex differences in the pursuit of Interventional Cardiology as a subspecialty among cardiovascular Fellows-In-Training. J Am Coll Cardiol. 2019; 12(3):219-228.
ACC Members, discuss
this on Member Hub.
This article was authored by Gina Lundberg, MD, FACC, Kamala Tamirisa, MD, FACC, Hena Patel, MD, Marlene Blaise, MD, FACC and Toniya Singh, MD, FACC .