A Female IM Resident's Experience Presenting at ACC.23/WCC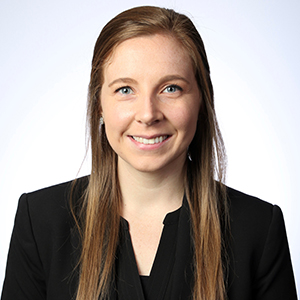 I thought I'd be less nervous.
I was excited to come to New Orleans; after all, this was my second time going to ACC's Annual Scientific Session. I understood the basics of the different pathways, lectures and, importantly knew where to get coffee. There were some familiar faces and friends I had stayed in contact with from the previous year and others I had yet to meet. Yet there was one big change this year: I was presenting.
Even though I had prepared for months and studied my information extensively, I still couldn't shake the feeling I wasn't someone people wanted to hear from. As a second-year female internal medicine resident from a small community program, I wondered what I could contribute to the poster sessions. I felt the familiar apprehension associated with presenting but could also feel something far darker underlying it: imposter syndrome. I had never presented a poster before, and certainly not at a national conference. Even with my preparation, did I really deserve to be there? I looked around and could only see people with far more experience and qualifications than my own. I wondered how I even made it there in the first place.
When my first poster time started, I thought for sure I'd be found out.
But that could not have been further from the truth! The people who approached me ranged from medical students to full professors, statisticians to nurse practitioners, and private clinicians to academic faculty. They had come from every corner of the globe to learn about cardiology in whatever facet they could. Each person had the same response: great work, keep going, and we are proud of you.
I finished my poster presentations feeling acknowledged and appreciated. People who had no knowledge of who I was or where I was from lifted me and inspired me. They shared personal stories and ideas for subsequent research while guiding me to become a better internal medicine resident and future cardiologist.
I attended the rest of the sessions with a different outlook, focusing on collaboration rather than competition. Words of wisdom from ACC's Women in Cardiology lounge sessions began to melt away my feeling of imposter syndrome. Cardiologists I admired and respected told me I belonged there, that we all belonged there, and that was more than enough for me.
In the end, ACC.23/WCC showed me that regardless of what part of your journey you find yourself in, regardless of what language you speak or where you are from, we are all pushing forward in the pursuit to become better clinicians and, ultimately better people. We go furthest by going together.
In the end, it wasn't about coming to New Orleans at all. It was about coming home.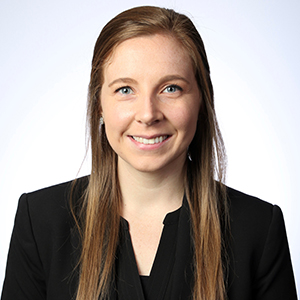 This article was authored by Cali Clark, DO, MBA, an internal medicine resident at Freeman Health System in Joplin, MO.
This content was developed independently from the content developed for ACC.org. This content was not reviewed by the American College of Cardiology (ACC) for medical accuracy and the content is provided on an "as is" basis. Inclusion on ACC.org does not constitute a guarantee or endorsement by the ACC and ACC makes no warranty that the content is accurate, complete or error-free. The content is not a substitute for personalized medical advice and is not intended to be used as the sole basis for making individualized medical or health-related decisions. Statements or opinions expressed in this content reflect the views of the authors and do not reflect the official policy of ACC.