Rick A. Nishimura, MD, MACC: Teaching the Art and Science of Medicine
Driven by the 'light bulb' epiphany moments his students experience when they finally grasp a concept, Rick A. Nishimura, MD, MACC, considers it a "great privilege to be able to impart knowledge and wisdom to future generations" as an educator. Nishimura's passion for teaching has transformed his career, making him an influential voice in medical education. From co-chairing the new Future of Medicine track at ACC's 64th Annual Scientific Session (ACC.15) to serving as the Judd and Mary Morris Leighton Professor of Medicine in the Division of Cardiovascular Disease at the Mayo Clinic, Nishimura continues to inspire the next generation of health care professionals through his innovative teaching.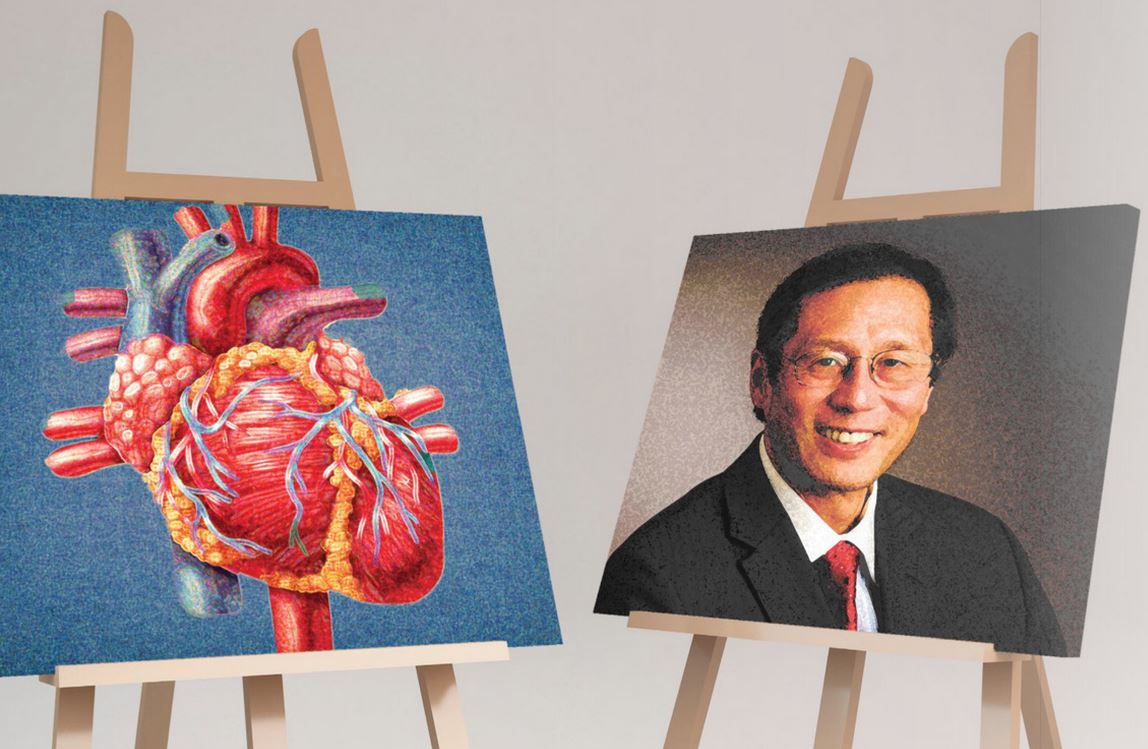 After receiving his medical degree from Rush Medical College, Nishimura went on to complete both his residency and fellowship at the Mayo Graduate School of Medicine. It was during this time that Nishimura developed an interest in cardiovascular disease, influenced by those he calls the "next generation of innovators and investigators," including A. Jamil Tajik, MD, FACC; David R. Holmes, Jr., MD, MACC, past president of the ACC; Robert L. Frye, MD, MACC, past president of the ACC; Bernard Gersh, CHB, DPhil, MB, MACC; and Hugh C. Smith, MD, FACC. "It was a very exciting time during an exponential growth of knowledge, coupled with increasing technology advances," notes Nishimura.
These mentors encouraged him to pursue his ideas and goals, leading Nishimura to create a robust clinical practice program that integrates clinical investigations with education of both fellows and peers in the field of cardiovascular hemodynamics, cardiomyopathies and valvular heart disease. Nishimura enjoys teaching 'lessons learned' from his own investigations and patient care through such educational programs, allowing students and peers to translate principles into practical application in patient care.
During his 35 years of ACC membership, Nishimura has also had a major impact on the College's educational programs. In the past, he and Patrick T. O'Gara, MD, MACC, immediate past president of the ACC, served as members, and later chairs, of several education committees, including co-chairs of the ACC.12 Program Committee. Nishimura considers himself fortunate to have been taught by educators such as Marcia J. Jackson, PhD; Joseph S. Green, PhD; and Mary Ellen Beliveau, BS, on the core principles of adult education. These principles allowed him to later recognize that "there needs to be a transition from live programs into the digital world, resulting in self-directed learning for members." Nishimura considers the educational products and programs now offered by the ACC to be one of the flagships of the College, as they allow learners to identify and fill his or her own gaps in knowledge.
As the digital world continues to revolutionize educational programs, Nishimura foresees an increasing information overload, making it ever more challenging for a single clinician to comprehend all of the knowledge available at one time. "With the help of information technology, the future [of medical education] is going to consist of the ability to access 'knowledge bytes' electronically at the point of care." This will represent a shift in medical education away from remembering a wealth of information toward understanding the clinical application of the knowledge obtained. "It will be up to senior educators, such as Dr. O'Gara and me, who were trained in the era before technology and the knowledge explosion, to combine the art, as well as the science, of medicine with new technology."
As a true testament to his dedication to medical education, Nishimura received the Presidential Citation from O'Gara at ACC.15. "He is the quintessential master educator and has an unparalleled ability to engage learners in interactive educational formats," said O'Gara. "Many consider him the best teacher within the house of cardiovascular medicine. His teaching abilities are matched only by his extraordinary acumen as a clinician and his passion for excellence in patient care. More than any other member of the ACC, Nishimura has made substantial contributions to the past, present and future of our educational activities. He is the guiding force behind many innovative programs, ranging from the Emerging Faculty Program to the efforts at guideline modernization. He has been an inspirational mentor to many generations and is known everywhere for his wonderful personality, temperament and genuine care for others."
When he is not teaching or planning educational programs for the ACC, Nishimura and his wife, Carole A. Warnes, MD, FACC, a member of the ACC Board of Trustees, enjoy traveling, outdoor sports and their haven in the mountains of Colorado. According to Nishimura, however, both very much enjoy the ability to go to different institutions as visiting professors, as they "can meet young faculty and the young fellows in training and interact with them regarding all aspects of cardiology and life."
Clinical Topics: Heart Failure and Cardiomyopathies, Valvular Heart Disease
Keywords: Cardiomyopathies, Education, Medical, Heart Valve Diseases, Hemodynamics, Patient Care
< Back to Listings