ACC.16 Returns to the Windy City to Ignite CV Innovation
Cover Story | Expanding on the successful "more learning, less lecturing" model embraced by attendees of last year's meeting, ACC.16 will feature a new ENGAGE@ACC.16 Studio, interactive question walls in the Lounge & Learn Pavilion, more sessions with audience response system/question texting capability and redesigned session rooms taking into account attendee feedback from last year to enhance interaction between speakers, panelists and participants.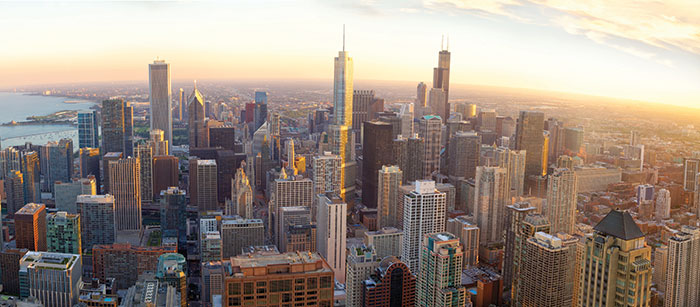 "ACC.16 will stand out as the learning and networking opportunity of the year in cardiology, with cutting-edge science and the technology that will pave the path of practice for the future," says Kim Allan Williams Sr., MD, FACC, president of the ACC. "Chicago is an outstanding venue, setting the standard to which all medical meetings aspire."
Don't Miss These Late-Breaking Clinical Trial Sessions
Click the links below to expand or collapse each categories information.
Saturday, April 2
Saturday, April 2
Opening Showcase and the Joint ACC/JACC Late-Breaking Clinical Trials Featuring the Simon Dack Lecture
Session 401
8:00 – 10:00 a.m.
Randomized Placement of Aortic Transcatheter Valves 2 Study
HOPE-3 Trial
HOPE-3: Effects of Combined Lipid and BP-Lowering on CVD in a Moderate Risk Global Primary Prevention Population
Sunday, April 3
Sunday, April 3
Joint ACC/Journal of the American Medical Association Late-Breaking Clinical Trials
Session 404
8:00 – 9:15 a.m.
ACCELERATE Trial
GAUSS-3 Trial
LDL-C, FH Mutation Status and Risk For CAD
The Stepathlon CV Health Study
Involving Patients With Low-Risk Chest Pain in Discharge Decisions
Joint ACC/TCT Late-Breaking Clinical Trials
Session 405
10:45 a.m. – Noon
The Third DANish Study of Optimal Acute Treatment of Patients With STEMI: DEFERred Stent Implantation in Connection With Primary PCI
The Third DANish Study of Optimal Acute Treatment of Patients With STEMI: iPOSTconditioning During Primary PCI
Early-BAMI Trial
Sapien 3 TAVR vs. Surgery in Intermediate-Risk Patients With Severe AS
Relationship Between Procedure Volume and Outcome For TAVR in U.S. Clinical Practice: Insights From the STS/ACC TVT Registry
Monday, April 4
Monday, April 4
Joint ACC/New Enland Journal of Medicine Late-Breaking Clinical Trials
Session 410
8:00 – 9:15 a.m.
The Resuscitation Outcomes Consortium Amiodarone, Lidocaine or Placebo Study
FIRE AND ICE Trial
A Randomized Trial of Rate Control vs. Rhythm Control For AFib After Cardiac Surgery
LATITUDE-TIMI 60 Trial
CARIN Trial
---
Late-Breaking Clinical Trials
Session 412
10:45 a.m. – Noon
ATMOSPHERE Trial
TRUE-AHF Trial
IxCell-DCM Trial
INOVATE-HF Trial
IMPEDANCE-HF Trial
ACC.16 OFFERS Something for Everyone
Highlights for FIT Members
Highlights for FIT Members
FIT Forum: Mix and Mingle
Session 403
Saturday, April 2, 3:30 – 4:30 p.m.
Bistro ACC, Expo #1088
FIT Forum: Acing the Transition: What FITs Need to Know to Launch a Successful Career
Session 774
Monday, April 4, 12:30 – 1:45 p.m.
Room S504
The Opening Showcase Session – which will kick-off the meeting – will be led by Williams on Saturday, April 2 at 8 a.m. in the Main Tent, and includes the Simon Dack Lecture presented by David B. Nash, MD, MBA, on the topic of population health, a strategic priority of the ACC. The meeting concludes with the time-honored tradition of Convocation on Monday evening, where the College will welcome its newest class of Fellows and Associates of the ACC, recognize distinguished award winners, and Williams will pass the presidential chain to incoming president, Richard A. Chazal, MD, FACC.
A substantial increase in abstract submissions means ACC.16 will feature more science, according to ACC.16 Chair Athena Poppas, MD, FACC. She notes that the meeting will include far more presentations in the interactive moderated poster sessions and throughout the 12 learning pathways as a result of this increase. As always, Late-Breaking Clinical Trial sessions will unveil the hottest cardiovascular research and offer opportunities for discussion and debate. Grounded in principles of different learning techniques for different learners, ACC.16 will also offer a variety of session formats including "ACC Talks," case presentations, interviews, debates, games and competitions. A lineup of experts in the field, including Robert M. Califf, MD, MACC, will offer keynote lectures on topics ranging from future directions in cardiovascular medicine to latest outcomes in congenital heart disease.
The four I's – innovative, interactive, informative and interdisciplinary – are woven into all sessions for a unique learning experience that provides tangible information for immediate application says Jeffrey Kuvin, MD, FACC, co-chair of ACC.16 and incoming chair of ACC.17 and ACC.18. New "Intensive Programs" will showcase these four I's, with deep-dive, half-day sessions on timely topics, including lifestyle medicine, women's cardiovascular health, precision medicine and professional development, with the goal of providing take-home information, ideas and a review of clinical experiences that can be applied at the point of care. Starting this year, all core sessions are eligible for continuing medical education (CME), continuing nursing education (CNE) and continuing education (CE) credit, Kuvin notes.
Building community is another guiding principle for ACC.16, with a concerted effort to bring attendees together in innovative ways through interactive experiences and interdisciplinary learning.
The new ENGAGE@ACC.16 Studio – a 200-seat theater with a 180-degree stage designed for audience participation – will be the center of many of these novel community-centered events. For example, the Studio will feature Simulation Sessions, a Cardiology Contest and an Ask the Experts session on valvular heart disease. Attendees can also meet cardiovascular legends, including Marc A. Pfeffer, MD, PhD, FACC; Spencer B. King III, MD, MACC; and Peter K. Smith, MD, FACC, or cheer on their state in the ACC.16 interstate Fellows in Training (FIT) Jeopardy competition finale, which will be held in the Studio on Sunday. The competition will be live-streamed, and attendees can play along and support their team via Twitter with messages displayed on the center room screen throughout the competition.
The daily noontime Simulation Sessions led by a physician expert are expected to be popular this year. Each simulation session is a deep-dive into an acute and chronic case within the clinical topic. With the help of Body Interact simulation, the physician expert will lead participants through patient interaction, clinical decision-making and discussion. "This is a powerful tool that allows participants to experience the impact of their choices on different clinical courses for the patient and the related outcomes," explains Kuvin.
The popular Lounge & Learn Pavilion will also return in 2016, providing a dedicated location for networking and discussions with colleagues with similar interests, along with structured and unstructured learning experiences. Attendees are invited to visit the FIT Lounge, Early Career Lounge, Women in Cardiology Lounge, Cardiovascular Team Lounge and International Lounge. The ACC Political Action Committee will also have a presence in the lounge for U.S. members interested in advocacy and shaping health policy.
Complementing the official science is non-accredited, high-value, science-based education within the Expo. The expanded Sim Center provides real-time virtual training experience through eight different clinical case presentations on the lifelike Body Interact digital patient simulator. The cases are also available for self-directed learning via iPads.
Along with the Industry-Expert Theaters, Innovation Stage, Interactive Learning Labs, and Patient Engagement Pavilion, there will be more than 270 exhibitors representing cardiovascular devices, imaging technology, information technology, pharmaceuticals, and services such as education, research, publishing and best hospital practices.
"ACC.16 is a true marriage of learning and engagement," Poppas notes. Kuvin agrees adding that the "cornerstone of ACC education is the Annual Scientific Session."
Don't Miss the Inaugural FIT Jeopardy: Battle of the state chapters competition
Using a popular game-style teaching technique, state ACC chapter teams – made up of three fellows in training (FITs) – will have the opportunity to showcase their clinical knowledge at the inaugural FIT Jeopardy: Battle of the State Chapters Competition at ACC.16. FIT Jeopardy is a friendly competition that promotes a healthy rivalry between state chapter FIT teams, fosters FIT engagement in their local state chapter and provides educational value to the contestants and audience.
Each round of the competition is chaired by Nkechinyere Ijioma, MD, editor-in-chief of the FIT Section Page on ACC.org, and Gautam Kumar, MD, FACC, and includes three to four judges. Twenty-eight state chapter teams will compete in the preliminary rounds.
During the semi-final round, the seven winning teams from the preliminary rounds will compete to determine who will move on to the final round.
Come cheer on your local ACC chapter FIT team and don't miss the chance to see the winners!
Preliminary Rounds
Saturday, April 2, 9:45 a.m. and 2:00 p.m.
Semi-Final Round
Sunday, April 3, 9:45 a.m.
Final Round
Sunday, April 3, 2:15 p.m.
All rounds take place in the ENGAGE@ACC.16 Studio, Expo #6098
Participating ACC Chapter Teams:
AL, CA, Canada, CT, FL, GA, IL, IN, IO, KS, KY, LA, MD, MA, MI, MN, MS, MO, NE, NJ, OH, WA, PA, SD, TX, VA, WV, WI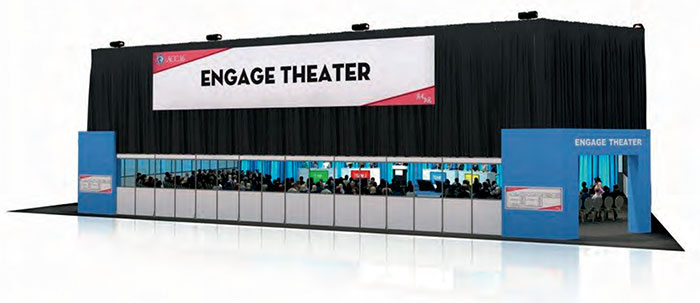 Clinical Topics: Valvular Heart Disease
Keywords: Cardiology Magazine, ACC Publications, Cardiology, Decision Making, Education, Medical, Continuing, Education, Nursing, Continuing, Health Policy, Heart Diseases, Heart Valve Diseases, Life Style, Patient Participation, Point-of-Care Systems, Research, ACC Annual Scientific Session
< Back to Listings