Journal Wrap
Higher Physical Activity Linked to Lower CVD Risk in Chinese Adults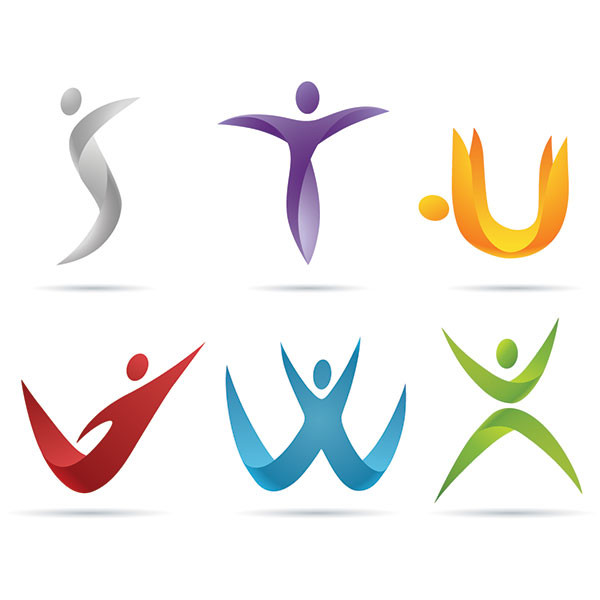 Higher levels of physical activity may be associated with a lower risk of major cardiovascular diseases in Chinese adults, according to research published in JAMA Cardiology.
Derrick A. Bennett, PhD, et al., examined data from 487,334 Chinese adults from June 2004 to July 2008 to assess the associations between physical activity and cardiovascular subtypes. Participants were aged 30 to 79 years and did not have prior cardiovascular disease.
Physical activity was measured by occupational activity, performed during paid employment; nonoccupational activity, performed during travel to and from work, household activities and leisure-time activities; and total physical activity, quantified as metabolic equivalent of task hours per day (MET-h/d) based on the type, frequency and duration of specific activities. Read More >>>
Results showed the overall mean total physical activity was 21.5 MET-h/d, mostly from occupational activity and among men. The association of cardiovascular disease with each 4 MET-h/d higher total activity (approximately one hour of brisk walking per day) was associated with a 6 percent lower risk of major vascular events, and a 9 percent, 5 percent, 6 percent and 12 percent lower risk of major coronary events, ischemic stroke, intracerebral hemorrhage and cardiovascular death, respectively.
The strength of the association was similar for occupational and nonoccupational physical activity and cardiovascular disease. However, the association was significantly attenuated for the association between occupational physical activity above 20 MET-h/d and cardiovascular disease subtypes, especially intracerebral hemorrhage.
The authors note the associations of total physical activity with major vascular events were similar among men and women and across different levels of sedentary leisure time activity, but weaker among individuals with high blood pressure. In an accompanying editorial comment, Scott A. Lear, PhD, and Salim Yusuf, MD, DPhil, FACC, state a unique finding of the study is "the lower risk that was associated with higher physical activity levels was observed with both occupational and nonoccupational activities, suggesting that any form of physical activity is beneficial." They add, "If the entire population met the World Health Organization physical activity guidelines, whether through recreational, occupational, household, or other obligatory activities, this would prevent around 1 in 12 (or approximately 3.0 million) premature deaths in adults worldwide."
---
Bennett DA, Du H, Clarke R, et al. JAMA Cardiol 2017;2:1349-58.
Atherosclerotic Plaque Associated with Future MACE in Stable Chest Pain
High-risk plaque identified by coronary computed tomographic angiography (CTA) is associated with future major adverse cardiovascular events (MACE), according to a recent study in a large U.S. population of outpatients with stable chest pain. The study was published in JAMA: Cardiology.
In this substudy of the PROMISE trial, Maros Ferencik, MD, PhD, et al., evaluated the presence of high-risk plaque in 4,415 patients. All stable, symptomatic outpatients who required noninvasive cardiovascular testing randomized to receive coronary CTA were included and followed for a median of 25 months. Stenosis was estimated visually as significant if ≥70 percent in any vessel and ≥50 percent in the left main. Calcification was assessed and high-risk plaque was defined by positive remodeling, low CT attenuation or napkin-ring sign. The primary endpoint was an adjudicated composite of MACE defined as death, myocardial infarction or unstable angina. Read More >>>
Of the total patient group, 2,296 (52 percent) were women, with a mean age of 60.5 years and a median ACC/American Heart Association atherosclerotic cardiovascular disease (ASCVD) risk score of 11; their rate of MACE was 3 percent (131 events). A total of 676 patients (15.3 percent) had high-risk plaques, and 276 (6.3 percent) had significant stenosis.
The presence of high-risk plaque was associated with a significantly higher MACE rate (6.4 percent vs. 2.4 percent; hazard ratio [HR], 2.73). This association persisted after adjustment for ASCVD risk score and significant stenosis (adjusted HR, 1.72). Adding high-risk plaque to the ASCVD risk score and significant stenosis assessment led to a significant continuous net reclassification improvement (0.34; 95 percent confidence interval, 0.02-0.51).
"High-risk plaque may be an additional risk stratification tool, especially in patients with nonobstructive coronary artery disease, young patients, and women." — Maros Ferencik, MD, PhD, et al.
Among patients with nonobstructive coronary artery disease (CAD), presence of high-risk plaque increased MACE risk relative to patients without high-risk plaque (adjusted HR, 4.31 vs. 2.64).
There were no significant differences in MACE in patients with significant stenosis and high-risk plaque vs. those with significant stenosis but no high-risk plaque. High-risk plaque was a stronger predictor of MACE in women than in men (adjusted HR, 2.41 vs. 1.40, respectively) and in younger than in older patients (adjusted HR, 2.33 vs. 1.36).
"High-risk plaque may be an additional risk stratification tool, especially in patients with nonobstructive coronary artery disease, younger patients, and women," the authors write. "The importance of the findings is limited by low absolute MACE rates and low positive predictive value of high-risk plaque."
---
Ferencik M, Mayrhofer T, Bittner DO, et al. JAMA Cardiol 2018;Jan 10:[Epub ahead of print].
Does BMI Change After Smoking Cessation Matter?
Change in body mass index (BMI) after quitting smoking does not significantly modify the protective association of smoking cessation for myocardial infarction (MI) and stroke, according to a study published in the European Heart Journal.
Kyuwoong Kim, BS, and colleagues examined a prospective cohort study using the Korean National Health Insurance Service (NHIS) data set collected from 2002 to 2013. Based on the first (2002–2003) and second (2004–2005) NHIS health check-up periods, 108,242 men aged >40 years without previous diagnoses of MI or stroke were grouped as sustained smokers, quitters with BMI gain, quitters without BMI change, quitters with BMI loss and nonsmokers. BMI change was defined as the difference of >1.0 kg/m2 between the two health check-up periods. The participants were followed from January 1, 2006 to December 31, 2013. Hazard ratios (HRs) and 95 percent confidence intervals (CIs) were computed using Cox proportional hazard models adjusted for sociodemographic, health status and family health history. Read More >>>
The majority of patients had a less than 5 percent five-year risk of a cardiovascular event. Compared with the sustained smokers, the risk of MI and stroke was significantly reduced in both quitters with BMI gain (HR, 0.33; 95 percent CI, 0.16-0.70 for MI and HR, 0.75; 95 percent CI, 0.57-1.00 for stroke) and without BMI change (HR, 0.55; 95 percent CI, 0.37-0.83 for MI and HR, 0.75; 95 percent CI, 0.62-0.92 for stroke), but no significant association was found in quitters with BMI loss (HR, 0.91; 95 percent CI, 0.43-1.91 for MI and HR, 0.86; 95 percent CI, 0.57-1.31 for stroke), respectively. Nonsmokers had a lower risk of MI (HR, 0.37; 95 percent CI, 0.32-0.43) and stroke (HR, 0.68; 95 percent CI, 0.64-0.73) compared with sustained smokers.
"Clinicians should recommend quitting smoking to reduce the disease burden of MI and stroke despite the concern raised about the possible post-cessation weight change among current smokers," the authors write. "Based on our data, we conclude that the post-cessation weight change is not a serious health concern for MI and stroke events in the middle-aged Korean men. Additional studies in the multi-ethnic cohorts are warranted to test the generalizability of these finding in other ethnic groups."
---
Kim K, Park SM, Lee K. Eur Heart J 2018;Jan 6:[Epub ahead of print].
Patient and Caregiver Shared HF Knowledge Affects Outcomes
Patient-caregiver dyads with higher shared heart failure (HF) knowledge are likely more successful with select self-care adherence behaviors, according to a recent study published in Heart and Lung.
Julie T. Bidwell, PhD, RN, et al., performed a secondary analysis of baseline data (n = 114) from a previous prospective clinical trial of a patient-caregiver intervention trial. Patients had an unpaid caregiver helping with HF self-care who was not required to be a family member. After randomization into three groups, data were collected on HF knowledge, autonomy of support, depressive symptoms, patient quality of life, caregiver quality of life, sodium intake and medication adherence. Read More >>>
There was variability in knowledge among the groups, with the patient having a higher level than the caregiver (4.9 percent; p < 0.001). Patient-caregiver dyads with the highest level of knowledge of self-care had better adherence to both a low-sodium diet and medication. Patient-caregiver dyads with the lowest level of self-care knowledge had lower adherence to a low-sodium diet, but medication adherence was not affected. The group with the highest knowledge was predominately white and had a higher education level. In that group, the patient had a higher left ventricular ejection fraction, fewer depressive symptoms and better autonomy support, and the caregiver had better quality of life.
The level of knowledge that patients and caregivers have about the pathology of HF, the definition of a low-sodium diet and the role of medications can affect patient outcomes. The complexity of the patient-caregiver dyad has not been previously studied, but this study recognizes that the interaction can have an impact. Education sessions need to address the education of the caregiver and recognize its impact on patient outcomes.
---
Bidwell JT, Higgins MK, Reilly CM, et al. Heart Lung 2018;47:32-9.
Clinical Topics: Diabetes and Cardiometabolic Disease, Heart Failure and Cardiomyopathies, Invasive Cardiovascular Angiography and Intervention, Noninvasive Imaging, Prevention, Atherosclerotic Disease (CAD/PAD), Acute Heart Failure, Interventions and Coronary Artery Disease, Interventions and Imaging, Angiography, Computed Tomography, Nuclear Imaging, Diet, Exercise, Hypertension
Keywords: ACC Publications, Cardiology Magazine, ACC18, ACC Annual Scientific Session, American Heart Association, Angina, Unstable, Angiography, Atherosclerosis, Body Mass Index, Caregivers, Cerebral Hemorrhage, Chest Pain, Confidence Intervals, Constriction, Pathologic, Coronary Artery Disease, Depression, Diet, Sodium-Restricted, Employment, Ethnic Groups, Health Status, Heart Failure, Hypertension, Medical History Taking, Medication Adherence, Metabolic Equivalent, Middle Aged, Mortality, Premature, Myocardial Infarction, National Health Programs, omega-Chloroacetophenone, Outpatients, Patient Medication Knowledge, Plaque, Atherosclerotic, Proportional Hazards Models, Prospective Studies, Random Allocation, Risk Assessment, Self Care, Smoking Cessation, Sodium, Stroke, Stroke Volume, Tomography, X-Ray Computed, Walking
< Back to Listings