ACC's Education Enterprise: Always Striving, Always Innovating, Always Learning
Janice Sibley, ACC vice president of education
The ACC continues to set the standards for lifelong learning for the entire cardiovascular care team. Its education enterprise — a partnership of member volunteers and staff — consistently strives to provide the highest level of evidence-based, competency-based education.
"We're serving the professional development of the cardiovascular community, across the entire span of a career, starting with training," says Janice Sibley, vice president of education for the ACC. "We like to think that we are always learning at ACC and that we are helping our members to do the same."
The Lifelong Learning Oversight Committee (LLOC) sets the education agenda of the College. Consisting of cardiovascular professionals from different practice settings, the LLOC works with ACC's education staff to formulate the curriculum for the year ahead and create a roadmap to serve the mission of the College in a systematic and focused manner through education programs and products.
Jeffrey T. Kuvin, MD, FACC
"The LLOC focuses on how best to educate cardiovascular care providers, realizing that there are a wide variety of learning styles," says Jeffrey T. Kuvin, MD, FACC, chair of the LLOC and ACC.18. "We feel the key is to be innovative and focus on the learners' needs. There is a tremendous amount of information that clinicians must synthesize and put into practice. It's our job to help, and ACC Education is in a unique position to do just that."
From face-to-face conferences like ACC.18 and new regional International Conferences to digital, online products, there are a plethora of learning opportunities for the cardiovascular team, including physicians, nurses and pharmacists. ACC's e-learning education activities include the SAPs, with their innovative intuitive user dashboard. ACCSAP 9 has a mobile app to facilitate on-the-go learning via phone or tablet, with or without an internet connection. ECG Drill & Practice tool is designed to help clinicians prepare for initial Board certification in cardiovascular disease or simply hone their ECG interpretation skills.
Activities are crafted by members who are content experts and staff who are education experts. Most activities are certified for physicians and nurses, with an increasing number certified for pharmacists. And with rare exceptions, most provide dual Continuing Medical Education (CME) and Maintenance of Certification (MOC) credits.
Education sessions at ACC.18 are a prime example, with the opportunity for attendees to obtain their CME credits for the year and about a third of their five-year requirement for American Board of Internal Medicine MOC points. Many sessions provide Continuing Nursing Education and/or Continuing Pharmacy Education credit. International attendees can also obtain External CME credit.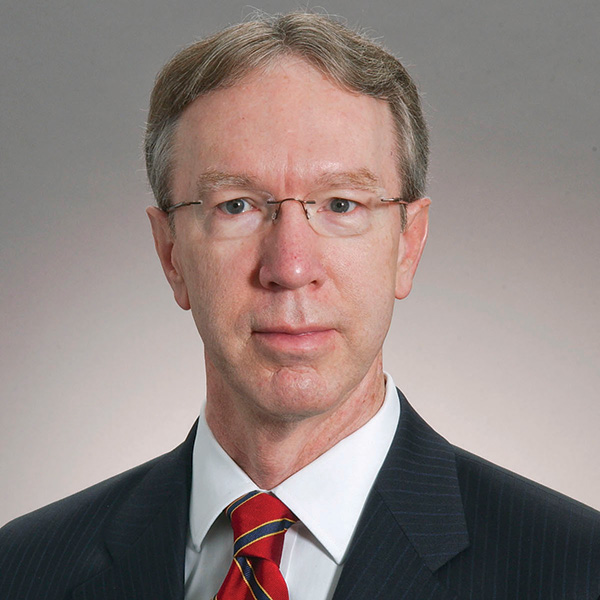 James B. McClurken, MD, FACC
The ACC provides an extensive education portfolio grounded in evidence and underpinned by competencies. A robust and rigorous process provides the framework through the development of competency statements and needs assessments and monitoring to meet the highest of established standards. "The goal is to lead the pack in cardiovascular continuing education design, efficacy and freedom from bias," says James B. McClurken, MD, FACC, an LLOC member. "This is accomplished by teamwork with a wide spectrum of engaged ACC member experts and dedicated expert staff."
Keywords: ACC Publications, ACC Scientific Session Newspaper, ACC Annual Scientific Session
< Back to Listings