FIT Jeopardy: The Battle Continues at ACC.18
Back for the third year, state ACC chapter teams — each made up of three Fellows in Training (FITs) — will have the opportunity to showcase their clinical knowledge during the FIT Jeopardy: Battle of the State Chapters sessions at ACC.18. FIT Jeopardy is a friendly competition that promotes a healthy rivalry between state chapter FIT teams, fosters FIT engagement in their local state chapter and provides educational value to the contestants and audience.
Each round of the competition is chaired by Nkechinyere Ijioma, MBBS, FACC, and Srinath Adusumalli, MD, and includes three to four judges. Over 35 state chapter teams will compete in today's preliminary rounds, either at 9:45 a.m. or 1:45 p.m.
In addition, don't miss out on the inaugural International Chapter FIT Jeopardy, taking place tomorrow from 1:45 – 2:15 p.m.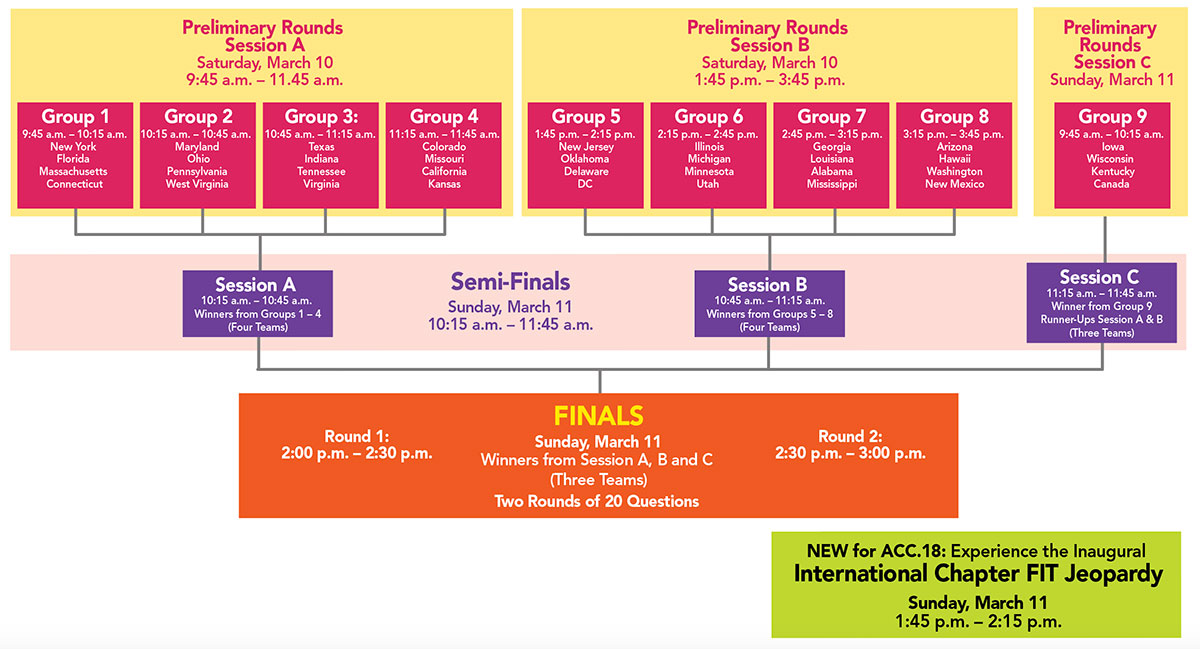 Click image above to enlarge.
Keywords: ACC Publications, ACC Scientific Session Newspaper, ACC Annual Scientific Session
< Back to Listings