Trends For 2018: What's Ahead in Our Journey in CV Medicine?
The rapid pace of change continues to be a hallmark in cardiovascular medicine and many see that pace accelerating. In just the last year, a record 46 new drugs were approved by the U.S. Food and Drug Administration (FDA). New devices are coming just as rapidly. Mirroring this pace is the record number of clinical trials reported at ACC's Annual Scientific Session each year.
Leaders in cardiovascular medicine anticipate that the cardiovascular drugs and treatments that advanced in 2017 will have an even greater impact in the coming year. Among the areas great progress is expected: the role of PCSK9 inhibitors; recognition of the impact of inflammation on cardiovascular disease; the percutaneous placement of aortic and mitral valves; and a larger role for wearable and implantable devices and the data they collect. Atrial fibrillation, heart failure, diabetes and cardio-oncology will be among the most prominent disease areas.
Deepak L. Bhatt, MD, MPH, FACC
"The ODYSSEY Outcomes trial will define the role of PCSK9 inhibition in cardiovascular medicine," says Deepak L. Bhatt, MD, MPH, FACC, senior associate editor of Clinical Trials and News for ACC.org. "Physicians are hoping there'll be a greater degree of benefit in the ODYSSEY trial than was seen in the FOURIER trial."
The ODYSSEY Outcomes trial – which will be presented today during the Joint ACC/Journal of the American College of Cardiology Late-Breaking Clinical Trials Session from 9:00 – 10:00 a.m. in the Main Tent, Hall C – examines whether alirocumab, compared with placebo, in addition to intensive statin therapy reduces cardiovascular morbidity and mortality in patients with a recent acute coronary syndrome. The international study includes some 18,000 patients. The international FOURIER study, reported at ACC.17, showed the addition of evolocumab to potent statin therapy significantly reduced cardiovascular morbidity and mortality in some 27,000 patients with clinically-evident atherosclerotic cardiovascular disease over the mean 2.2 years of follow-up.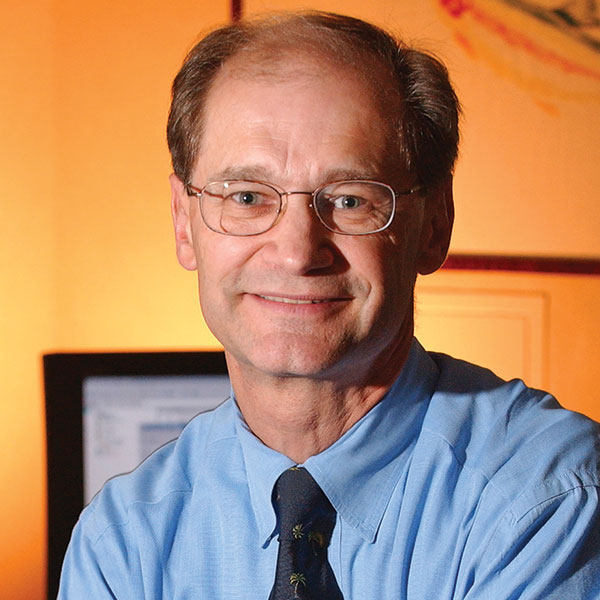 Kim A. Eagle, MD, MACC
"We're in a new era for the treatment of cholesterol," says Kim A. Eagle, MD, MACC, editor-in-chief of ACC.org. While noting these human injectables that block the PCSK9 receptor appear to be a clear step forward, he acknowledges they are financially challenging. "We'll continue to see efforts to determine their proper use for patients with atherosclerotic diseases."
Another potential contribution to treating hyperlipidemia may be small interfering RNA (siRNA)-based drugs that target PCSK9 messenger RNA. One such drug, inclisiran, was shown in the ORION-1 study reported at ACC.17 to provide significant, dose-dependent and sustained reductions in LDL-C in patients at high cardiovascular risk. "There's pretty robust data with this approach, and there's an exciting potential to reduce outcomes in a striking way," says Douglas L. Mann, MD, FACC, editor-in-chief of JACC: Basic to Translational Science.
Douglas L. Mann, MD, FACC
What will be the impact of the COMPASS trial reported in late 2017? "COMPASS has the potential to be practice-changing in a large proportion of patients with stable coronary or peripheral artery disease," says Bhatt. The cardiology community will be watching to see whether the FDA approves very low dose rivaroxaban in combination with aspirin for this indication. A Featured Interventional Clinical Research presentation tomorrow will look at major adverse limb events from the COMPASS trial.
Perhaps the newest kid on the block is a drug that targets inflammation. More data will be coming this year that follows data presented in 2017 suggesting that powerful anti-inflammatory drugs may have an effect on atherosclerotic heart disease in certain patients. "The results from the CANTOS trial may be a glimpse into future treatment strategies," says Eagle. CANTOS research presented during ACC.18 includes a Late-Breaking Clinical Trial presentation on incident type 2 diabetes on Monday, and a Featured Interventional Clinical Research presentation on patients with chronic kidney disease tomorrow.
Keywords: ACC Publications, ACC Scientific Session Newspaper, ACC Annual Scientific Session
< Back to Listings