'Lead Every Day:' Advice For Women in Leadership
As more women enter the male-dominated field of cardiology, they are becoming increasingly visible in a variety of leadership roles. Cardiology professional societies, including the ACC, have seen a major increase in female leaders. Whether it is leadership roles within health care administration, research, advocacy, clinical practice and more, women have become strong voices in both the College and the overall cardiology field. As women look to become more involved within the ACC or take on bigger roles within any of their organizations, ACC.18 Daily asked several female leaders for their advice on what it takes to hold a leadership position and how to achieve success.
Mary Norine Walsh, MD, FACC

ACC President and member of the ACC Task Force on Diversity and Inclusion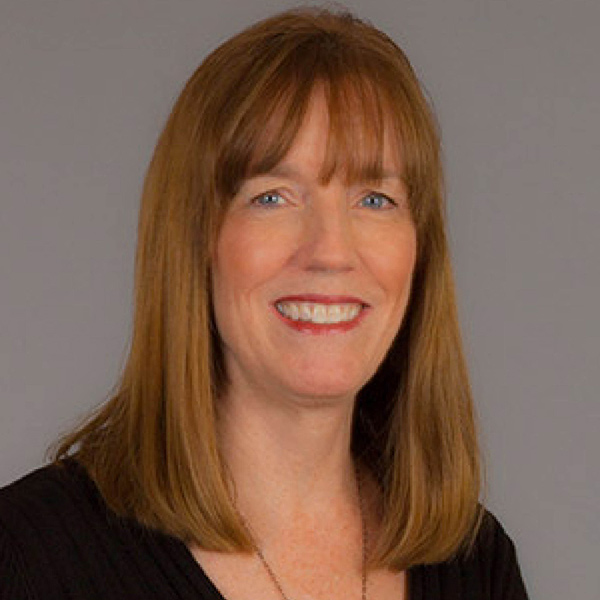 "My advice to women seeking leadership roles is to start by leading every day, in everything that they do. There is a difference between being a leader and being a person in a leadership role. Many are assigned or attain a role that involves leading a team or an effort, but being in the role does not make one a leader. Becoming a leader takes practice.
Try suggesting a quality improvement project or cost-cutting effort that is novel in your daily work life, and lead the charge on that project. If you teach medical students, residents or fellows, make sure you volunteer to help the program director, or even the designated institutional official in improving the graduate medical education programs. By taking advantage of these opportunities, you are demonstrating leadership traits that will be noticed by others and requests for further involvement in projects will follow.
It is also important to make sure you have visibility in your work. Self-promotion is not a bad thing; tell others about your passion and involvement in projects and spread the word when you and your team are successful.
Lastly, you can't win if you don't play. If you want a job, you must apply for it. Do not assume that you will be plucked from the masses for a plum leadership position. It is necessary to indicate interest in the position and demonstrate your qualifications for it. Some positions even require a bit of strategy or campaigning to secure the role. Leadership is not offered on a golden platter, it is earned."
Claire Duvernoy, MD, FACC

Chair of ACC's Women in Cardiology Section and member of the ACC Task Force on Diversity and Inclusion
"Leadership opportunities are abundant and varied in the field of cardiology. If you are interested in taking on a leadership role, take the time to educate yourself about the possibilities that exist not only in your practice or institution but also in professional organizations such as the ACC, or other specialty and subspecialty organizations that align with your professional interests.
Be aware of the responsibilities that come with a leadership role, and commit to doing the work, not just adding the title to your curriculum vitae. Getting involved early in your career is a great way to build leadership skills, as is becoming a leader at the local level in your organization. You can use local involvement to build skills so that when a national position becomes available, you will be prepared to run for it.
Additionally, do not be afraid to speak up – in an informed way – about issues you are concerned about. Do not be intimidated to sit at the conference table with men and speak your mind, whether it is about a clinical scenario, administrative matter or another issue. I guarantee that opportunities are out there, you just have to take advantage of them!"
Pamela S. Douglas, MD, MACC

Past president of the ACC and chair of the ACC Task Force on Diversity and Inclusion
"Some valuable advice for women seeking leadership roles is to simply be good at what you do and act as a team player. In other words, work your hardest and ultimately deserve the success you receive. It is important to be relentless and clear in striving for what you want from your career. Do not be dissuaded or distracted by things around you; work hard and you will be rewarded.
Furthermore, do not ever be afraid to ask for help, advice or mentorship. Learn from others and let them help you grow in your own field. The more you learn and improve, the more confident you become in your abilities and skills to put ideas forward and lead in a meaningful way.
Most of all, enjoy your colleagues and your life, as it will bring the most success."
Barbara Casadei, MD, PhD

President-elect of the European Society of Cardiology and member of the ACC Task Force on Diversity and Inclusion
"By free association, one would not associate women with leadership in cardiology. The default interpretation is that women are not interested (in cardiology or, more generally, in leadership positions), acute specialties do not fit well with women's commitment to their families, and the need for a healthy work-life balance is more acutely felt by women. In other words, rather than considering that cultural conditioning and prejudice may be an obstacle to the involvement and progression of women in cardiology, the current situation is blamed on women's lower ambition or willingness to engage and lead.
When we have probed our membership, we have found huge resilience, an extraordinary willingness to work hard for the benefit of one's patients, and discovered that men and women are equally concerned about the negative effect of relentless professional demands on their private and family life. Work hard and speak your mind if you choose to represent your community, and you will have a reason to celebrate every day."
Keywords: ACC Publications, ACC Scientific Session Newspaper, ACC Annual Scientific Session, Cardiology Magazine
< Back to Listings