Meet ACC's New President: C. Michael Valentine, MD, FACC
ACC's new president doesn't send holiday cards each December. He and his family wait until February and send Valentines. Aptly so, as C. Michael Valentine, MD, FACC, descends from the family for which the small community of Valentines, VA, was named. His father was born there and grew up to be a physician, while Valentine's mother ran the family cattle farm. As the children grew up and pursued other careers and passions outside of ranching and medicine, the pressure was on their youngest who, at age 12, decided that becoming a physician was the right course. Ultimately, Valentine's path led him right into the heart of cardiovascular medicine where he will take the helm as president of the ACC during tonight's Convocation Ceremony.
During his year as president, Valentine believes it is his responsibility to meet a few critical goals. The first is to lead the Board of Trustees to success with its 2018 Strategic Priorities – including creating a truly effective health systems strategy – and assisting members with the Quadruple Aim to improve the well-being of the entire cardiovascular care team. Next is to guide the Board to deliver a superb five-year Strategic Plan to committees and staff for execution. Valentine is also passionate about advancing member and staff leadership development, and growing partnerships with sister cardiovascular societies in the U.S. and internationally. He will also participate with the Chief Executive Officer (CEO) Selection Committee in selecting the next great staff leader for the College.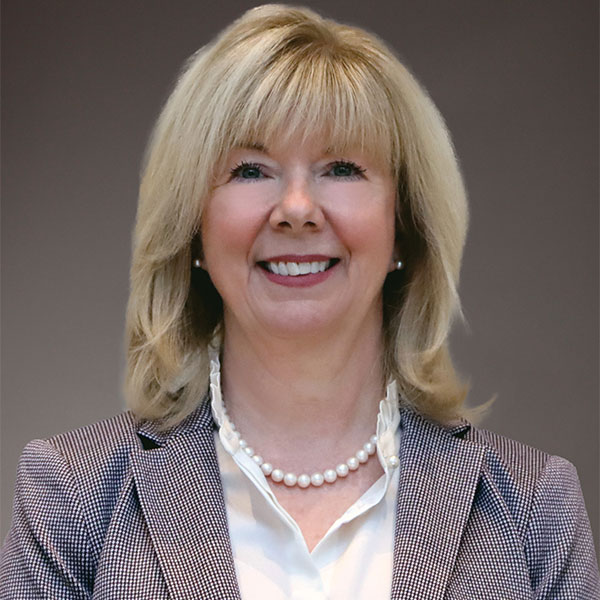 Cathy Gates, ACC's interim CEO
"The ACC has an immensely talented Board and the most dedicated staff of any medical association in the country, now led by interim CEO Cathy Gates. We've jointly developed new Core Values that will help us focus on driving strategy and innovation to meet challenges and achieve our new Vision," he says. Valentine also shares that he's very excited for the opportunities that come with ACC's new diversity initiative in shaping how the College will look in the very near future.
Looking ahead, Valentine believes there are many threats facing the field of cardiology. "Rapid growth in technology has outstripped our ability to pay for care," he says. "One task we face is determining where true value lies in cardiovascular care. This will force us to make difficult choices." He's also concerned with the administrative burden that ACC members carry. "The College will need to deliver tools and best practices that provide relief and allow members to concentrate more on providing high quality care and research." Finally, Valentine is concerned that "as we divide into smaller and more specialized groups, we may lose the power to advocate effectively for patients and our members. It is crucial that we all work closely together and remain the professional home for all cardiovascular professionals."
To meet these challenges, Valentine sees great opportunity from the current work of the BOT. "Our new 2019 – 2023 Strategic Plan aligns perfectly with the Quadruple Aim, advancing medical professional well-being to prevent burnout and allow members to focus more on delivering superb care and less on administrative tasks," says Valentine. "Almost three-quarters of ACC members are now employed by academic or integrated health systems and feel less control over their careers and the care they give than at any other time. They are inundated with data and information that is often poorly organized, and can rarely be utilized at the point of care. Delivering actionable knowledge that advances the value, quality and equity of that care is ACC's primary goal."
One of Valentine's focus areas throughout his career has been leadership development. He shares these words of wisdom for future leaders of the ACC: "Say yes and be open to the possibilities before you. Learn the value of time management, because meeting the needs of patients and your family must balance with new administrative responsibilities. The rewards will far outweigh the effort and your impact one day may be profound."
Pamela S. Douglas, MD, MACC, Valentine and Ralph G. Brindis MD, MPH, MACC, at the 2007 ACC Convocation Ceremony.
Keywords: ACC Publications, ACC Scientific Session Newspaper, ACC Annual Scientific Session
< Back to Listings