JACC in a Flash
CANTOS: Progression of Prediabetes to Diabetes Not Halted With Canakinumab
The anti-inflammatory drug canakinumab had no effect on progression of prediabetes to diabetes, according to the secondary endpoint results of the CANTOS trial presented by Brendan M. Everett, MD, MPH, at ACC.18 and simultaneously published in the Journal of the American College of Cardiology.
A total of 10,061 patients with prior myocardial infarction (MI) and elevated high-sensitivity C-reactive protein (hsCRP) were randomized to canakinumab once every three months or placebo. Primary endpoint analysis found that canakinumab significantly reduced major cardiovascular events in patients with and without diabetes. A prespecified analysis also evaluated the effect of canakinumab on the risk of new-onset type 2 diabetes in patients with prediabetes. Read More >>>
A total of 4,960 patients with prediabetes at trial entry received canakinumab (50, 150 or 300 mg) for a median of 3.7 years. The effects of canakinumab on the inflammatory markers, interleukin-6 (IL-6) and hsCRP; progression to diabetes; and HbA1c were evaluated.
Significant, dose-dependent reductions from baseline in inflammatory markers were observed in patients with prediabetes receiving canakinumab vs. placebo. The median percent reductions in hsCRP after the first canakinumab dose for the 50, 150 and 300 mg dose groups were –49.2, –61.5 and –67.1, respectively. For IL-6, the median percent reductions for the three dose groups were –25.7, –37.4 and –43.4, respectively.
Despite these reductions, canakinumab did not reduce the rate of new-onset diabetes. In the 50, 150 and 300 mg dose groups, the incidence of new-onset diabetes was 4.24, 4.35 and 4.12, respectively, compared with 4.20 in the placebo group. Combined analysis of the three dose groups found no significant difference compared with placebo. Patients with prediabetes had significant reductions in HbA1c over the first six to nine months, but there was no difference at 48 months.
"The results were surprising because we demonstrated an effect on blood glucose that didn't translate into a reduced rate of type 2 diabetes diagnosis," said Everett. "It suggests that alternative inflammatory pathways may be more critical to the development of diabetes than inhibition of IL-1 beta, the specific mechanism we tested in this study."
---
Everett BM, Donath MY, Pradhan AD, et al. J Am Coll Cardiol 2018;March 12:[Epub ahead of print].
CECCY: LVEF Not Improved With Carvedilol During Doxorubicin Therapy
Carvedilol had no effect on left ventricular function in breast cancer patients treated with doxorubicin, but did result in a significant reduction in troponin I levels and diastolic dysfunction, according to study results presented by Monica Avila, MD, at ACC.18 and simultaneously published in the Journal of the American College of Cardiology.
Conducted in Brazil, the double-blind CECCY trial evaluated the effectiveness of carvedilol for prevention of chemotherapy-induced cardiomyopathy in female patients diagnosed with breast cancer and referred for chemotherapy including doxorubicin. A total of 96 patients were randomly assigned to carvedilol and 96 to placebo. Study drug administration began on the first day of chemotherapy. Read More >>>
Results showed that the primary endpoint – prevention of a ≥10 percent reduction from baseline in left ventricular ejection fraction (LVEF) after six months of treatment – was achieved in 14.5 percent of the carvedilol group and 13.5 percent of the placebo group. At six months, the mean LVEF was 63.9 percent in both groups, a nonsignificant reduction of 0.9 percent and 1.3 percent in the carvedilol and placebo groups, respectively.
Assessment of the secondary endpoints showed that significantly fewer patients in the carvedilol group than the placebo group had an increase in troponin I levels >0.04 ng/mL (26.0 vs. 41.6 percent). A significantly lower incidence of diastolic dysfunction was observed with carvedilol than with placebo. A trend toward a less pronounced increase in LV end-diastolic diameter was noted in the carvedilol group vs. placebo (44.1 vs. 44.9 mm). There was no difference in BNP levels between the groups during follow-up, and no differences in clinical adverse events.
The incidence of early onset cardiotoxicity was lower than expected for moderate to high doses of doxorubicin. Avila suggested the discordance between increased troponin and unchanged LVEF might be due to the mild troponin elevation or that differences might appear with longer follow-up.
"This small trial was underpowered for its primary endpoint. Yet, the troponin and diastolic function results argue for possible benefit. A much larger study will be needed to tease this out," said Kim A. Eagle, MD, MACC, editor-in-chief of ACC.org.
---
Avila MS, Ayub-Ferreira SM, de Barros Wanderley Jr MR, et al. J Am Coll Cardiol 2018;March 11:[Epub ahead of print].
CVD-REAL 2: SGLT-2 Inhibitors Associated With Lower Cardiovascular Risk Versus Other Glucose-Lowering Drugs
A large-scale, real-world study has shown that sodium glucose cotransporter-2 inhibitors (SGLT-2) inhibitors, compared with other glucose-lowering drugs (oGLD), were associated with a lower risk of cardiovascular outcomes in patients with type 2 diabetes across six countries. The CVD-REAL 2 study was presented by Mikhail Kosiborod, MD, FACC, at ACC.18 and published in the Journal of the American College of Cardiology.
Using claims, medical records and national registries in South Korea, Japan, Singapore, Israel, Australia and Canada, new users of SGLT-2 inhibitors (n = 235,064) and oGLDs (n = 235,064) were identified, propensity-matched and included in the analysis. About 27 percent of patients had established cardiovascular disease. Read More >>>
The study evaluated the relationship between initiation of SGLT-2 inhibitors vs. oGLD and a broad range of cardiovascular outcomes – including the composite of all-cause death or hospitalization for heart failure (HHF), as well as all-cause death, HHF, myocardial infarction (MI) and stroke.
The results of the pooled analysis including all countries showed that SGLT-2 inhibitors were associated with a lower risk for all the cardiovascular outcomes. Compared with the oGLDs, SGLT-2 inhibitors reduced the composite of all-cause death or HHF by 40 percent (9,788 events occurred). All-cause death was reduced by 49 percent and HHF was reduced by 36 percent. There was a 19 percent reduction in MIs (2,249 events) and a 32 percent reduction in strokes (6,439 events).
The direction of the results was consistent across the countries, and the results were stable in multiple sensitivity analyses and across patient subgroups. According to researchers, the findings suggest the cardiovascular benefits of SGLT-2 inhibitors may extend across patient ethnic and racial backgrounds and across the cardiovascular risk continuum.
---
Kosiborod M, Lam C, Kohsaka S, et al. J Am Coll Cardiol 2018;March 11:[Epub ahead of print].
Cybersecurity For CIEDs: What Should You Know?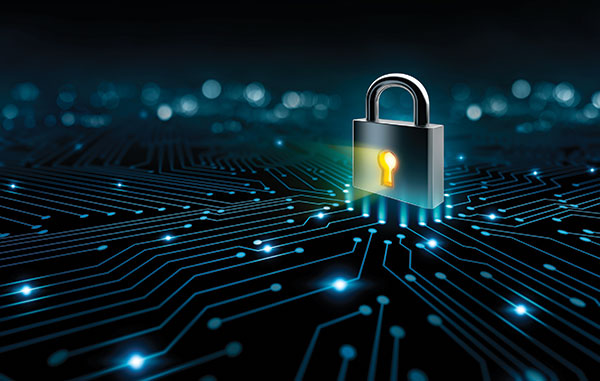 The potential for hacking cardiovascular implantable electronic devices (CIEDs) such as pacemakers and defibrillators may be a growing problem for patients and health care providers, according to an article by ACC's Electrophysiology Section Council published in the Journal of the American College of Cardiology.
Adrian M. Baranchuk, MD, FACC, et al., examine the risk of hacking cardiac devices and provide an outline of what can be done to improve cybersecurity from the standpoint of manufacturers, government and professional societies, and physicians and patients. Read More >>>
As wireless communication between health care providers and patients' devices has been enhanced, so has the possibility of manipulating normal interactions such as deactivating features; delaying, interfering or interrupting communications; and altering programming. These manipulations could be of major harm to patients and a risk to clinical care.
For example, in pacemakers, patient safety issues can come from oversensing or sudden battery depletion, the authors explain. Just like other causes of electromagnetic interference, the detection of signals of noncardiac origin may prevent pacing, causing prolonged periods of asystole with the risk of syncope or sudden death.
As new cyber vulnerabilities quickly emerge, the authors note cybersecurity needs should be addressed during product testing both pre- and post-market to ensure a safe system. Other options to improve cybersecurity include embedding protective software such as firmware in device hardware, and remote monitoring or interrogation of all telemonitored devices.
In addition, physicians who manage CIEDs should be aware of both documented and possible cybersecurity risks, and engage patients in conversation and shared decision-making. Clinics and hospitals should also review security updates and track issues.
While it is important to stay alert, the Council states that no enhanced monitoring or elective device replacement is necessary now, and there's no current evidence that a CIED can be reprogramed. "The possible future impact of this issue is immense," the authors concluded. "The FDA, manufacturers and professional societies like the [ACC] and Heart Rhythm Society are actively participating in larger conversations regarding overall risks, and how to best protect patients and provide the most effective care."
---
Baranchuk A, Refaat MM, Patton KK, et al. J Am Coll Cardiol 2018;71:1284-88.
PHARMCLO: Outcomes Improved With Genotyping to Select Antiplatelet Therapy
Genotyping to inform selection of antiplatelet therapy in patients with acute coronary syndrome (ACS) improved outcomes compared with the standard of care, according to results presented by Diego Ardissino, MD, FACC, at ACC.18 and published in the Journal of the American College of Cardiology.
Patients with ACS were randomly assigned to P2Y12 receptor antagonist selection based on genotyping and clinical characteristics (n = 448) or clinical characteristics alone (n = 440), the current standard of care. Patients in the genotyping group were tested for ABCB1 3435, CYP2C19*2 and CYP2C19*17 using the portable ST Q3 system. Antiplatelet selection was ultimately decided by the prescriber. The primary endpoint was the composite of cardiovascular death and the first occurrence of nonfatal myocardial infarction (MI), nonfatal stroke and BARC 3 to 5 major bleeding within 12 months. The secondary endpoint was the composite of the primary endpoint plus occurrence of stent thrombosis. Read More >>>
Enrollment was prematurely stopped by the Ethics Committee after 24.6 percent of the prespecified sample size was enrolled because of the lack of in vitro diagnosis certification for the ST Q3 instrument. All patients were followed as planned. The differences in antiplatelet prescribing for the genotyping vs. standard care group were statistically significant: clopidogrel, 43.3 vs. 50.7 percent; prasugrel, 7.6 vs. 8.4 percent; and ticagrelor, 42.6 vs. 32.7 percent.
The primary endpoint occurred in significantly fewer genotyping vs. standard care patients (15.9 vs. 25.9 percent). Stent thrombosis occurred in eight patients, not enough for analysis. Ischemic endpoints occurred in significantly fewer genotyping vs. standard care patients (13.0 vs. 21.4 percent). Bleeding endpoints occurred more often in the genotyping than standard care group (4.2 vs. 6.8 percent; not significant).
"Selecting treatment on the basis of genetic data in addition to considerations concerning the patients' clinical characteristics may lead to a more personalized, and therefore more efficient, antiplatelet therapy, thus reducing both ischemic and bleeding risk," said Ardissino. "PHARMCLO is the first step of a new approach that will see a shift in emphasis away from trying to discover ever more potent antithrombotic drugs and toward ensuring that the right therapy is given to each individual patient."
"The study, while provocative, was underpowered to detect the endpoint we most fear: stent thrombosis. We need larger trials to know if this strategy works for this critical endpoint," said Kim A. Eagle, MD, MACC, editor-in-chief of ACC.org.
---
Notarangelo FM, Maglietta G, Bevilacqua P, et al. J Am Coll Cardiol 2018;March 11:[Epub ahead of print].
Can Environmental Noise Lead to CVD?
Noise may disrupt the body on the cellular level in a way that increases the risk of common cardiovascular disease risk factors, according to a review topic published in the Journal of the American College of Cardiology. The review examines the underlying mechanisms that may lead to noise-induced cardiovascular disease, and is in response to growing evidence connecting environmental noise, including from road traffic and aircrafts, to the development of coronary artery disease, arterial hypertension, stroke and heart failure.
Several studies have shown that traffic noise may increase the risk of cardiovascular disease, but questions still remain about the precise mechanisms that lead to noise-induced cardiovascular disease. In the review paper, Thomas Munzel, MD, et al., look at novel translational noise studies demonstrating the molecular mechanisms that may lead to impaired vascular function, recent epidemiologic evidence of noise-induced cardiovascular disease and the non-auditory effects of noise and their impact on the cardiovascular system. Specific topics looked at included adverse effects of environmental noise on the autonomic nervous system and consequences for the cardiovascular system, and adverse cardiovascular effects of noise in humans as well as in animals. Read More >>>
The authors proposed that noise induces a stress response, characterized by activation of the sympathetic nervous system and increased levels of hormones, which will initiate sequelae and ultimately lead to vascular damage. They explain their evidence further strengthens the concept that transportation noise contributes to the development of cardiovascular disease risk factors such as hypertension and diabetes, because noise is associated with oxidative stress, vascular dysfunction, autonomic imbalance and metabolic abnormalities.
The authors wrote that strategies like traffic management and regulation as well as development of low-noise tires could help reduce noise, and air traffic curfews help reduce hazardous noise. But, moving forward other strategies are needed.
"As the percentage of the population exposed to detrimental levels of transportation noise are rising, new developments and legislation to reduce noise are important for public health," the authors concluded.
---
Münzel T, Schmidt FP, Steven S, et al. J Am Coll Cardiol 2018;71:688-97.
Easy-to-Use Risk Score May Predict Stroke in Certain MI Patients
An easy-to-use risk score incorporating readily accessible risk factors associated with the occurrence of stroke may help to identify patients with myocardial infarction (MI), heart failure (HF) and a high risk for stroke even when they do not present with atrial fibrillation (AFib), according to a recent study in the Journal of the American College of Cardiology.
João Pedro Ferreira, MD, PhD, et al., compiled four trial data sets, including 22,904 patients without AFib or oral anticoagulant use who suffered an MI. Multivariable regression was used to identify independent clinical risk factors and these were converted to a user-friendly scoring system. The primary outcome was stroke or death. Read More >>>
During a mean follow-up of 1.9 years, 660 (2.9 percent) patients had a stroke. After multivariable adjustment, independent predictors of stroke included older age, Killip class 3 or 4, estimated glomerular filtration rate ≤45 ml/min/1.73 m2, hypertension and prior stroke. The model was well calibrated and had modest discrimination (C-statistic 0.67). Three-year estimated stroke risk ranged from 1.8 percent to 10.9 percent over six sextiles of the stroke risk score.
The authors conclude that this risk score provides useful prognostic information to clinicians and may serve to ascertain "risk enhancement strategies" in future trials for stroke prevention in patients with MI complicated by systolic dysfunction and/or HF but without AFib. However, practical decisions regarding anticoagulation in this study group warrant prospective and randomized evidence before any such advice is provided.
---
Ferreira JP, Girerd N, Gregson J, et al. J Am Coll Cardiol 2018;71:727-35.
Clinical Topics: Acute Coronary Syndromes, Anticoagulation Management, Arrhythmias and Clinical EP, Cardio-Oncology, Dyslipidemia, Heart Failure and Cardiomyopathies, Invasive Cardiovascular Angiography and Intervention, Prevention, Atherosclerotic Disease (CAD/PAD), ACS and Cardiac Biomarkers, Anticoagulation Management and ACS, Anticoagulation Management and Atrial Fibrillation, Implantable Devices, SCD/Ventricular Arrhythmias, Atrial Fibrillation/Supraventricular Arrhythmias, Lipid Metabolism, Novel Agents, Statins, Acute Heart Failure, Heart Failure and Cardiac Biomarkers, Interventions and ACS, Interventions and Coronary Artery Disease, Hypertension, Stress
Keywords: ACC Publications, Cardiology Magazine, Acute Coronary Syndrome, Adenosine, Antibodies, Monoclonal, Anticoagulants, Anti-Inflammatory Agents, Atrial Fibrillation, Autonomic Nervous System, Biological Markers, Blood Glucose, Breast Neoplasms, Carbazoles, Cardiomyopathies, Cardiotoxicity, Cardiovascular Diseases, Cardiovascular System, Certification, Computer Security, Coronary Artery Disease, C-Reactive Protein, Death, Sudden, Decision Making, Defibrillators, Diabetes Mellitus, Diabetes Mellitus, Type 2, Double-Blind Method, Doxorubicin, Electromagnetic Phenomena, Electrophysiology, Ethics Committees, Genotype, Glomerular Filtration Rate, Glucose, Hemoglobin A, Glycosylated, Health Personnel, Heart Arrest, Heart Failure, Hospitalization, Hypertension, Incidence, Interleukin-1beta, Interleukin-6, Medical Records, Myocardial Infarction, Oxidative Stress, Pacemaker, Artificial, Patient Safety, Pharmaceutical Preparations, Prediabetic State, Prognosis, Propanolamines, Prospective Studies, Public Health, Purinergic P2Y Receptor Antagonists, Registries, Risk Factors, Sample Size, Sodium-Glucose Transport Proteins, Standard of Care, Stents, Stroke, Stroke Volume, Sympathetic Nervous System, Syncope, Thrombosis, Ticlopidine, Troponin I, Ventricular Function, Left
< Back to Listings