Pulse of ACC
ACC Welcomes New Officers and Trustees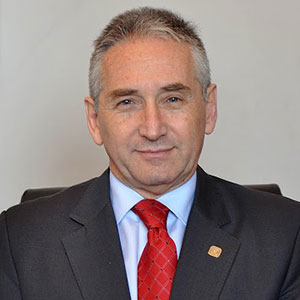 The ACC's Board of Trustees (BOT) named its new slate of officers and trustees following ACC.18 in Orlando, FL. During Convocation, C. Michael Valentine, MD, FACC, and Richard J. Kovacs, MD, FACC, were installed as the new president and vice president, respectively. Andrew P. Miller, MD, FACC, will serve as Board of Governors chair and ACC secretary, while Howard "Bo" Walpole, MD, MBA, FACC, assumes the role of treasurer. Daniel José Piñeiro, MD, FACC, and Edward T.A. Fry, MD, FACC, were also appointed to three-year terms on the BOT, and Akshay Khandelwal, MD, FACC, was appointed to a two-year term. Hadley Wilson, MD, FACC, was appointed to chair the College's Membership Committee. Read More >>>
Additionally, 20 individuals were approved to take leadership positions on ACC committees across the College and will be notified following ACC.18. These installments come as part of ACC's governance transformation, which culminates this year, and included a gradual reduction of the College's BOT from its original 31 members in 2015 to 13 in 2018. Congratulations to ACC's new leaders!
ACC Roundtable Explores the Emerging Field of Cardio-Oncology
With the field of cardio-oncology continuing to grow, the need for multi-disciplinary discussions around how best to prevent and treat cardiovascular disease in patients undergoing cancer treatment, as well in cancer survivors, is increasingly important. In an effort to facilitate such discussion, the ACC's recent Cardiovascular Function and Cancer Treatment Roundtable brought together a diverse group of stakeholders to identify challenges and opportunities to improve cardio-oncology care.
"The goal of this roundtable [was] to truly present the many different perspectives that we're all facing: the clinician perspective, the regulatory perspective of cardiovascular safety, the public health perspective, and most importantly, the patient perspective." — Ana Barac, MD, PhD, FACC
"The goal of this roundtable [was] to truly present the many different perspectives that we're all facing: the clinician perspective, the regulatory perspective of cardiovascular safety, the public health perspective, and most importantly, the patient perspective," said Ana Barac, MD, PhD, FACC, chair of the ACC's Cardio-Oncology Section and chair of the Roundtable. Read More >>>
Roundtable participants heard from experts and discussed topics ranging from left ventricular dysfunction related to cancer treatment to how to ensure robust data collection in clinical trials. They also engaged in discussion on the unique needs of cancer survivors, as well as how to identify heart failure risk(s) to guide prevention and treatment. "While the incidence of cancer is going up, the mortality of cancer is going down so patients are living longer and we must ensure they are living the best possible life, in terms of their health," said Lori Minasian, MD.
Vascular concerns related to cancer treatment, including the use of novel anticoagulants in treating venous thrombosis in cancer patients and the vascular risks in patients treated with tyrosine kinase inhibitors, were also addressed. "Cancer therapy associated with vascular complications, including thrombosis and hypertension are becoming increasingly common," said Gregory Piazza, MD, MS, FACC. "Ongoing knowledge gaps stand in the way of risk prediction for these complications and pathways for treatment and prevention."
Coming out of the Roundtable, participants noted the importance of harmonizing existing guidelines from multiple stakeholders to ensure consistency across core recommendations. Outcomes from the meeting will be used to identify additional opportunities for multi-stakeholder synergy and cross-collaboration.
CV Summit Teaches CV Business Best Practices, Leadership
ACC's Cardiovascular Summit, held Feb. 22 to 24 in Las Vegas, brought together leading experts from the entire cardiovascular care team to discuss and present best practices on operational excellence, cost efficiency, leadership training and workforce wellness during this time of changing health care delivery.
Sessions over the three-day meeting included deep-dives into understanding the Quality Payment Program; strategic leadership; service line maturation; managing conflicts; prior authorization; digital health and innovation; population health management; interoperability and electronic health record challenges; advanced payment models; and more. The ACC also hosted joint plenary sessions with the Heart Rhythm Society and the Society for Cardiovascular Angiography and Interventions. Read More >>>
Another key focus of this year's conference was workforce wellbeing — part of the expanded "Quadruple Aim" that also includes lower costs, improved outcomes and better quality. Several sessions addressed physician burnout, developing an optimal physician schedule and how to work harder and be happy. The ACC recently joined the National Academy of Medicine Action Collaborative in formally committing to promote clinician well-being and combat burnout. More than 130 organizations are part of this collaborative.
New to the Cardiovascular Summit for 2018 were posters examining best practices. Among the abstracts presented:
Corrie and iShare: Loaner Smartphones as an Effective Model for mHealth
The Heart Team: From Concept to Implementation
Implementation of an EMR-based cardiovascular discharge checklist to close gaps in care
Same Day Discharge Following Percutaneous Coronary Intervention
"The way we deliver care is changing rapidly," said Cardiovascular Summit Course Director Howard T. Walpole, MD, MBA, FACC. "ACC's Cardiovascular Summit is designed for the whole care team — clinician and administrator — our goal is for attendees to bring home business and leadership strategies and skills that can be used within their work environment and help them deliver even better care to patients."
In Memoriam: Arthur J. Moss, MD, FACC
World-renowned pioneer in electrophysiology and member of ACC, Arthur J. Moss, MD, FACC, passed away on Feb. 14, 2018 at his home in Brighton, NY. He was 86 years old. Moss' research and accomplishments saved hundreds of thousands of lives and improved the standard of care for thousands of individuals living with heart disease.
During a career spanning six decades, Moss made some of the most significant and long-lasting discoveries in the prevention of sudden cardiac death. He was a distinguished expert on common arrhythmias as well as rare heart rhythm disorders. In 1970, Moss began what he called the most rewarding part of his career: his quest to help individuals with Long QT syndrome (LQTS). He devised the first effective surgical treatment for LQTS and created the International Long QT Syndrome Registry in 1979, one of the first rare disease registries in the world. Read More >>>
Moss also led the pivotal MADIT trials, starting in the 1990s, which showed that the implantable cardioverter-defibrillator significantly reduces the risk of sudden death after a myocardial infarction. The MADIT-CRT trial, in 2009, found that cardiac resynchronization plus defibrillator therapy prevents the progression of heart failure in patients living with mild forms of the disease.
After he received an undergraduate degree from Yale University and his medical degree from Harvard Medical School, in 1966, Moss joined the faculty at the University of Rochester Medical Center in New York, where he was a professor and cardiologist until his death. He is credited with publishing more than 750 scientific papers, leading clinical trials, treating thousands of patients and teaching countless young students and physicians. His first paper published in the New England Journal of Medicine, in 1962, highlighted the first three published cases of cardiopulmonary resuscitation, which included external chest massage followed by external defibrillation.
Moss is survived by his wife, Joy; their children Deborah, Katherine and David; nine grandchildren; and two great-grandchildren.
New Endowment Will Support Future Clinician Educators
A new endowment from the Michael Wolk Heart Foundation will help ensure the ACC has a consistent pipeline of trained clinician educators into the future. The endowment, announced at ACC.18, will support and build upon the ACC's existing Emerging Faculty program.
"Michael Wolk, MD, MACC, through the Michael Wolk Foundation, has consistently supported the ACC Emerging Faculty program noting that good teachers make good clinicians," said former ACC President John Gordon Harold, MD, MACC. "Under the leadership of Rick Nishimura, MD, MACC, and Patrick O'Gara, MD, MACC, the Emerging Faculty program promotes the development of leadership and educator skills for early career clinicians." Read More >>>
Wolk, also an ACC past president, has generously supported the Emerging Faculty program since its inception more than 12 years ago. He, along with Nishimura and O'Gara, was a prime contributor to the original vision of the program which focuses on training clinicians to be effective faculty and leaders. To date, program "graduates" have gone on to serve as mentors and ACC leaders. In 2017, the ACC received nearly 100 applications for the highly-coveted 22-person program.
Along with the endowment, the ACC announced that the Emerging Faculty program will officially be referred to as the Rick Nishimura, MD, MACC, and Patrick T. O'Gara, MD, MACC, Emerging Faculty Leadership Academy going forward.
"Supporting the Emerging Faculty Scholars program and honoring Nishimura and O'Gara was an easy decision," said Wolk. "There is nothing more important than supporting the next generation of College leaders and educators!"
Clinical Topics: Anticoagulation Management, Arrhythmias and Clinical EP, Congenital Heart Disease and Pediatric Cardiology, Heart Failure and Cardiomyopathies, Invasive Cardiovascular Angiography and Intervention, Prevention, Vascular Medicine, Implantable Devices, Genetic Arrhythmic Conditions, SCD/Ventricular Arrhythmias, Atrial Fibrillation/Supraventricular Arrhythmias, Congenital Heart Disease, CHD and Pediatrics and Arrhythmias, CHD and Pediatrics and Imaging, CHD and Pediatrics and Interventions, CHD and Pediatrics and Prevention, CHD and Pediatrics and Quality Improvement, Acute Heart Failure, Interventions and Imaging, Interventions and Structural Heart Disease, Interventions and Vascular Medicine, Angiography, Nuclear Imaging, Hypertension, Stress
Keywords: ACC Publications, Cardiology Magazine, Angiography, Anticoagulants, Arrhythmias, Cardiac, Burnout, Professional, Cardiac Resynchronization Therapy, Cardiopulmonary Resuscitation, Cardiovascular Diseases, Death, Sudden, Cardiac, Defibrillators, Implantable, Electronic Health Records, Electrophysiology, Financial Management, Heart Failure, Hypertension, Incidence, Leadership, Long QT Syndrome, Mentors, Myocardial Infarction, Percutaneous Coronary Intervention, Protein-Tyrosine Kinases, Public Health, Rare Diseases, Registries, Schools, Medical, Standard of Care, Telemedicine, Thrombosis, Venous Thrombosis, Ventricular Dysfunction, Left
< Back to Listings