Feature Story | Leadership Academy Reflections: An Open Letter to My Mentors
Dear Drs. Douglas, Valentine, Shor and so many others,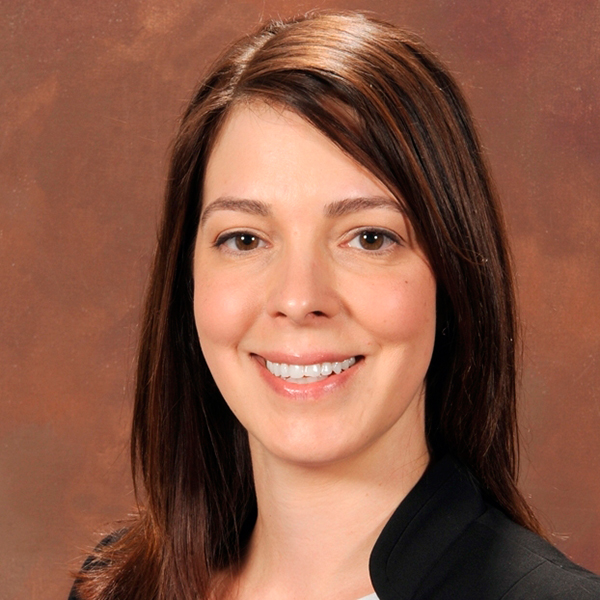 As I prepared to present my capstone project at ACC.18, I reflected a great deal over my leadership journey these past two years. I am certain my participation in Cohort II of ACC Leadership Academy has been a pivotal experience in my career and my life. Thank you for allowing me to share some of these reflections with you.
As a member of the first cohort of the ACC Emerging Advocates, I was eager for the opportunity to further develop my leadership knowledge and skill set through the College's Leadership Academy. Despite this, at the outset I did not fully imagine the ultimate impact of this program. Through the curriculum of the Leadership Academy, we received a comprehensive and interactive deep dive into many well-established topics in leadership science that we could immediately apply in our own work settings. The two years of in-person mini-intensives and distance learning has been engaging and illuminating — and it all culminated in the presentation of our capstone projects showcasing our specific achievements made possible through your support and guidance, coupled with our lessons learned and hard work.
The knowledge and skills we developed have equipped us for key leadership roles in our current health care revolution. This is especially important as we enter a time of widespread innovation during our transformation to — what I sincerely hope — is a high reliability health system of true value for all people.
The accomplishments and ongoing potential of the leaders in my peer group are extraordinary. I'm awe-inspired by the talent of this select group of ACC members. I am so appreciative of the relationships and resources I've gained through our time together. The future of health care is brighter because of them.
Over these two short years, so many doors have opened for me. The knowledge, skills and confidence I gained through Leadership Academy have accelerated the pace of my career development. When I started Leadership Academy, I was nearing the end of my fourth year in practice at a medium-sized academic health center. I was already the medical director for the cardiovascular intensive care unit and associate program director for the Medicine Residency Program.
In the interval, I've been elected to the Georgia ACC state council and I'm serving as a member of the annual Georgia ACC Chapter Meeting Program Committee. I've been appointed to the executive board of my local Richmond County Medical Society. At a national level, I'm serving on the ACC Health Affairs Committee and the ACC Political Action Committee (ACCPAC) Advisory Council.
My capstone project specifically focused on development of value transformation at my hospital, positioning me as a leader in this space and garnering critical support from senior administration. As a result, just a few short weeks ago, I became the new Associate Chief Medical Officer and first Chief Quality Officer for Augusta University Health System.
I sincerely thank you and other senior ACC leadership for your time, energy, mentorship and guidance.  So many of you, including our accomplished and supportive formal mentors, have proven through your time and effort that you're truly invested in us, the College and the future of health care. I also want to thank the incredible professionals on the ACC staff who are devoted to our mission and our members and who make this program possible. I've been truly privileged to participate in ACC Leadership Academy Cohort II. I think I speak for the rest of Cohort II when I say that we are just getting started.
Sincerely,
Pascha E. Schafer, MD, FACC
What is the ACC Leadership Academy?
Leadership Academy, which began in 2014, grows the College's leaders of tomorrow by providing leadership development to early career leaders today. The program addresses critical leadership skills needed in today's health care environment, enhances leadership experience within the ACC, and provides an opportunity to advance strategic priorities of the College in such a way that also grows leadership competency and development. Each future leader is paired with a current or former leader of the College who is their mentor, who helps guide them as each Leadership Academy member is charged with determining a capstone project that is meaningful to them and tackles a real-world problem, while also aligned with a strategic objective of the College.
What is the Emerging Advocates Program?
ACC's Emerging Advocates program is a 10-month program for ACC members, particularly Fellows in Training, Early Career Professionals and members of the Cardiovascular Team, to increase their knowledge of the College's advocacy efforts and lend a voice to improving cardiovascular care through health policy. Emerging Advocates learn directly from the College's advocacy leaders about high-level advocacy topics and issues specific to cardiology.
Keywords: ACC Publications, Cardiology Magazine, Physician Executives, Mentors, Leadership, Internship and Residency, Universities, Hand Deformities, Congenital, Craniofacial Abnormalities, Hearing Loss, Sensorineural, Intellectual Disability, Curriculum, Societies, Medical, Peer Group, Intensive Care Units, Cohort Studies
< Back to Listings