From the Cardiovascular Management Section | The Transition to Value – Mostly a Ripple, Will it Become a Wave?
You have probably heard the phrase "volume to value" a few hundred (if not a thousand) times. It has become such a common part of health care language that it is a wonder if we even stop to think about what it means anymore.
Discussions around shifting reimbursement models from fee-for-service (FFS) to value-based care have been going on for decades. However, the degree of value-centric thinking and reengineering of the delivery of care still varies widely; for every program trying to focus on tighter attainment of clinical standards, improved patient experience or lowering costs, there are just as many (if not more) focused on volume growth. This begs the question: will there be a significant movement toward value (i.e., "a wave"), or is the U.S. just beginning to pay for health care differently and the transition will move slowly (i.e., "a ripple")?
Defining Value
To make the argument that we are moving to greater value in health care, one needs to first accept that the meaning of "value," at least as it pertains to health care, is ambiguous. The perspective on value appears to depend on who you ask. For example, a recent survey of 5,031 patients, 687 physicians and 538 employers across the nation not surprisingly found that while most people think health care must deliver "value," it is not clear what that definition means, or how they would prioritize the components of cost, service and quality. For example, the survey showed that when asked to prioritize quality, cost or service as components of value:
88 percent of physicians ranked quality (defined as efficiency, effectiveness, safety and outcomes) as the top priority, compared to 62 percent of patients and 20 percent of employers.
43 percent of employers ranked customer satisfaction or service as a top priority of value, compared to 12 percent of patients and 7 percent of physicians.
37 percent of employers said cost was a top component of value, followed by 26 percent of patients and only 5 percent of physicians.
In addition to defining "value," demonstrating evidence-based, high-value health care also remains one of the foremost challenges in health care today. Despite increasing scrutiny of the real-world effectiveness, safety and costs of medical care, we have not conclusively deepened our understanding of high-quality and high-value care, nor can we quantify it. The reality is that avoiding over treatment and over diagnosis are often easier said than done, and the hundreds of health care performance metrics being collected and reported on today do not point toward a clear and consistent record of continuous improvement, at least not across the U.S. health industry.
Are there pockets of increasing value? Yes. However, the overwhelming evidence is that the U.S. health care system is not innovating and spreading improvements on a widespread enough basis to say that it is moving to better health care value as a whole.
Are Value-Based Payment Models Becoming the Norm?
Payers have been touting that the volume-to-value movement is imminent for some time now. A 2017 article in Forbes, noted that:
UnitedHealth Group spends $52 of its $115 billion "in total medical spend" through value-based care.
Over 45 percent of Aetna's medical spend is currently running through some form of value-based care model.
Anthem, which operates Blue Cross Blue Shield plans in 14 states, says it has 43 percent of payments tied to shared savings programs.
The Centers for Medicare and Medicaid Services (CMS) has been the most active in developing and experimenting with value-based payment models, including accountable care organizations (ACOs), Medicare Shared Savings Program (MSSP), Next Generation ACO Model, etc. The MSSP is expected to have 561 ACOs participating in 2018, including 124 new entrants into the program, covering a total of 10.5 million assigned beneficiaries. CMS' new bundled payment model — Bundled Payment for Care Improvement Advanced — is a voluntary program covering 32 clinical episodes that launched this year.
These facts would suggest that we may be nearing a tipping point where volume is truly being dethroned by value as organizations move down a continuum toward value-based reimbursement. However, health systems and especially physicians, continue to express a curious apprehension about reimbursement moving away from FFS, as many claim it has not become much of a reality for them.
The Current Reality
Data suggest that adoption of value-based reimbursement models is still in its infancy. As such, there are three things to pay attention to. First, whether you are an independent physician in an ACO or an employed physician whose health system is in one of the Medicare APMs, odds are you are still being paid on some derivative of FFS, with a high likelihood that work relative value units still drive most (if not all) of your individual compensation. This is because many organizations have not yet determined how to successfully align meaningful physician compensation with organizational reimbursement.
Second, despite their claims of having nearly 50 percent of their reimbursements in value-based models, commercial payers have been slow to move beyond FFS and are more prone to offer upside-only bonus incentive models vs. more aggressive models, such as bundled payments or full or partial capitation that expose hospitals, and especially physicians, to real downside risk.
Third, the variety of value-based payment models are thus far not delivering financial rewards to the participating organizations. Some providers are investing in infrastructure to be ready for value-based care delivery models, but the large payoffs on any significant scale have not come yet to justify it in most instances. New technologies to improve care and patient access, such as telemedicine, cost money. Hospitals and health systems are also buying primary care and specialty medical groups, and refocusing their processes and protocols so they are not creating narrow networks. These are huge expenses that will continue to drain health system resources. Achieving real value under value-based models remains elusive for many that struggle to manage chronic patient populations and transitions into, and from, post-acute environments.
Reimbursement shifts are taking longer than expected and the initial investment in value-based infrastructure, combined with a reduction in revenues from removing unnecessary procedures and images, are having a detrimental effect on profits. With that in mind, it's possible that value-based reimbursement models are not yet proving to be an attractive replacement for FFS, at least when it comes to the bottom line. If that's the case, it's easy to see why some organizations may not be moving quickly away from their historical FFS environment.
It becomes imperative that each organization reach their own consensus on the definition of value, where the market is heading, what position they want or need to be in their market and the most critical goals and strategies needed to fulfill the definition of a high-value performer. Focusing on these is the best chance to move further along on the volume-to-value continuum and doing so at the right place.
---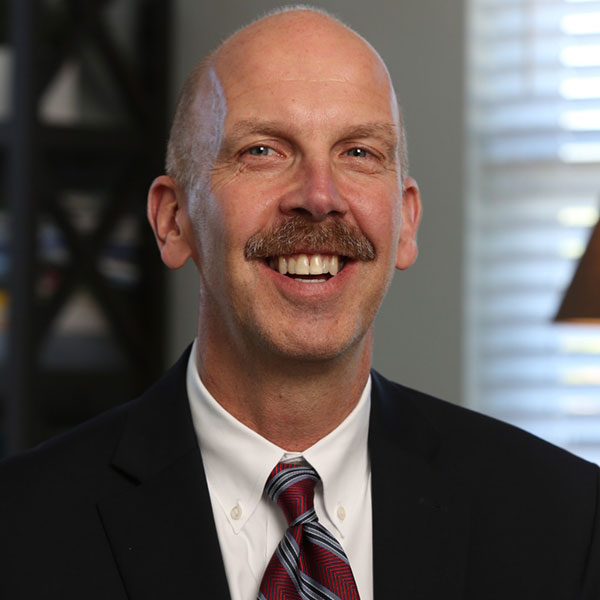 This is an excerpt of a longer article authored by Larry Sobal, MBA, MHA, CMPE, vice president of service lines at Ascension Wisconsin. Click here to read the complete online version.
Clinical Topics: Acute Coronary Syndromes, Anticoagulation Management, Arrhythmias and Clinical EP, Heart Failure and Cardiomyopathies, Invasive Cardiovascular Angiography and Intervention, Noninvasive Imaging, Prevention, Atherosclerotic Disease (CAD/PAD), Anticoagulation Management and ACS, Anticoagulation Management and Atrial Fibrillation, Implantable Devices, SCD/Ventricular Arrhythmias, Atrial Fibrillation/Supraventricular Arrhythmias, Acute Heart Failure, Interventions and ACS, Interventions and Coronary Artery Disease, Interventions and Imaging, Angiography, Nuclear Imaging
Keywords: ACC Publications, Cardiology Magazine, Accountable Care Organizations, Acute Coronary Syndrome, Anticoagulants, Aspirin, Atherosclerosis, Atrial Appendage, Atrial Fibrillation, Awards and Prizes, Blue Cross Blue Shield Insurance Plans, Centers for Medicare and Medicaid Services (U.S.), Comorbidity, Consensus, Constriction, Pathologic, Coronary Angiography, Coronary Artery Disease, Decision Making, Dissent and Disputes, Emergency Service, Hospital, Fee-for-Service Plans, Health Resources, Healthy Volunteers, Heart Arrest, Heart Failure, Longitudinal Studies, Medicaid, Medicare, Medication Adherence, Myocardial Ischemia, Myocardial Infarction, Outcome Assessment (Health Care), Patient Care Team, Patient Readmission, Patient Safety, Personal Satisfaction, Pharmacists, Physician-Patient Relations, Phlebotomy, Physicians, Pneumothorax, Prevalence, Primary Health Care, Problem Solving, Purines, Pyrazoles, Renal Dialysis, Research Personnel, Secondary Prevention, Shock, Cardiogenic, Specialization, Stroke Volume, Telemedicine, Thrombosis, Traction, Unnecessary Procedures, Vasodilator Agents, Voluntary Programs, Warfarin, ACC18, ACC Annual Scientific Session
< Back to Listings