Andrew M. Kates, MD, FACC: Taking the Helm of ACC.19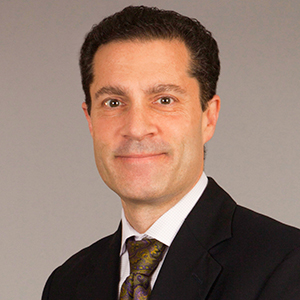 Andrew M. Kates, MD, FACC
Pamela Bowe Morris, MD, FACC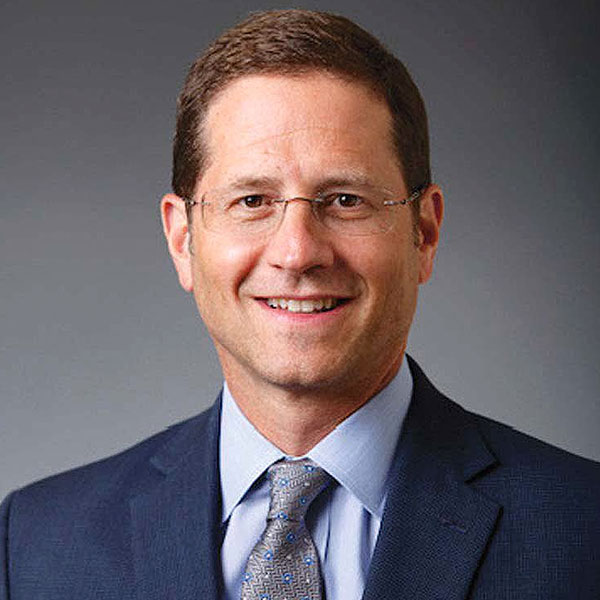 Jeffrey T. Kuvin, MD, FACC
John P. Erwin III, MD, FACC
Douglas L. Mann, MD, FACC
Chittur A. Sivaram, MBBS, FACC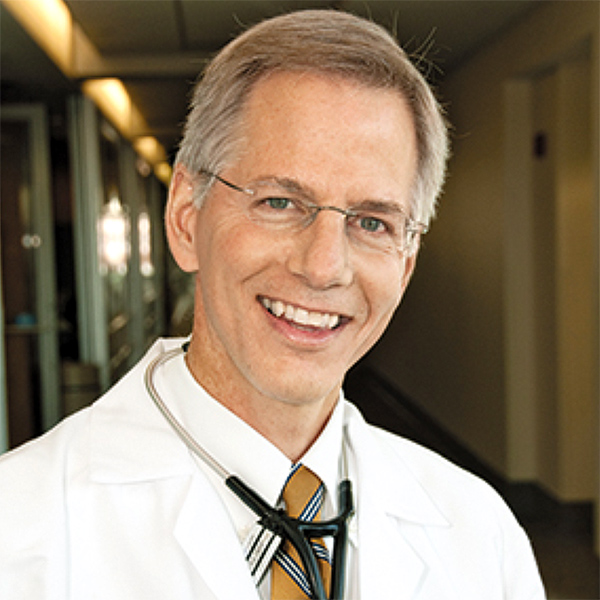 Alan C. Braverman, MD, FACC
William "Griff" Bowen, MD, FACC
"ACC.19 is a community event," explains Andrew M. Kates, MD, FACC, chair of ACC's Annual Scientific Session. The global goal of transforming cardiovascular care and improving heart health energizes and propels the cardiovascular community to come together for the science, education and networking. "And at the very heart of this community is our patients," Kates adds.
Kates is professor of medicine at Washington University in St. Louis, where he serves as the Cardiology Fellowship Program Director. This year marks his move from vice chair to chair, a post he will hold through ACC.20. Pamela Bowe Morris, MD, FACC, is vice chair for ACC.19 and ACC.20, and will serve as chair for ACC.21 and ACC.22.
This continuity in leadership has paid dividends, attests Kates, noting the steadily improving scores on attendee satisfaction surveys. Quality improvement for meetings and education, one could say. "Our commitment to connecting professionals, science and ultimately patients remains the same," says Kates, with the program committee focused on engaging learners to deliver actionable knowledge.
Through nearly a dozen years of volunteering in the education enterprise at ACC, his bona fides in education and live meetings are deep and rich. Recently the lead author of an article on the impact of live scientific meetings, he believes they'll continue to be an important element of the lifelong learning toolbox.
"To engage and interact with colleagues, discuss late-breaking science in real time, learn in a myriad [of] educational formats from internationally recognized content experts, and inspire cardiovascular specialists throughout the span of their career," are just some of the reasons they'll remain important, according to the paper.
Kates first became involved with the ACC through the Emerging Faculty Program, when he was a member of the inaugural cohort in 2005. Another member of that cohort, Jeffrey T. Kuvin, MD, FACC, became a friend and both became devoted to education and fellowship training through the ACC. Kates served on ACC's In-Training Examination committee, chaired by Kuvin at the time. Fast forward a few years and the duo served as chair and vice chair of ACC.17 and ACC.18.
Before becoming vice chair of ACC's Annual Scientific Session, his service to education grew through his work as chair of the Core Curriculum sessions for ACC.15 and ACC.16, along with John P. Erwin III, MD, FACC, and as co-director of the "Best of ACC" live course.
Kates was also chair of the education work group on the ACC Academic Cardiology Council. At the state level, Kates helped develop Missouri's Annual Update in Cardiovascular Disease, now in its 11th year. He also served on the Board of Governors from 2016-2019 as president of ACC's Missouri Chapter.
Kates credits Douglas L. Mann, MD, FACC, editor-in-chief of JACC: Basic to Translational Science, and Kates' division chief for mentoring him in his role as program director, and adds that Chittur A. Sivaram, MBBS, FACC, has supplied insight into running a fellowship program and understanding the bigger picture as it applies to trainees.
Clinically, Alan C. Braverman, MD, FACC, has also served as a mentor and role model, and he also looks to Kuvin as a role model. "He has taught me how good ideas become great ideas when you can work with others to develop them," he says. He also credits William "Griff" Bowen, MD, FACC, former Chapter Governor from Missouri, for his involvement at the state level.
Kates will carry the lessons from these mentors with him throughout his role as chair of Annual Scientific Session.
"Serving as chair has given me a deep appreciation for the unique talents of so many members and how fortunate we are that they are contributing to creating the program," says Kates. "I also have a renewed appreciation of the time and effort given by so many around the world who submit science, all of which ultimately contributes to our education and to improving patient care."
A longer version of this article is available at ACC.org/Cardiology.
Keywords: ACC Publications, ACC Scientific Session Newspaper, ACC Annual Scientific Session, ACC19, Mentors, Fellowships and Scholarships, Universities, Leadership, Personal Satisfaction, Specialization, Quality Improvement, Goals, Faculty, Training Support, Learning, Cardiovascular Diseases, Curriculum, Patient Care, Cohort Studies
< Back to Listings