In Memoriam: William L. Winters Jr., MD, MACC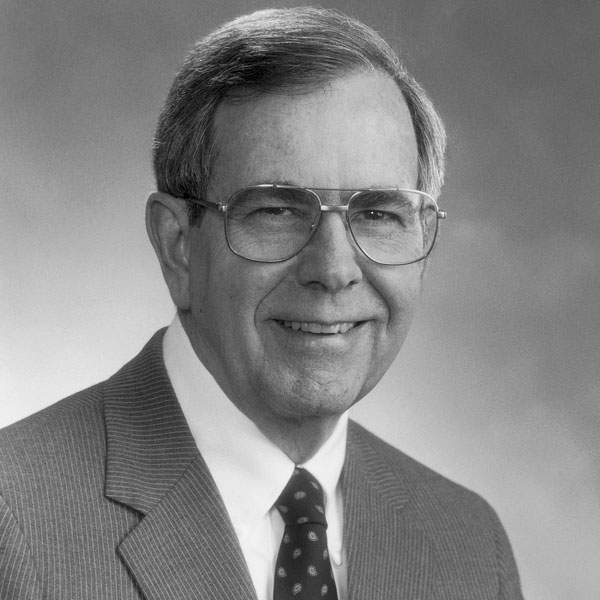 William L. Winters Jr., MD, MACC, a long-recognized leader in cardiology and a revered educator and mentor, passed away on March 13. Winters served as ACC president from 1990-1991.
Winters attended Princeton University and graduated from Northwestern Medical School (now the Feinberg School of Medicine) in Chicago, IL, in 1953. He completed his residency and fellowship at Temple University Medical School in Philadelphia, PA, where he went on to serve as director of the Clinical Cardiovascular Research Center, General Medical Clinical Research Center, and director of the Coronary Care Unit, before moving to Houston in 1968.
In Houston, Winters was clinical professor of medicine at Baylor College of Medicine and in private practice at Houston Cardiovascular Associates until 1994 when he joined the Baylor faculty full-time as professor of medicine. At Baylor, Winters served as chief of the Section of International Medicine in the Department of Medicine from 1998 to 2004 and was elected deputy chair of the Department of Medicine from 1995 to 1997.
"Bill was a close friend, mentor, a role model of the caring clinician educator; a gentle giant in cardiology and life," says ACC Past President William A. Zoghbi, MD, MACC, who worked with Winters for 35 years. "He will be missed dearly."
Among his greatest professional accomplishments, Winters established the first echocardiography laboratory in the southwest U.S. in 1969. He also played a critical role in introducing coronary angioplasty in 1980 to Houston Methodist Hospital. In addition, Winters served as president and founder of the Houston Cardiology Society and was long-time medical editor of the Methodist DeBakey Cardiovascular Journal. He published more than 120 articles, book chapters, and abstracts. His 2014 book – Houston Hearts: A History of Cardiovascular Surgery and Medicine and The Methodist DeBakey Heart & Vascular Center at Houston Methodist Hospital – chronicles the cardiovascular innovations in Houston that helped to change the profession worldwide.
Winters lived by what he called "the four rules of the road": 1) A good attitude; 2) Be the best you can be; 3) Have learning experiences every day, especially learning from mistakes; and 4) live your faith, whatever that may be. He retired in 2016 and served as emeritus professor of cardiology and Houston Methodist Hospital.
"Bill has left an incredible cardiovascular legacy for the Houston community but also nationally through his ACC leadership," says ACC Past President Ralph G. Brindis, MD, MPH, MACC. "I found him inquisitive, humble and incredibly engaged in all aspects of cardiology continuing throughout his retirement years."
"Bill will be remembered by generations of cardiovascular fellows and medical residents he mentored in Houston," says ACC Past President John Gordon Harold, MD, MACC. "He personally inspired my path to leadership and numerous other physicians who went on to leadership roles in ACC. He will be remembered for his lifelong contributions to the ACC in support of our mission to transform cardiovascular care and improve heart health."
"Bill succeeded me as president of the ACC, so I got to know him very well," says ACC Past President C. Richard Conti, MD, MACC. "I had tremendous respect and admiration for him as he continued to work and remained active at Methodist and the ACC despite his aging. He will be missed by his many friends. His wisdom about cardiology will not be forgotten."
"It brings back such wonderful memories to read about all of the things that Bill brought to ACC and the world as a whole," said ACC Past President David Holmes Jr., MD, MACC. "He was a man of wonderful values which he encouraged other people to develop on their own. My visits with him at ACC meetings were always wonderful and left me with the need to try to always do better, not only as a physician, but as a person. He will be missed sorely."
Keywords: Coronary Care Units, Leadership, Cardiology, Private Practice, Echocardiography, Angioplasty
< Back to Listings