ACC.20/WCC Consumer Research Explores CVD in Women, AFib and Cancer, Music Therapy, and More
Several studies exploring cardiovascular disease in women, lifestyle behaviors, atrial fibrillation (AFib) and cancer, music therapy and social determinants of health will be presented during ACC.20/WCC.
CVD in Women
Priya Mehta, MD, et al., found that giving birth to a baby under 5.5 pounds may be an independent risk factor for developing changes in heart function that can lead to heart failure. "There is emerging evidence that what happens during pregnancy may be a window into a woman's future cardiovascular health," said Mehta. In another study, Cecil Rambarat, MD, et al., found that nearly half of a cohort of female athletes at two U.S. universities were found to have higher than normal blood pressure (BP) levels. Researchers found that 47% of the 329 female athletes studied had BP exceeding normal levels, a proportion far higher than the 5-10% that would be expected in a general population of college-age women.
Meanwhile, a separate study found that women with coronary artery disease (CAD) may have significantly more chest pain caused by plaque build-up, yet less extensive disease vs. men. Harmony R. Reynolds, MD, FACC, et al., found that women in the study had 38% higher odds of having more chest pain than men, even after considering other factors such as age, race, stress test findings, medication use, smoking, diabetes, high blood pressure, prior MI, kidney function and overall heart function.
Finally, Ramin Ebrahimi, MD, et al., found that women with post-traumatic stress disorder (PTSD) may have a 20% increased risk of having ischemic heart disease than those without PTSD. "The association we found was incredibly strong," said Ebrahimi. "We have a rising number of women veterans, and a large proportion of them – nearly 1 in 5 – have PTSD. These women are at high risk for heart disease, what's more, they appear to be getting it at a younger age – even in their 40s. This is not something we can ignore."
Lifestyle Behaviors and CVD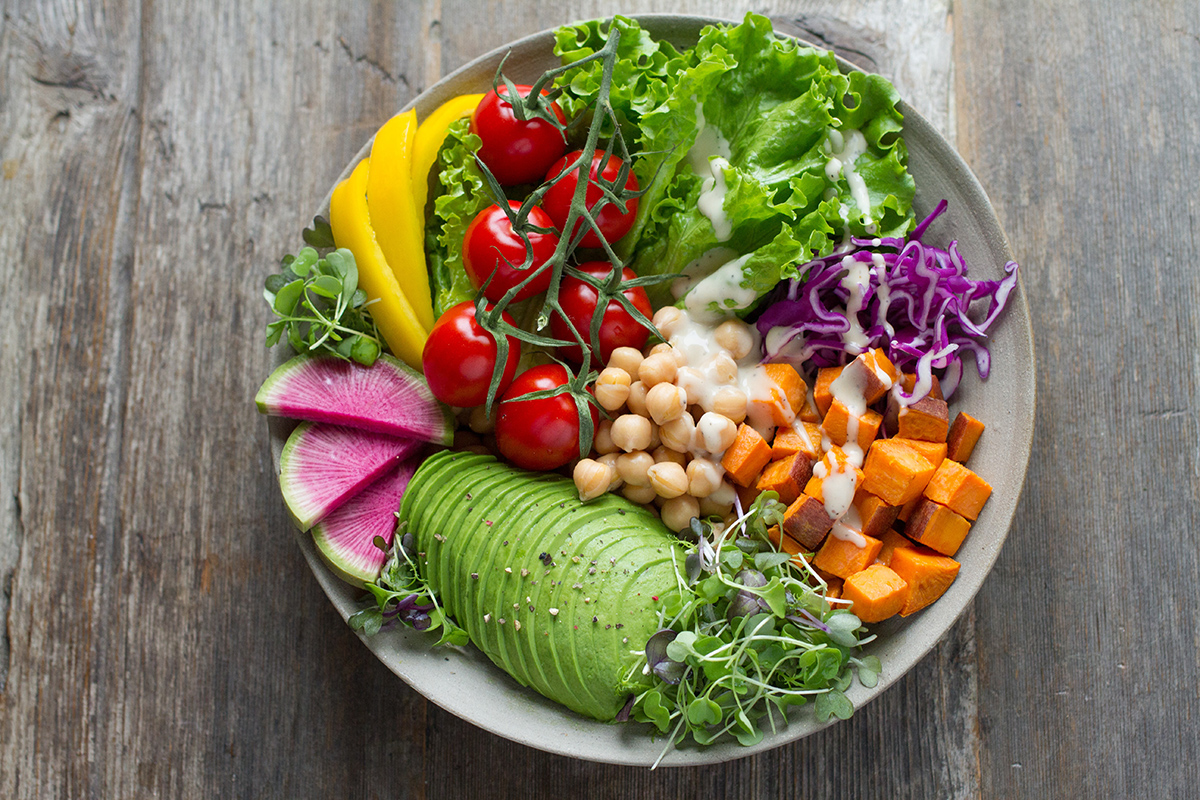 Demosthenes Panagiotakos, PhD, et al., found that people following a plant-based diet who frequently consumed less-healthful foods like sweets, refined grains and juice showed no heart health benefit compared with those who did not eat a plant-based diet. "Based on these results, it seems that simply following a plant-based or vegetarian diet is not enough to reduce cardiovascular disease risk," said Panagiotakos.
In another study on lifestyle behavior, Evangelos Oikonomou, MD, et al., found that even after accounting for other known risk factors for CVD or stroke, people who slept less than six hours or more than eight hours a night had significantly greater odds of having plaque buildup in the wall of their carotid arteries – ­­54% and 39%, respectively – compared with those who got seven or eight hours of sleep. The authors note that their study adds to mounting evidence that sleep patterns, similar to diet and exercise, may play a defining role in someone's cardiovascular risk.
In a survey of more than 930,000 U.S. adults, Mahmoud Al Rifai, MD, MPH, et al., found nearly 29,000 people identified as current e-cigarette users, which translated to about 10.8 million U.S. adults. The proportion of survey respondents reporting current e-cigarette use rose from 4.3 percent in 2016 to 4.8 percent in 2018. "Because e-cigarettes have only been around for a decade, many large cohort studies have only just recently started incorporating e-cigarette information into their questionnaires. Yet, the cumulative effects of e-cigarettes may take years to develop, especially in the context of cardiovascular disease," said Al Rifai. "It's something that we need to keep a very close eye on."
Two other smaller studies bolster emerging evidence for potential links between e-cigarette use and cardiovascular disease. Holly Middlekauff, MD, FACC, et al., found that using e-cigarettes led to many of the same characteristics as tobacco smoke at the cellular level, with both e-cigarette users and tobacco users showing significantly more evidence of harmful oxidative stress than nonsmokers.
AFib and Cancer
Muhammad Khan, MD, et al., found that people with a history of cancer have an over two-fold risk of developing AFib vs. the general population. In particular, people who had prostate cancer had the highest burden of AFib, followed by those with colon, lung and breast cancers. "When we looked at everyone with some form of AFib, those with certain types of cancer were more likely to have heart rhythm abnormalities, and this trend persisted even after accounting for other cardiovascular risk factors and disease," said Khan.
Music Therapy
Patients who suffered episodes of chest pain soon after myocardial infarction had significantly lower levels of anxiety and pain if they listened to music for 30 minutes a day. Predrag Mitrovic, MD, PhD, FACC, et al., suggest music, combined with standard therapies such as medications, could be a simple, accessible measure that patients can do at home to potentially reduce these symptoms and prevent subsequent cardiovascular events.
Social Determinants of Health
Tarang Parekh, MBBS, et al., found several social factors to be independently associated with an increased risk of cardiovascular disease after adjusting for demographic factors, socioeconomic factors and known cardiovascular disease risk factors. Food and housing insecurity increased the odds of cardiovascular disease by more than 50%, while health care access hardship increased the odds by 47%. People with a high degree of financial insecurity were more than twice as likely to have cardiovascular disease as those who considered themselves financially secure.
In a separate study on social determinants of health, Gmerice Hammond, MD, et al., found that current risk prediction models, which do not incorporate details about income, education level, housing status or food insecurity, likely underestimate the cardiovascular risk faced by patients in minority groups and those with low income. Because doctors use risk scores to guide treatment decisions, researchers said this shortcoming could contribute to health disparities.
Clinical Topics: Acute Coronary Syndromes, Anticoagulation Management, Arrhythmias and Clinical EP, Cardiac Surgery, Congenital Heart Disease and Pediatric Cardiology, Diabetes and Cardiometabolic Disease, Dyslipidemia, Geriatric Cardiology, Heart Failure and Cardiomyopathies, Invasive Cardiovascular Angiography and Intervention, Noninvasive Imaging, Pericardial Disease, Prevention, Pulmonary Hypertension and Venous Thromboembolism, Sports and Exercise Cardiology, Stable Ischemic Heart Disease, Valvular Heart Disease, Vascular Medicine, Anticoagulation Management and ACS, Implantable Devices, SCD/Ventricular Arrhythmias, Atrial Fibrillation/Supraventricular Arrhythmias, Cardiac Surgery and Arrhythmias, Cardiac Surgery and CHD and Pediatrics, Cardiac Surgery and Heart Failure, Cardiac Surgery and SIHD, Cardiac Surgery and VHD, Congenital Heart Disease, CHD and Pediatrics and Arrhythmias, CHD and Pediatrics and Imaging, CHD and Pediatrics and Interventions, CHD and Pediatrics and Prevention, Acute Heart Failure, Pulmonary Hypertension, Interventions and ACS, Interventions and Imaging, Interventions and Structural Heart Disease, Interventions and Vascular Medicine, Angiography, Nuclear Imaging, Hypertension, Sleep Apnea, Sports and Exercise and Congenital Heart Disease and Pediatric Cardiology, Sports and Exercise and ECG and Stress Testing, Sports and Exercise and Imaging, Chronic Angina
Keywords: acc20, Acute Coronary Syndrome, Anticoagulants, Arrhythmias, Cardiac, Cardiac Surgical Procedures, Metabolic Syndrome, Angina, Stable, Heart Defects, Congenital, Dyslipidemias, Geriatrics, Heart Failure, Angiography, Diagnostic Imaging, Pericarditis, Secondary Prevention, Hypertension, Pulmonary, Sleep Apnea Syndromes, Sports, Angina, Stable, Exercise Test, Heart Valve Diseases, Aneurysm
< Back to Listings