ACC.21 Opening Showcase Session Remarks: Athena Poppas, MD, MACC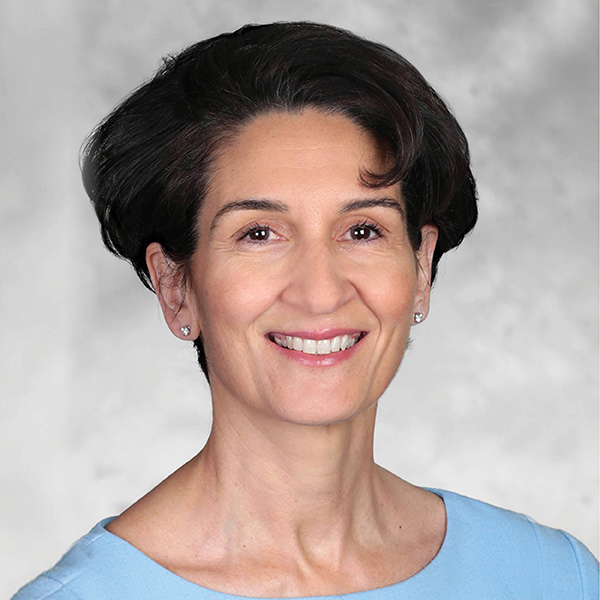 Although this has been a year marred by so much loss, and struggle and uncertainty, it has also been a year of hope, of strength, of resilience and adaptability and a year of courage. Thank you again to each and every one of you for all that you do for your patients, the profession and the College.
The commitment, compassion and innovation of our cardiovascular members and ACC staff is inspirational. This is leading and responding in real time. This is shifting from expectations to reality. This is balancing the work of today with the goals of tomorrow. This, you, are the power of the ACC global cardiovascular community.
The ACC is balancing the work of today with the goals of tomorrow. Two years ago, the College embarked on an ambitious Strategic Plan that was designed to build on our past success, our current strengths and to meet whatever challenges and opportunities may arise in the future.
Our Strategic Plan is centered around four broad strategic goals: 1) to increase our relevance as the cardiovascular professional home; 2) to generate and deliver actionable knowledge; 3) to advance quality, equity and value of cardiovascular care; and 4) to ensure organizational growth and sustainability.
Such are the best laid plans of men – and women. The past year has posed great challenges to this vision of ACC's future. However, as I stand before you (virtually) today, I am proud to say that we have pivoted but still continue to deliver – on each of our goals
Our COVID-19 Hub was built in days and sustained throughout the year through collective, concerted efforts of our BOG, AIG, Sections and many more. Led by Thomas M. Maddox, MD, MSc, FACC, and the SQC team, they collected, reviewed and posted information with a 24-48 hour turnaround, which was so critical during those early months with so much unknown before us. This is your ACC leading and responding in real time.
Today, the COVID-19 Hub continues to be accessed by millions of physicians, team members and patients. It is the trusted source for the latest clinical recommendations, expert commentary, patient resources, and well-being tools
We have not done this alone. We cannot do this alone. We have worked with our partner cardiovascular societies in the U.S. and abroad to break down barriers and work collaboratively irrespective of borders, cost centers or time zones.
We researched and wrote guidance more quickly, we collaborated more effectively, and we disseminated knowledge more freely. The pandemic brought us closer together as we were fighting a new enemy. And this must continue, as our common enemy is heart disease … and our common goal is healthy life for all.
Refocusing on cardiovascular disease, the ACC remains a home for clinicians, scientists and governmental agencies to come together to advance research, education, advocacy and innovation. This is ACC shifting from expectations to reality.
Telehealth became crucial for our patients during the past year. Our innovation program gave us options to provide new platforms such as Heartbeat Health. Our Advocacy team was instrumental in creating and securing health policy solutions and funding. Via webinars, such as today, the ACC was able to continue to convene summits on key topics from the future of clinical research, to health equity, to value-based care. During this pandemic, we have demonstrated the importance of community and collaboration.
Generating and delivering actionable knowledge continues to be the cornerstone of ACC's Mission and key goal of our Strategic Plan. COVID-19 accelerated our digital transformation. With the quick pivot last March, to the first-ever all virtual ACC.20 Scientific Session, we connected with over 60,000 cardiovascular professionals!
Our virtual educational offerings continue to adapt and evolve to meet the needs of clinicians who isolated fighting COVID-19 and heart disease. The social networking events to connect, the live discussion around diversity, equity and inclusion, and on demand educational programming have shown our commitment and adaptability. This is ACC leading and responding in real time.
We also have further honed our digital products to meet educational needs. We built the Collaborative Maintenance Pathways to offer cardiologists more choices for greater relevance and convenience to better meet ABIM's requirements. The ACC responded to our members demands to have regular updates in content and assessments, creating true choice beyond the 10-year, in-person exam. This is ACC balancing the work of today with the goals of tomorrow.
At the core of our educational mission are our clinical guidelines. With our partners at the American Heart Association (AHA), we have modernized our clinical guideline process, delivery and feel. Our newest Hypertrophic Cardiomyopathy and the Valvular Heart Disease guidelines are the first to reflect these efforts. Our new, optimized guidelines are more relevant, timely and actionable. Implementation tools with, decision pathways, apps and QI projects are the next generation of extending real-world guidelines.
Advancing the quality, equity and the value of care is our third strategic pillar. The NCDR has been the trusted, source for benchmarking evidence and quality metrics. While NCDR has achieved this mission for over 20 years, the rapid evolution of health care and technology requires more nimble and responsive refinements to maintain and expand upon this public good.
To build the next 20 years of NCDR our ACC team is: reducing the burden of data collection via innovation pilots and novel data sources; supporting regional, national, and international quality improvement projects; collaborating with Advocacy and MedAxiom towards population health management.
We are balancing the work of today with the goals of tomorrow. We are translating science into action with NCDR and with new quality initiatives such as the TRANSFORM project, the NCD Academy and the Global Heart Attack Treatment Initiative (GHATI). This last initiative represents an impressive collaboration between registries and our international chapters. GHATI's one-year results are being presented here on Monday as part of the Featured Clinical Research Session.
Yet, these quality and outcomes data have laid bare the racial and socioeconomic disparities which persist in our society and in our health care. We must address the underlying issues of systemic racism, and we must increase our commitment to diversity, equity, inclusion and belonging.
The College must lead in advancing equity and ensuring the value of cardiovascular care for all. Last spring, we stood with our partners, the Association of Black Cardiologists and AHA, to denounce racism and violence faced by our Black communities in the U.S. We broaden our clinical trialist leadership training to focus on historically underrepresented groups. We expanded our implicit bias training via virtual formats. We committed to a consensus conference report with AHA around professionalism with a laser eye on diversity, equity and inclusion. We launched a Health Equity Task Force to imbed awareness and tangible efforts at closing the gap in health disparities.
In the months and years ahead, we must stay committed to help cardiovascular professionals and patients overcome challenges posed by histories of social, racial, and economic inequality. COVID-19 has only served to underscore these persistent disparities. We must lead. This is the power of the ACC global community.
Our successful, philanthropic Campaign for the Future in 2020 is already helping lay the groundwork for this vital work. We have committed funding to support vital programs aimed at fostering diversity in clinical trial research, at developing young cardiovascular leaders globally; and tangibly advancing heart health in underserved communities in the U.S. and abroad.
Looking ahead, we must leverage our collective strengths to define our profession in the post-pandemic world. We must nurture and support the next generation of academic and clinical leaders.
Where do each of you fit in this plan? In short, the answer is everywhere. The ACC exists because of its members. While we may work in different environments, live in different places, and speak different languages, our commitment to our patients is the essence of what we do and is transcendent. We help and we heal. This past year made it abundantly clear that the world is flat. We are all part of one global community.
To realize our ACC Vision to optimize cardiovascular care and outcomes, we must do this work together. Let's start now and shape a future that is even brighter than we had dared to hope.
Clinical Topics: COVID-19 Hub, Heart Failure and Cardiomyopathies, Valvular Heart Disease
Keywords: ACC Annual Scientific Session, ACC21, Quality Improvement, COVID-19, Telemedicine, Heart Valve Diseases, Myocardial Infarction, Cardiomyopathy, Hypertrophic, Health Policy
< Back to Listings