Over 2,000 NCDR and ACC Accredited Hospitals Featured in 2024 USNWR 'Best Hospitals'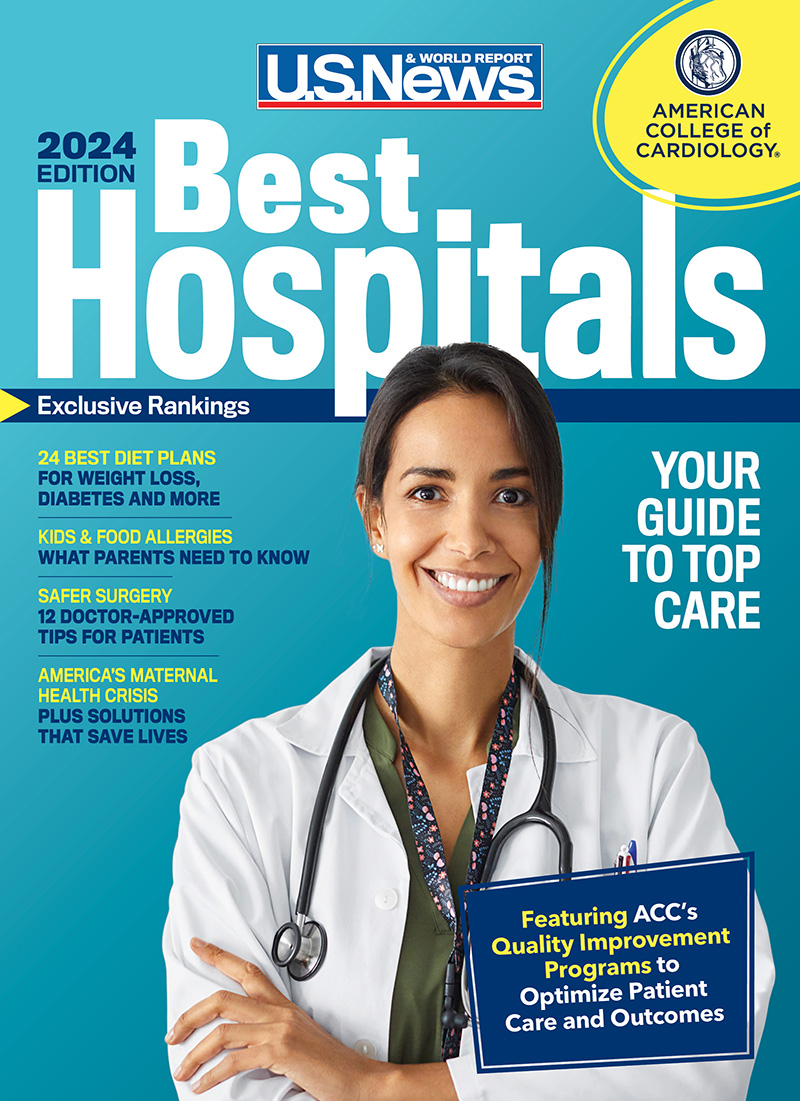 The more than 2,000 hospitals and facilities participating in NCDR registries or that have received an accreditation or certification from ACC Accreditation Services are recognized by the ACC in the 2024 U.S. News and World Report (USNWR) "Best Hospitals" guidebook, released Sept. 13.
As the global professional home for the entire cardiovascular care team, the ACC is committed to supporting patients, caregivers and health care professionals by ensuring the highest-quality care is delivered to every patient, every time. Patients and caregivers can trust that the hospitals, health systems and centers participating in NCDR and ACC Accreditation Services are dedicated to delivering the best cardiovascular care and continuously improving care processes and patient outcomes for the benefit of the communities they serve.
View the full list of institutions participating in NCDR and ACC Accreditation Services.
Clinical Topics: Cardiovascular Care Team
Keywords: National Cardiovascular Data Registries, ACC Accreditation, Caregivers, Trust, Accreditation, Accreditation Services, Certification, Registries, Quality Improvement
< Back to Listings