Feature | New Science From ESC Congress 2023 Impacting Interventional Cardiology
The increased focus in recent years on optimizing coronary imaging for patients undergoing coronary intervention was on full display. A focused Hotline Session featured results from three new trials looking at optical coherence tomography (OCT)-guided PCI, as well as findings from a meta-analysis comparing OCT vs. intravasular ultrasound (IVUS) vs. angiography guidance.
In the ILUMIEN IV trial, 2,487 patients at 80 sites in 18 countries were randomized to OCT-guided PCI (n=1,233) or angiography-guided PCI (n=1,254). All patients had medication-treated diabetes and/or complex lesions. According to study author Ziad Ali, MD, of St. Francis Hospital in Roslyn, NY, overall findings showed that OCT-guided PCI led to a larger minimum stent area, enhanced the safety of the PCI procedure and resulted in a nearly two-thirds reduction in stent thrombosis over the two-year follow-up.
However, he said, OCT guidance "did not reduce the two-year rate of target vessel failure (TVF) compared with angiography-guided PCI because of a low and nearly identical rate of target vessel revascularization (TVR) in the OCT-guided and angiography-guided PCI arms." The study was simultaneously published in the New England Journal of Medicine (NEJM).
The OCTOBER trial found routine use of OCT-guided PCI reduced adverse cardiac events in technically challenging patients with bifurcation lesions compared with angiography-guided PCI and optional use of IVUS in left main bifurcations. The trial, simultaneously published in NEJM, included 1,201 patients from 38 heart centers across 13 European countries allocated to OCT-guided PCI or angiography-guided PCI. The primary endpoint of MACE after two years occurred in 10.1% and 14.1% of the OCT-guided PCI group vs. the angiography-guided PCI group.
Researchers observed no apparent differences in procedural safety, but noted the volume of contrast and the procedure time were increased with OCT-guided PCI vs. angiography-guided PCI. "The results suggest that routine use of structured OCT guidance during PCI of complex bifurcation lesions should be considered to improve prognosis," said study authors Niels R. Holm, MD; Lene Nyhus Andreasen, MD, et al.
The OCTIVUS trial randomized 2,008 patients with diverse coronary artery lesions to either OCT-guided PCI (n=1,005) or IVUS-guided PCI (n=1,003). Overall results found OCT-guided PCI was noninferior to IVUS-guided PCI with respect to a composite of death from cardiac causes, target-vessel myocardial infarction (MI) or ischemia-driven TVR at one year (2.5% vs. 3.1%, respectively.
However, in presenting the results, Duk-Woo Park, MD, PhD, FACC, of Asan Medical Center in Seoul, said the selected study population and low event rates should be considered in interpreting the trial results. For example, the lower-than-expected primary outcomes may be due to improvements in the methods/techniques to perform PCI and general improvements in cardiovascular care in recent years.
In the real-time, updated network meta-analysis integrating data from the ILUMIEN IV and OCTOBER trials with 18 prior studies, researchers compared the overall effects of IVUS and OCT in improving outcomes of the PCI procedure vs. angiography, as well as IVUS vs. angiography, OCT vs. angiography, and IVUS vs. OCT. Findings showed IVUS or OCT guidance of PCI resulted in reductions in the primary composite outcome of target lesion failure (TLF) by 31% vs. angiography guidance of PCI.
Additionally, intravascular-guided PCI resulted in reductions in cardiac death by 46%, target vessel MI by 20%, TLR by 29% and stent thrombosis by 52% vs. angiography-guided PCI. There were also statistically significant reductions in all-cause death, all MI and TVR with intravascular imaging guidance.
The outcomes were similar for OCT-guided PCI and intravascular imaging-guided PCI when compared individually against angiography and when compared to each other. "The results of this network meta-analysis emphasize the importance of physicians using intravascular imaging with either OCT or IVUS to optimize stent outcomes and improve the long-term prognosis of their patients," said Gregg Stone, MD, FACC, of Icahn School of Medicine at Mount Sinai in New York.
Together these trials and network analysis emphasize that any imaging modality is superior to angiography-guided therapy alone. Furthermore, that imaging is imperative in coronary intervention to guide treatment and prepare lesions properly to optimize results for patients.
Optimizing the PCI Strategy
Visit ACC.org/ESC2023 for ACC's complete coverage including trial summaries, news stories, visual abstracts, videos and more.
Complete revacularization compared with culprit-lesion revascularizaton was also a focus of new science at ESC Congress 2023. The FIRE trial, showed that physiology-guided complete revascularization reduced ischemic events compared with culprit-lesion revascularization in patients ≥75 years old with MI and multivessel disease.
The study enrolled 1,445 patients from 34 sites in Italy, Spain and Poland admitted to hospital with STEMI or NSTEMI who had undergone successful PCI of the culprit lesion and had multivessel disease with ≥one lesion in a nonculprit coronary artery with a minimum vessel diameter of 2.5 mm and a visually estimated diameter stenosis of 50-99%.
They were randomized to physiology-guided complete revascularization and underwent a physiological assessment using wire-based and angiography-based measurements, as well as PCI of all functionally significant nonculprit lesions, or culprit-lesion revascularization without physiological assessment.
A primary outcome event, a composite of death, MI, stroke or ischemia-driven coronary revascularization (IDR) within one year, occurred in 113 patients (15.7%) and 152 patients (21.0%) in the complete revascularization and culprit-lesion groups respectively. Of note, the number needed to treat was 19 patients to prevent the occurrence of one primary outcome event.
"The reduction of the primary endpoint with physiology-guided complete revascularization was mainly driven by hard endpoints such as death and MI," said Simone Biscaglia, MD, of University Hospital Santa Anna, Ferrara, Italy. "The results suggest that in older MI patients with multivessel disease, complete revascularization guided by physiology should be routinely pursued." Results from the ongoing COMPLETE-2 trial may further help to determine the most appropriate revascularization strategy.
In the MULTISTARS AMI trial, immediate multivessel PCI was noninferior to staged multivessel PCI for reducing death and ischemic events in patients with STEMI and multivessel coronary artery disease. Researchers randomized 840 patients (65 years on average, 21% women) from 37 sites in Europe to one of the strategies within 19-45 days of presentation.
The primary endpoint, a composite of all-cause death, nonfatal MI, stroke, unplanned IDR or hospitalization for heart failure within one year, occurred in 35 patients (8.5%) and 68 patients (16.3%) in the immediate and staged PCI groups respectively (p<0.001 for noninferiority; p<0.001 for superiority).
Looking at the individual components of the endpoint in the immediate vs. staged PCI groups, respectively, nonfatal MI occurred in eight patients (2.0%) and 22 patients (5.3%), while unplanned IDR was performed in 17 patients (4.1%) and 39 patients (9.3%). No between-group differences were seen for all-cause death, stroke and hospitalization for heart failure.
"MULTISTARS AMI addresses the clinically important question of the optimal timing for a complete revascularization of patients with STEMI and multivessel coronary artery disease," said Barbara Stähli, MD, of the University Hospital Zurich, Switzerland. "The trial has implications for clinical practice, as it demonstrated that immediate PCI of nonculprit lesions is as effective and safe as a staged procedure. Results were generally consistent across prespecified key subgroups, particularly among women and men, young and older patients, and patients with or without diabetes."
Optimizing Anticoagulation Post PCI
The right dose and duration of anticoagulation post PCI was also a topic of discussion. The RIGHT trial conducted among 2,989 STEMI patients undergoing primary PCI at 53 centers in China showed that a strategy of low-dose post-procedural anticoagulation (PPA) compared with placebo did not prevent adverse outcomes. The anticoagulation regimen consisted of enoxaparin, unfractionated heparin or bivalirudin for ≥48 hours.
While the primary efficacy outcome of all-cause death, nonfatal MI, nonfatal stroke, definite stent thrombosis or urgent revascularization of any vessel within 30 days occurred in 37 patients (2.5%) in each group, a significant interaction was observed for the type of anticoagulant: enoxaparin vs. placebo, HR 0.46; unfractionated heparin vs. placebo, HR 3.71; and bivalirudin vs. placebo, HR 1.24 (p=0.015). No excess major bleeding globally or in any of the three anticoagulant groups was observed.
In the OPT-BIRISK study, an extended course of P2Y12 inhibitor monotherapy beyond 12 months after PCI reduced bleeding and ischemic events in patients with acute coronary syndrome (ACS) at high risk for both types of events. A total of 7,758 Chinese patients with ACS were randomized to clopidogrel (75 mg/day) plus placebo or clopidogrel (75 mg/day) plus aspirin (100 mg/day). All received aspirin monotherapy (100 mg/day) for an additional three months to exclude rebound events. Follow-up was performed at three, six, nine and 12 months.
Comparing the clopidogrel plus placebo group vs. the clopidogrel plus aspirin group, the primary endpoint of clinically relevant bleeding at nine months occurred in 95 patients (2.5%) vs. 127 patients (3.3%); the key secondary endpoint of major adverse cardiac and cerebral events (MACCE) occurred in 101 patients (2.6%) vs. 136 patients (3.5%). No significant between-group difference was seen for all-cause death, MI, stroke, clinically-driven revascularization and stent thrombosis.
STOPDAPT-3 demonstrated that prasugrel monotherapy after PCI with drug-eluting stents was not superior to dual-antiplatelet therapy (DAPT) for major bleeding but was noninferior for cardiovascular events in patients with ACS or high bleeding risk (HBR). Researchers randomized 5,966 patients with ACS or HBR from 72 centers in Japan to either prasugrel (3.75 mg/day) monotherapy or DAPT with aspirin (81-100 mg/day) plus prasugrel right before PCI. Both groups received a loading dose of prasugrel (20 mg). The average age was 71.6 years and 23.4% were women.
Results at one month found that prasugrel monotherapy was not superior to DAPT for the co-primary bleeding endpoint (4.47% vs. 4.71%). Researchers also noted that prasugrel monotherapy was noninferior to DAPT with a relative 50% margin for the co-primary cardiovascular endpoint (4.12% vs. 3.69%). No between-group difference was observed in the incidence of all-cause death, while the major secondary endpoint occurred in 7.14% patients in the prasugrel monotherapy group and 7.38% patients in the DAPT group. An excess of any coronary revascularization (1.15% vs. 0.57%) and definite or probable stent thrombosis (0.71% vs. 0.44%) were seen in the prasugrel monotherapy group vs. the DAPT group.
Early ECLS For Cardiogenic Shock in AMI?
In an interesting study related to interventional cardiology and cath lab activatation, ECLS-SHOCK found that early extracorporeal life support (ECLS) did not improve survival in patients with acute MI complicated by cardiogenic shock who were scheduled for early revascularization. Conducted at 44 centers in Germany and Slovenia, the primary endpoint of all-cause death at 30 days occurred in 100 of 209 patients (47.8%) in the ECLS plus usual medical treatment group compared with 102 of 208 patients (49.0%) in the usual medical treatment (control) group.
In the ECLS vs. control groups, median duration of mechanical ventilation was longer (seven vs. five days); moderate or severe bleeding occurred more frequently (23.4% vs. 9.6%); and peripheral vascular complications requiring intervention occurred more often (11% vs. 3.8%). The time to hemodynamic stabilization and rates of renal replacement therapy were similar between treatment groups.
"The results of ECLS-SHOCK demonstrated no reduction in 30-day mortality with early ECLS therapy and an increase in complications," said Holger Thiele, MD, of Leipzig Heart Centre at Leipzig University, Germany. According to Thiele, the findings challenge current guideline recommendations and clinical practice with increasing rates of mechanical circulatory support in cardiogenic shock and "may lead to the discontinued routine use of these devices in clinical practice."
In a related editorial comment with the simultaneous publication in NEJM, Jane A. Leopold, MD, FACC, and Darren B. Taichman, MD, PhD, note, "There will be some patients in this population for whom ECLS is necessary and lifesaving, but the results of the ECLS-SHOCK trial do not tell us which ones. For now, the best course may be to reserve the early initiation of ECLS for those patients with infarct-related cardiogenic shock in whom the likely benefits more clearly outweigh the potential harms. We need further studies to tell us who they are."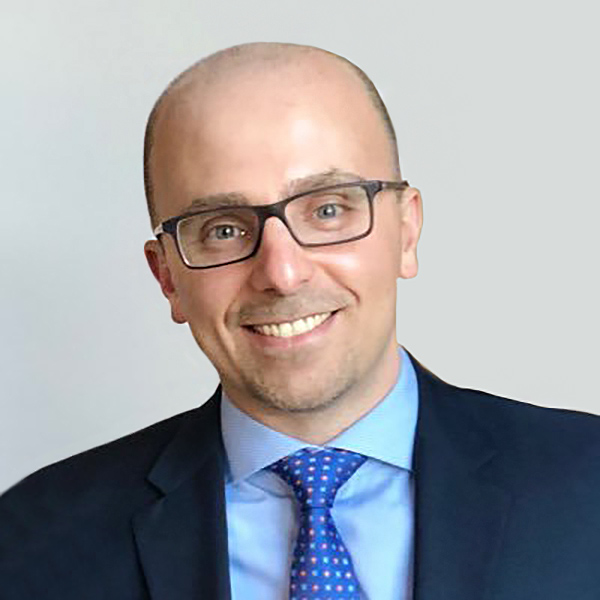 This article was authored by M. Chadi Alraies, MD, FACC, medical director of the cardiac catheterization laboratory, cardiac rehabilitation, and interventional cardiology research at Detroit Medical Center, Harper University Hospital, in Michigan.
Clinical Topics: Invasive Cardiovascular Angiography and Intervention, Noninvasive Imaging, Interventions and Imaging, Echocardiography/Ultrasound
Keywords: ACC Publications, Cardiology Magazine, ESC Congress, ESC23, ACC International, Stents, Thrombosis, Ultrasonography, Interventional, Percutaneous Coronary Intervention
< Back to Listings