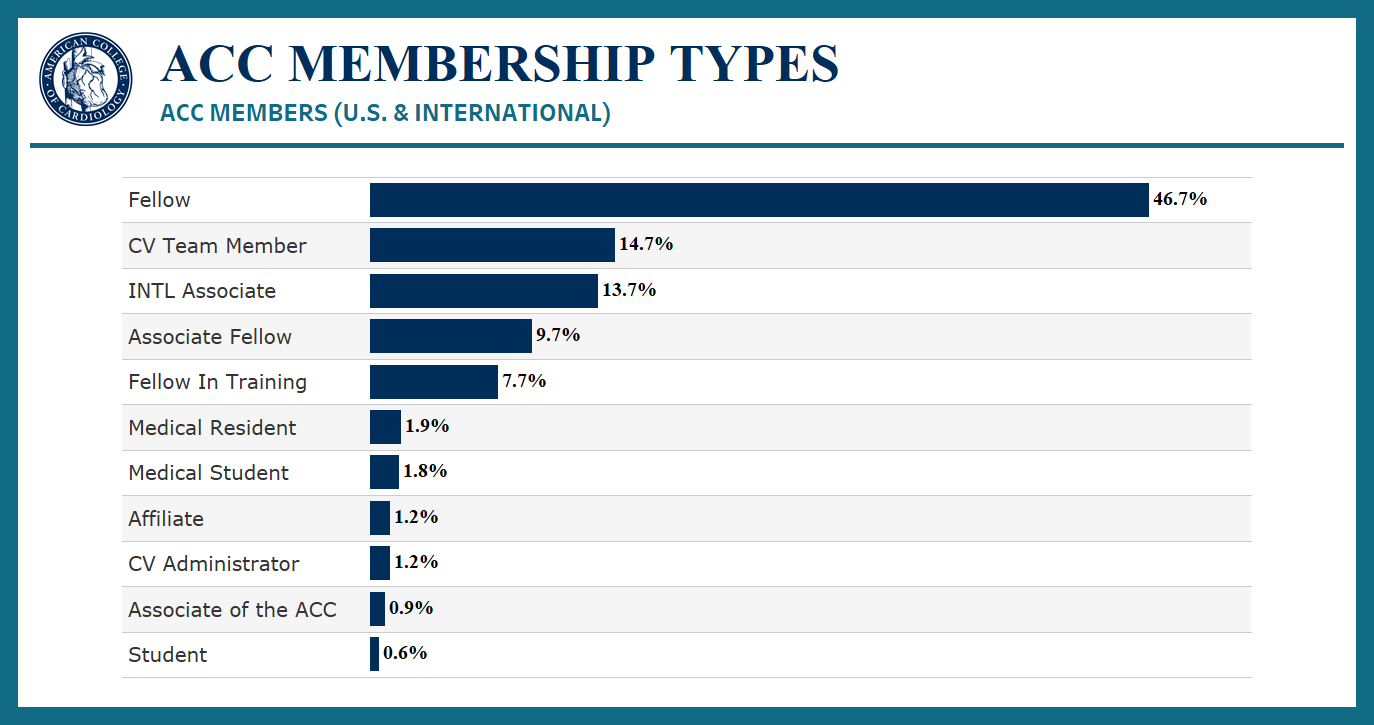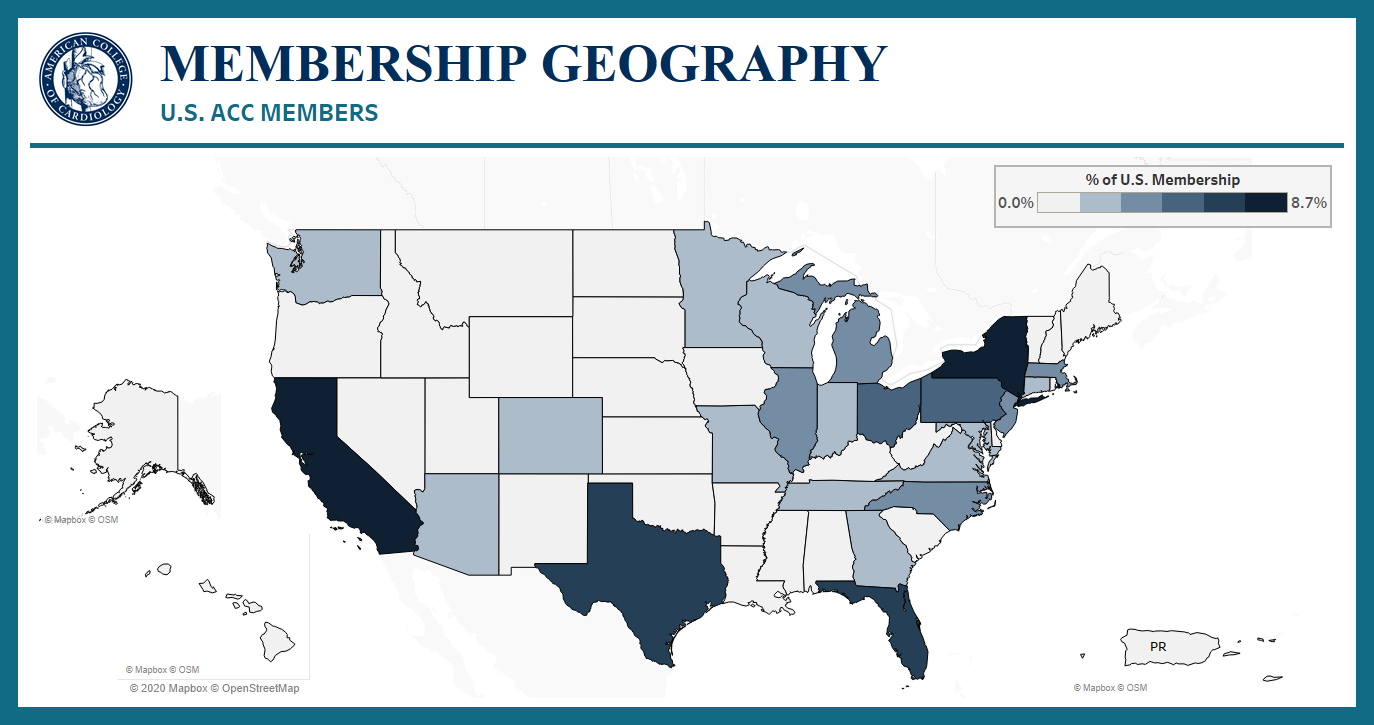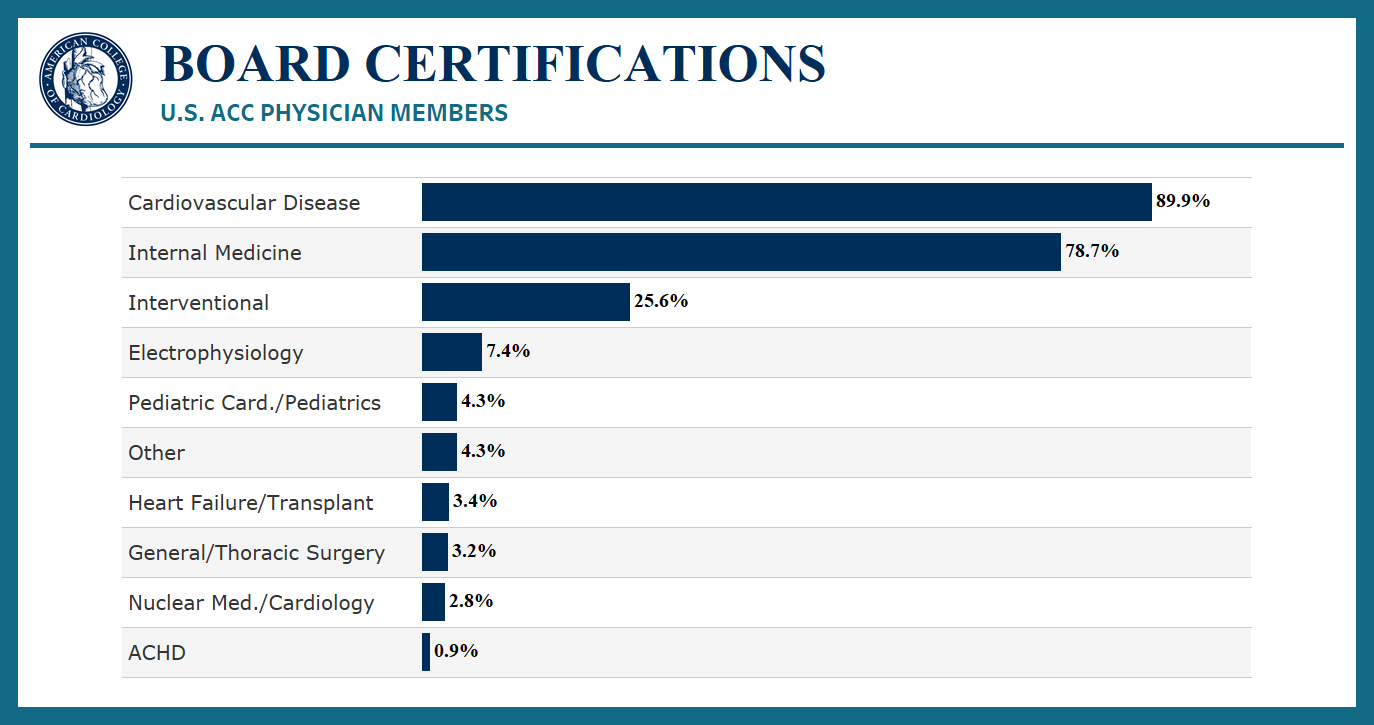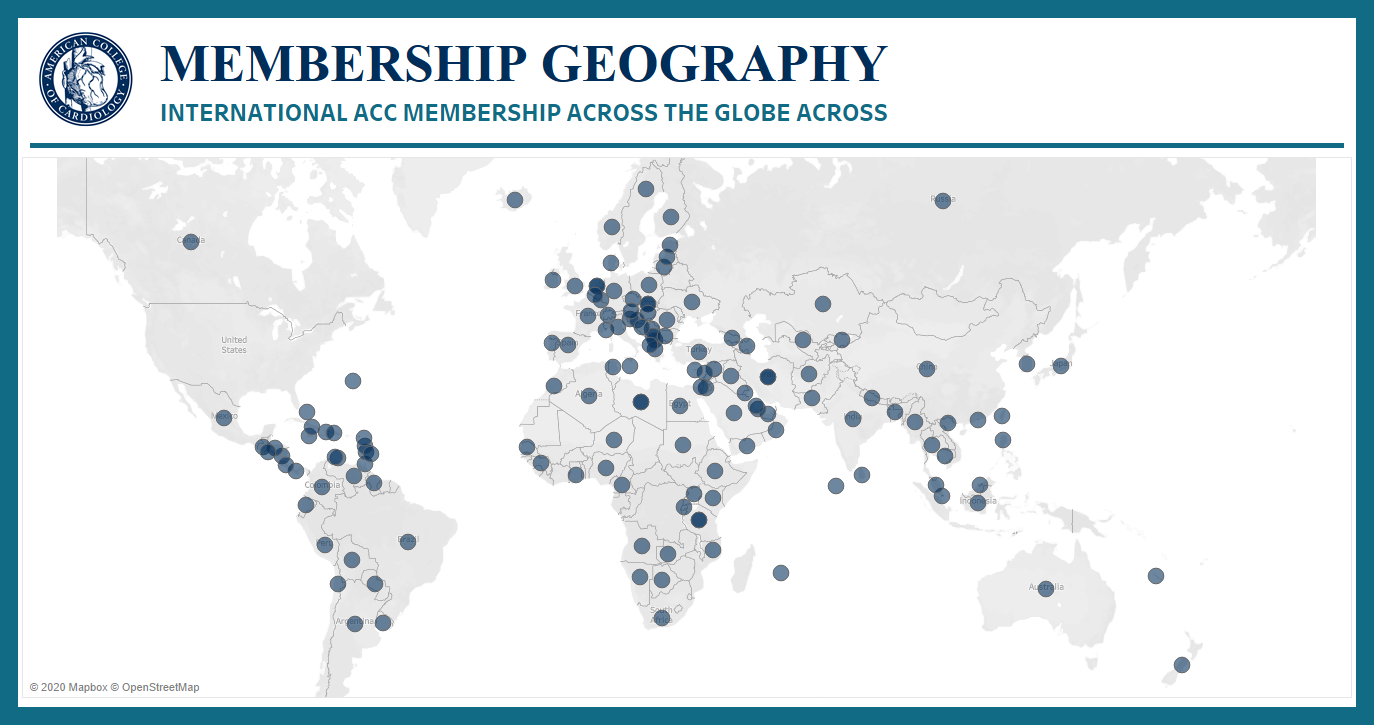 Click the arrows above to view the entire ACC Member Profile slideshow.
ACC represents the majority of board-certified U.S. cardiovascular physicians. Most ACC members work in private group practices, with the balance working in medical schools/universities, solo practice, private hospitals, government institutions/hospitals and HMOs (see Practice Setting).
The majority of ACC members spend their professional time providing direct patient care and consultation, as well as performing a wide range of procedures. A variety of member categories make the ACC membership broadly representative of the cardiovascular profession. ACC members are physicians, nurses, nurse practitioners, physician assistants, pharmacists and practice managers. See below for more information from the ACC Member Database.
Note: All statistics compiled from the ACC Member Database, September 2020.
Member Mailing Lists
Click here to access our mailing list rental guidelines and order form.