The Appeal of Asynchronous Learning in Fellowship and Six Tips For Using it Effectively
With social distancing in full force, video conferencing has largely replaced in-person meetings. There is no shortage of great systems that can be used for video conferencing, and this is a perfect time to take things a step further and use the technology to its full potential by creating video recorded lectures.
Asynchronous learning is a general term for education that happens when learners access resources at different times and from different locations. Asynchronous learning has roots in the constructivist theory of learning, which emphasizes a student-centered approach to education.
Distance education and online degree programs rely heavily on asynchronous learning, but there are numerous applications in medical education.
The major challenge of asynchronous learning is the technical support required for initial setup. Faculty and fellows may be more comfortable with traditional, in-person didactics, as not all activities can be replaced by online videos.
However, there are many advantages to supplementing clinical experiences with asynchronous learning opportunities.
Time efficiency is probably the most significant advantage of asynchronous learning for fellows. Recording conferences and lectures gives busy clinicians and fellows the freedom to access the content when time allows.
We have all experienced the stress of trying to finish a patient interaction or a cath case in order to run to conference. If lectures are recorded, it takes some of the stress out of trying to break away from clinical duties to attend the live session.
The goal for didactic sessions is the same for all programs – to prepare fellows to be excellent clinicians. There are countless dedicated educators in the field of cardiology, and some put a lot of work into creating lectures that only a handful of fellows will attend.
If educators shared their resources, it could benefit more trainees and may even free up time for more interactive teaching. Along the same lines, it is not uncommon for clinicians to get pulled away to clinical duties during times they were scheduled to give lectures or lead conferences, and it can be hard to keep track of when this happens.
Having a recorded library of didactic sessions allows for easy tracking of what topics have been covered throughout the year and which topics need to re-scheduled.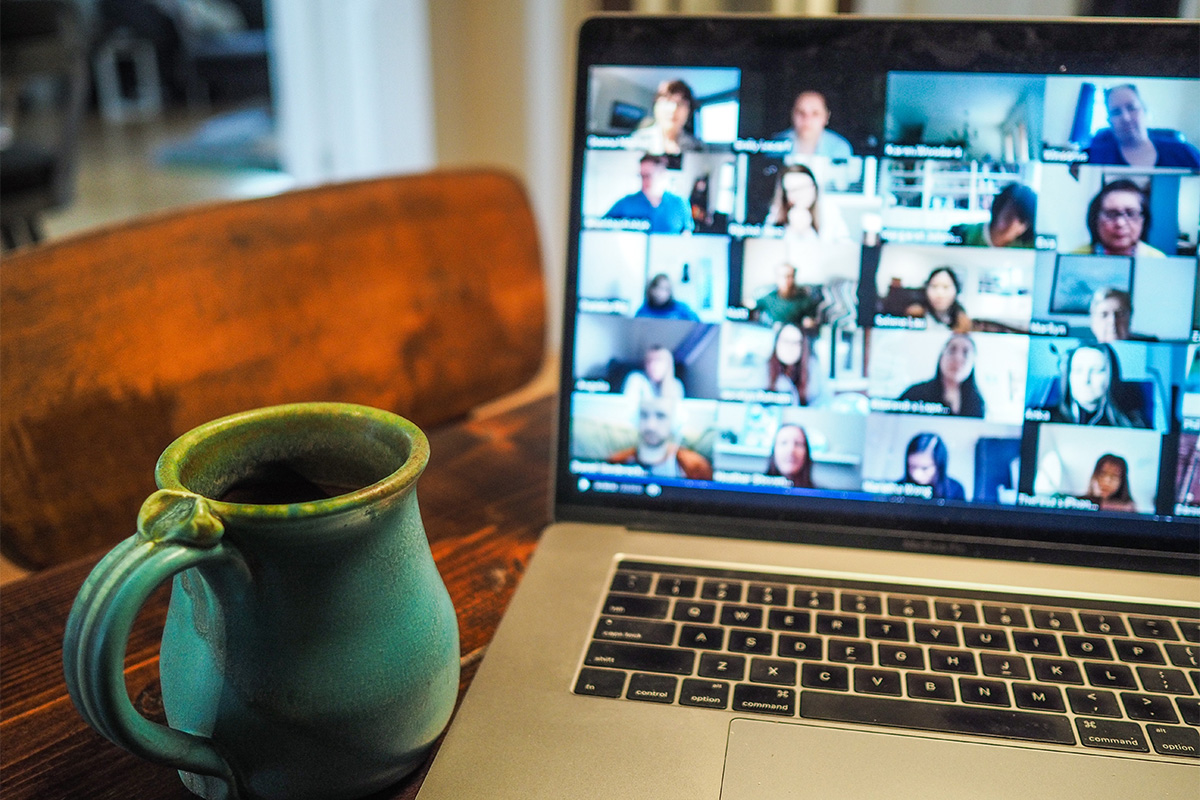 With content that is generally available at any time, fellows can also tailor their learning activities to their clinical schedules. This concept is similar to the "flipped classroom," in which students are given materials prior to interactive classroom sessions.
For example, fellows can review a lecture on intracardiac tracings before starting at EP rotation. Since the material can be accessed without the distractions of the workday (pagers!), the content can be reviewed without interruption.
Also, with the ubiquity of cell phones, fellows basically have a mobile library at their fingertips.
How can we successfully take the next step to including asynchronous learning in fellow training? In the age of the virtual conference, it may be as simple as pressing record.
First, check the functionality of your virtual meeting software. Many of them have an easily available recording function, and most programs come with short introductory videos to help get things started.
Some other tips for a smooth transition to including asynchronous learning include:
Get Everyone Onboard
Let the faculty and fellows know some of the benefits of asynchronous learning. Faculty may perceive that they will have an increased workload, but it may not require any additional preparation.
Involve IT
Contact the IT department for any useful resources and user guides for the software. The IT department could provide short sessions to catch everyone up to speed. Also, it is a good idea to have one or two fellows designated to help faculty with any issues that come up.
Notify
Don't forget to tell participants that they are being recorded prior to the start of the lecture or conference.
Mute the Mic
Remind participants to mute when not speaking to avoid feedback (and show everyone how to do this!).
Keep it Interactive
Although some participants may be watching from home or after the live session has occurred, there can still be short breaks in lectures to allow participants to either answer questions mentally or using virtual quiz software. Many programs even have features that allow the speaker to embed survey or quiz questions.
Organize
Have a central location to store the lectures. They can be organized by date and/or topic but should be easily accessible from home or work, ideally.
E-learning and online lectures cannot completely replace in-person didactics, but they are powerful tools and often underutilized in fellowship education. Many resources exist to transition traditional in-person didactics on online resources. Doing so could create opportunities for fellows to "catch up" on material that was missed while providing patient care.
Let's not forget that physician educators put an enormous amount of time and effort into creating educational materials—recording didactics can help to make the most of their efforts and even allow us to share with our colleagues at other institutions.
Several resources already exist or have emerged for cardiology fellows during this challenging time for clinical education, including the ACC Iowa Chapter's board review series, the FIT early career webinar series, the Louisville Lecture Series, and the Pediatric Cardiology National Educational Series.
As programs become comfortable using audio or video recordings, other forms of asynchronous learning, including e-courses or online forums can also be created as a complement to clinical experience.
This article was authored by Sarah Studyvin, DO, MPH, pediatric cardiology Fellow in Training (FIT) at Children's Mercy Hospital in Kansas City, MO.