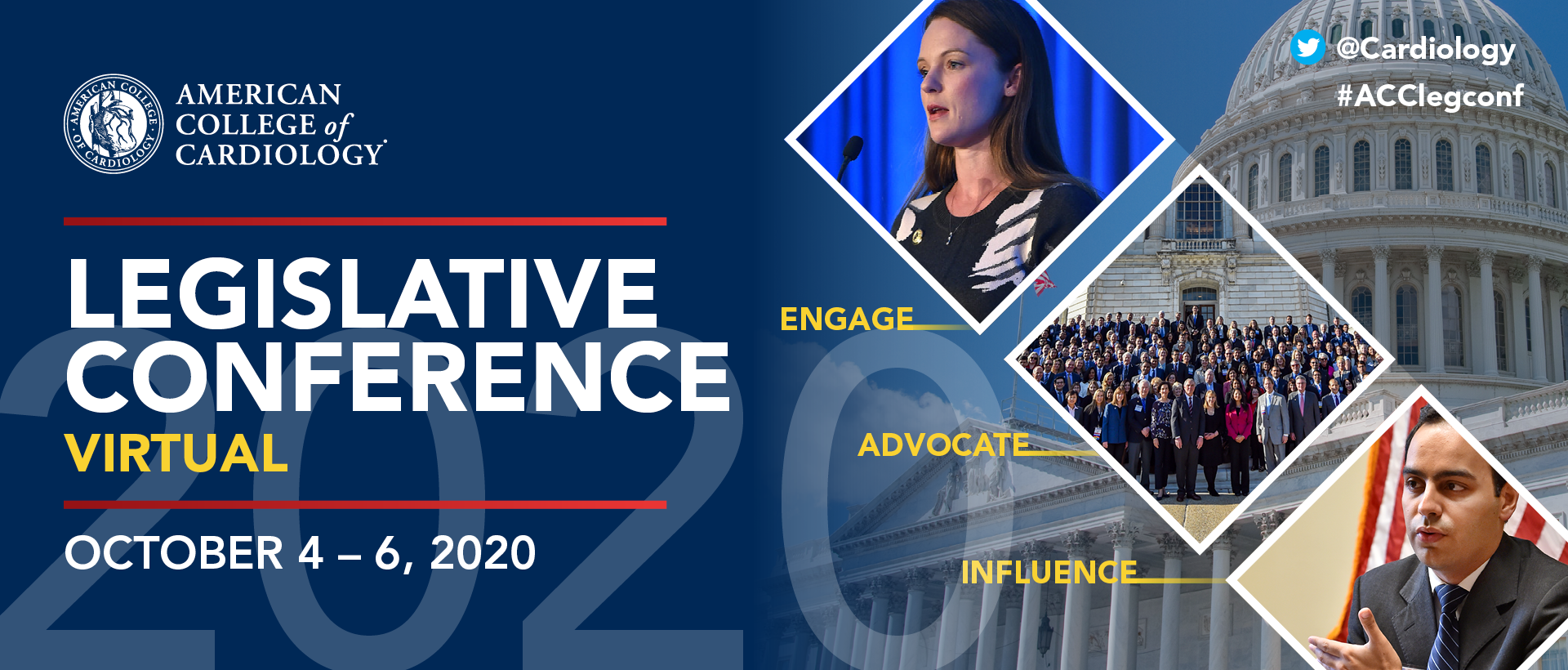 Engage, Advocate and Influence With ACC's 2020 Virtual Legislative Conference
ACC is taking this year's Legislative Conference virtual from Oct. 4-6. The three-day event will offer unique opportunities to hear from policy experts, ACC leaders and staff and other stakeholders on key issues impacting the profession and patients. Attendees will also be able to interact with members of Congress and/or their staff and engage in discussions with other ACC members from across the U.S.
Registration is open! Visit http://www.cvent.com/d/znqg69/4W to secure your spot. Follow us on Twitter at @Cardiology and #ACCLegConf for additional updates and news. Also check for updates in the ACC Advocate newsletter.
Be sure to complete your registration by Sept. 22 for opportunities to meet with your Congressional delegation during the conference. First-time attendees are encouraged to watch a webinar about the ins and outs of the advocacy process and get primed for meetings with Members of Congress on demand here.
U.S. domestic members, don't miss the HeartPAC keynote address with renowned political analysts Amy Walter and Charlie Cook on Sunday, Oct. 4 from 7:30 – 8:30 p.m. Learn more here and contact Caitlin Demchuk to register at cdemchuk@acc.org.
Questions about Virtual Legislative Conference? Contact Elizabeth Shaw at advocacyleg@acc.org to learn more.