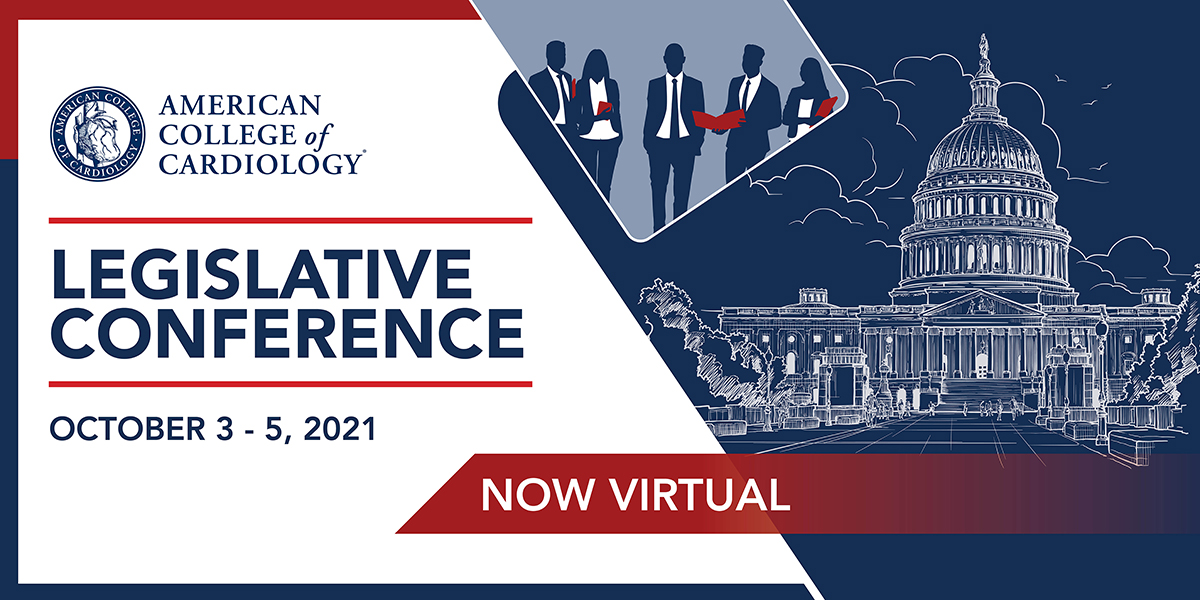 Engage, Advocate and Influence
ACC's Legislative Conference 2021 will take place Oct. 3 – 4 in-person at the Hyatt Regency on Capitol Hill and virtually on Tuesday, Oct. 5! This annual opportunity provides cardiovascular clinicians from across the country the opportunity to learn more about the major issues impacting the practice of cardiology and to discuss them with their members of Congress. Please note that ALL congressional visits will take place virtually on Oct. 5. Registration for the conference is open – save your spot now here!
Stay tuned to @Cardiology and #ACCLegConf on Twitter and the ACC Advocate newsletter for updates and news. Questions? Contact advocacyleg@acc.org.
Check out highlights from ACC's 2020 Legislative Conference here.