FIT Member Spotlight | Gurukripa N. Kowlgi, MBBS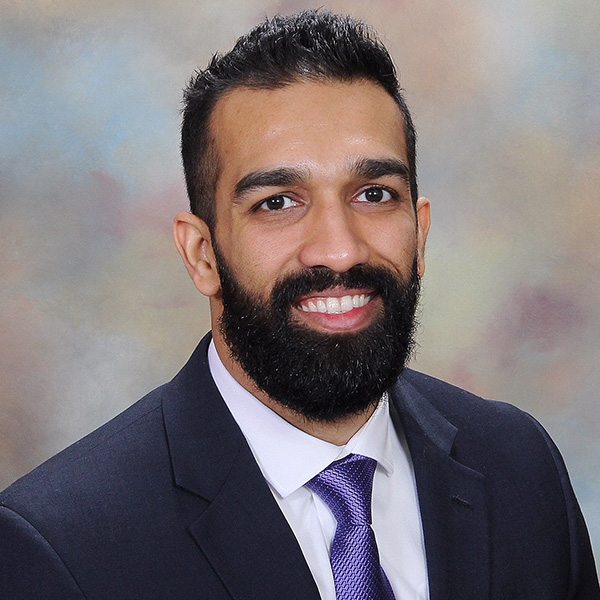 Each month, the ACC On-Call For FITs Newsletter highlights the achievements of one FIT. The Section would like to recognize Gurukripa N. Kowlgi, MBBS, cardiology FIT at Virginia Commonwealth University (VCU) in Richmond, VA. In this interview, Kowlgi describes his involvement with the ACC, plans after fellowship, interests outside of cardiology and advice for other FITs.
What are your plans after cardiology fellowship?
I plan on pursuing a fellowship in electrophysiology. Way back in medical school, a part of me wanted to be a surgeon. Electrophysiology is one of those unique fields that requires the technical dexterity of surgery and simultaneous complex interpretations, which makes it appealing to me. Eventually, I want to work in an academic setting with a focus on procedural innovation research and athlete's heart.
What are your research interests?
Currently, I am involved in translational research in canine models studying PVC-induced cardiomyopathy. I am also collaborating with other centers involved in the cardiac sarcoidosis consortium looking at the role of Infliximab in refractory cardiac sarcoidosis. In addition, I have been working on analyzing ethnic trends in atrial fibrillation using the national inpatient sample database.
What are your hobbies outside of cardiology?
Music is a big part of my life. I am a self-taught drummer and have been playing drums for the last 17 years, and was juggling two touring bands during medical school. At present, I am happy recording drum covers and recently started a YouTube channel (@GuruKowlgi) – drum cover requests are welcome and appreciated! I picked up guitar and keyboard from my band mates and resort to playing those when my neighbors complain!
How do you approach a work-life balance?
It is an ongoing process! Something that has worked best for me is waking up early and hitting the gym before work. The rest of the day takes care of itself. In order to eat healthy with the time constraints, I meal-prep with once-a-week cooking (usually Sunday evenings). I also use the evenings to catch up on reading and research work. On the weekends, I like to go out with my friends. A special shout out to my wife – who is just as busy in her third year of hematology-oncology fellowship at VCU. She has been a huge pillar of support through some of the tough work days!
Do you have any mentors that you would like to recognize?
I have been fortunate to have many people help me through different periods of my training. Currently, I work closely with Kenneth A. Ellenbogen, MD, FACC, at VCU. He has been a major inspiration and constant source of support. He is also a fantastic clinician-educator and his enthusiasm is infectious! In addition, Jayanthi N. Koneru, MBBS, has been a role model for me throughout fellowship. ACC Virginia Chapter Governor Michael C. Kontos, MD, FACC, has also been very supportive in my leadership endeavors.
During residency, I was guided Jeffrey Kluger, MD, FACC, and Paul D. Thompson, MD, FACC, both of whom I still stay in touch with and reach out to from time to time.
How did you first become involved with the ACC?
I have been involved with the ACC from second year of internal medicine residency. The ACC provides a platform for residents to get guidance from fellows and attendings in a way no other society has done. I started out just by presenting abstracts at local and national meetings and using that opportunity to network with the cardiology community.
What other ACC activities are you involved in?
I am the FIT co-chair for national ACC meetings and the ACC social media action network. In addition, I serve as the FIT representative for the ACC Virginia Chapter. After starting fellowship, I have been a part of the VCU FIT jeopardy team and was lucky to represent the ACC Virginia Chapter for the last two years.
What advice do you have for other FIT members looking to get more involved with the ACC?
Reach out! It does not matter what stage of fellowship you are in, just start by talking to your state chapter leadership. The ACC always encourages fellows to participate in its various activities. This past year at ACC's 67th Annual Scientific Session and Expo in Orlando, FL, we had more than 40 FITs working on the social media action network and there was still more to do.
There is something that caters to everyone's interests – FIT editorial team, advocacy, women in cardiology, state chapter meetings and so much more. The cardiology community is fantastic and networking with people from all over the country has been an immensely rewarding experience!
---
This feature interview was conducted by Sena Kilic, MD, editor-in-chief of the ACC On-Call For FITs Newsletter.