Welcome to the ACC's Fellow in Training (FIT) section, the hub for ACC's activities related to Cardiovascular Fellows. Visit the FIT Information Hub for articles tailored to FITs and written by FITs.
Message From the Chair
Fellow colleagues, residents, and students,
Welcome to your home at the ACC! We hope that the ACC FIT section and leadership council can provide the resources and support you need as you progress through your training career. At ACC.org/FIT you will find well curated resources for your academic and professional development and tips to get involved with the ACC. The leadership council is here to provide educational and networking opportunities, as well as a platform for you to get involved in all things ACC. Please feel free to reach out to us at fellowsintraining@acc.org to share your interests, ideas, and feedback!
Prashanth D. Thakker, MD
Chair, American College of Cardiology Fellows-in-Training Section
Clinical Topic Collections Focus in on Your Professional Interests
ACC.org Clinical Topic Collections gather ACC's latest content on the subjects most important to you — all in one place. Explore ACC's full suite of Clinical Topic Collections >>>
Editor-in-Chief, FIT Section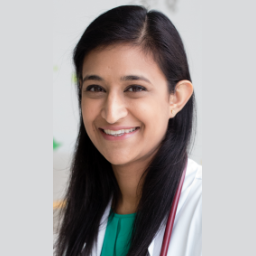 Anudeep Dodeja
The Ohio State University & Nationwide Children's Hospital
@anudodejamd
Latest News