Perspectives in Leadership: Understanding Structural Changes Across CV Fellowship Programs During COVID-19
From social distancing to "flatten the curve" and recent holidays celebrated over Zoom, there is no facet of our lives left untouched by the COVID-19 outbreak. Most pertinent to Fellows in Training (FIT), however, is the pandemic's impact on our programs and how structural changes in fellowship affect our development as cardiologists.
Across the country, FITs are adapting to new roles and modalities developed to safeguard colleagues and patients while simultaneously delivering quality education and care. The leadership of all fellowship programs is working tirelessly to assemble an "intricate puzzle" of education and service in the new COVID-19 paradigm.
Some may feel these developments are occurring singularly in their own "bubble," and it is difficult to compare changes made across programs. We have asked four program directors at programs in various stages of their COVID-19 surge and representing diverse communities about their approaches to training cardiology fellows in the COVID-19 era.
We have focused on how program directors have addressed aspects of education, rotation structure, service and safety. A special "thank you" to the program directors who offered their time and perspective in this piece:
Sanjeev A. Francis, MD, FACC
Maine Medical Center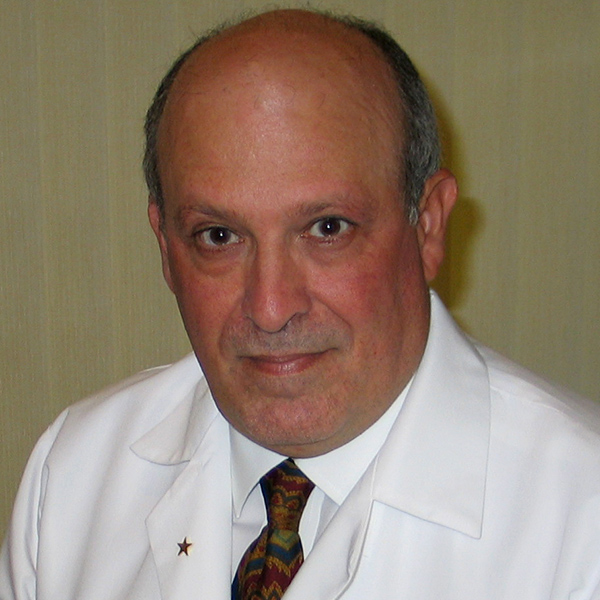 Jonathan L. Halperin, MD, FACC
Icahn School of Medicine at Mount Sinai
Frank E. Silvestry, MD, FACC
University of Pennsylvania
Commander William E. Bennett, MD, FACC
Naval Medical Center San Diego
Education
How has COVID-19 changed the fellowship curriculum? Have you implemented COVID-specific training?
Francis: We have converted all our conferences to Zoom (core curriculum series, noon clinical conference, imaging conference, etc.). Overall this has been a smooth transition and our faculty and fellows have embraced the change. There can be issues with the network especially in a state like Maine that has patchy cellular service.
We have included COVID-specific topics during our conferences (cardiovascular complications, QT prolongation, critical care/Vent management), which have been well-received and timely to disseminate best practices and the evolving evidence base.
We are also including fellows in our Cardiovascular Service Line Procedure Committee which is a multidisciplinary group (including ethics) to determine how to prioritize cardiovascular procedures (CT surgery, Cath, TAVR, EP, Congenital, Vascular) during the pandemic in the setting of limited resources.
Halperin: To date we have devoted web conferences entirely to COVID-19 related topics, but we expect to broaden the scope in the next two weeks.
Silvestry: Yes. We have implemented regular recurring COVID-specific education programs both within cardiology regarding COVID-19 and the heart, as well as in collaboration with our colleagues in pulmonary critical care and infectious diseases and have collaborated and learned with cardiology and critical care colleagues in New York City and Italy.
We have developed a COVID-19 resource that is updated daily. We also have implemented a rotation of COVID education fellows comprised of 2 – 3 fellows per week that are tasked with creating and recording a weekly brief video update of cardiology COVID-19 news, running a weekly structured COVID-focused learning session that may include case presentations from the front lines or moderated discussions with colleagues from around the world, and updating our internal resources.
Bennett: It has not significantly changed our curriculum. For the past two years, we have supplemented our in-person lectures with online materials from the ACC and Knowledge to Practice. We have added just-in-time trainings and article summaries to the curriculum as new information becomes available. We have also emphasized the Society of Critical Care Medicine non-intensivist course, which is currently free to the public as a baseline for preparing our staff and fellows to serve as intensivists if needed. Fellows that had rotations canceled and those that do not have active patient care responsibility are utilizing our electronic learning resources, including ACCSAP through the ACC and our institutional license for Knowledge to Practice. Additionally, fellows are reviewing COVID-19 literature and providing summaries as new studies are released, as well as helping update policies and standard operating procedures for various hospital units, trying to anticipate potential needs based on the experience in New York, Europe and China.
Structure
Has COVID-19 changed the structure of in-hospital rotations? Are there new "home based" rotations? Has clinic moved towards telemedicine and, if so, under what format?
Francis: Consistent with institutional guidelines, we have minimized the number of fellows in the hospital to essential responsibilities (CICU, consult service, night and weekend call). All electives and other rotations have been temporarily suspended. We are a small fellowship program that is undersized relative to the volume of our service line.
This introduces unique challenges. Our ambulatory fellow clinic has moved to telehealth with the capacity for urgent in-person visits. The population of our fellow clinic includes the underserved and vulnerable. Our patients include many immigrants and refugees for whom interpreter services are necessary.
Our fellows and ambulatory clinic staff have put a lot of effort into ensuring optimal care for our patients.
Halperin: The structure is the same, but more physician hours are devoted to the care of COVID-19 patients as the volume of routine cardiovascular services has decreased by about 90%. Almost all ambulatory visits are electronic.
Silvestry: We have maintained only core/essential rotations in our three primary teaching hospital sites, minimizing the total number of fellows in the hospitals at any one time.
The majority of CVD fellows are in work at home rotations including remote reading of noninvasive studies, telemedicine, screening clinical studies for appropriateness, board review, and in general and COVID-19 educational roles.
Our clinics are largely telemedicine clinics and this means seeing the vast majority of outpatients using video visits (BlueJeans) in parallel with their preceptors. We have similar systems in place at the VA hospital as well.
Bennett: Since early March, we have worked to ensure that only essential personnel are seeing patients. We have allocated unused exam rooms within our outpatient clinic (adjacent to the main hospital inpatient building) to allow for proper social distancing, with all teaching rounds being converted to electronic rounding in a large conference room where folks can spread out and still chart and enter orders while discussing individual patients. Residents at home were looped in via conference call. Various meeting platforms have been used to conduct daily topical lectures with strict sensitivity to operations security (OPSEC) and HIPAA.
All nonpatient care rotations have been converted to home based rotations for now. Fellows and staff communicate via telephone or approved virtual meeting platforms to review educational topics with staff that are free of OPSEC and HIPAA information. We are utilizing more electronic resources as exposure for caths and EP procedures has been limited both by both the reduction in elective cases and also the need to conserve limited PPE resources.
We have had an interest in telemedicine for years and are working towards those goals, using the current telehealth guidelines from DHA. The department and fellowship program have worked to keep the needs of our patients at the forefront, and have strived to meet these needs without requiring them to come in to the hospital unless absolutely necessary.
Service
Have plans been put in place or been implemented to have fellows work as frontline providers in COVID-19 units or ICUs?
Francis: At the present time fellows have not been redeployed to cover COVID-19 units or ICUs. The next phase of our surge plan includes our fellows managing the CICU (overnight) without residents/interns who would be re-deployed to cover COVID-19 services. Depending on how deep our surge is, fellows may participate in ICU level care acting as fellows.
Halperin: Yes. This has been in place for several weeks as almost every previously designated ICU bed is used for COVID-19 care and many additional ICU beds have been added. The units that were previously used mainly for cardiovascular patients are staffed by attending cardiologists, intensivists and fellows.
Silvestry: Yes. All fellows are part of a large institution wide redeployment pool in addition to our internal jeopardy pool. Depending on the needs of the pandemic, cardiovascular disease fellows (including subspecialties) can be redeployed as bedside providers in COVID-19 ICUs and/or emergency attending providers with appropriate pulmonary critical care supervision.
Bennett: Fellows at NMCSD are not currently serving as front-line providers outside of their regular duties on the inpatient service and clinical rotations. We have contingency plans in place to use them on our inpatient teams should the need arise. They are aware of this possibility and have been appropriately preparing for it.
Safety
How has your institution ensured effective PPE for fellows? How have safety precautions affected procedural training (for example TEE, cardiac catheterizations)?
Francis: Fellows have been fit tested for N95 masks and utilized PAPR depending on the circumstances. In an effort to conserve PPE, our institution has put strict limits on the number of providers that can be involved in a procedure (i.e. cath, TEE), so our fellows have been pulled from those rotations.
This has been particularly challenging for our third-year fellows who were each focused on advanced TEE and cardiac cath, respectively.
Halperin: We currently have adequate PPE (though there were times when the supplies were marginal). We generally have the most experienced individual (attending echocardiographer or senior echo technologist) perform studies involving COVID-19-positive patients to reduce image acquisition time and exposure.
Silvestry: This has been a challenge and is a work in progress. As program director, one of my core roles is to protect trainees – their well-being (mentally and physically) is one of my main concerns. Keeping them safe has required being a tireless advocate for proper PPE and this has meant being up to the minute with regard to PPE science and evidence, monitoring peer institution practices, and constantly lobbying hospital administrators to provide maximal PPE for trainees.
I have raised issues surrounding adequacy of PPE with the chief of cardiology, chair of medicine, and institution CMO and pandemic leadership teams. I have also tweeted extensively about this and I know for sure the CMO and CEO of our health system are monitoring and listening. So far, pending availability of PPE, the institution is moving towards allowing N95 for all COVID + interactions.
Supply is still a concern here and I have also personally solicited donations of PPE for our fellows and personally purchased more than 70 plexi face shields for each of our fellows to use. The pandemic has definitely reduced overall procedure volume across the board including dramatic decreases in cath, EP and TEE volume. As such procedure training has been temporarily slowed but not due to PPE per se.
Bennett: Our department has been aggressive at limiting exposure to focused TTEs with point of care ultrasound technologies. We recognized early that cardiovascular procedures put our technologists and fellows at increased risk and have been aggressive at utilizing appropriate PPE since early March. TEEs are done by staff only at this time, and cath and EP procedural numbers have been extremely low, as well. This, combined with the need to conserve PPE, has virtually eliminated the fellows' participation in these procedures. Fortunately, with the small number of fellows in our program, it should not greatly affect the final procedural numbers for our fellows.
Overall
What would be your message to fellows in training with regard to how program leadership is responding to the COVID-19 pandemic?
Francis: This is an unprecedented challenge that will have a deep impact on your training. The effect on our health system will be equally profound. As program directors, we are committed to ensuring your safety and maintaining the focus on your education.
We are proud of how you have stepped up when called upon to serve. The ACC Program Directors and Graduate Medical Educators Section has been active in sharing best practices involving programs across the country. In these uncertain times, it is important to realize that you are not alone and as a group we will emerge from this tragedy even stronger.
Halperin: I cannot distill a solitary message except gratitude for their extraordinary dedication and service.
Silvestry: This is an unprecedented time and it is not hyperbolic or clichéd to say that we are all in this together. I want trainees to know their program directors and leaders will do everything in our power to protect them.
We will continue to teach, sponsor and develop our trainees' cardiovascular careers in this turbulent time, but we will also stand with and work to protect our trainees lives and livelihoods. This has been a tense, anxiety-filled time with much uncertainty, but fellows need to know that their leaders are listening, care and will fight for them.
This is a time to work hard to solve problems together and maintain our resolve in the face of uncertainty. Our fellows are brilliant and strong and your leaders know that you have what it takes to get through this. We will get through it.
Bennett: The ACC has had a listserv up and running for nearly a month in which information has been shared quickly and candidly across programs in disparate geographical areas, of varying sizes and resources, and across differing institutional backgrounds. The participating program directors have been able to support each other and, in consequence, better serve our fellows and equip them to excel during this crisis. At NMCSD, we have sought out innovative ways to continue our educational mission and protect our patients and fellows as much as possible. We speak daily via group meeting platforms to pass information and maintain our esprit de corps while being sensitive to HIPAA and OPSEC requirements.
I would again like to thank the program directors who have taken the time to offer their perspectives on training and leadership during this pandemic. Their responses represent initiatives from a small sample of programs aimed to address the challenges brought on by COVID-19; however, they all demonstrate cohesive themes of adaptability, collaboration and resilience which permeate across our profession. Our success in this pandemic depends on our ability to rise to new challenges and recognize that we do so with the support of our program's leadership who are ensuring our development as cardiologists continues to flourish.
This interview was conducted by Aaron Vigdor, MD, cardiovascular disease Fellow in Training at the University of Pennsylvania in Philadelphia, PA.