Virtual Learning in the COVID-19 Era – and Beyond
With COVID-19 sweeping the nation and the subsequent need for physical and social distancing, traditional educational efforts based on in-person didactic conferences have been directly impacted.
Given the temporary suspension of these live meetings, our institution – like many across the nation – transitioned to broadcasting these sessions via videoconference.
There were the expected technical hiccups initially; however, once we became comfortable with the software interface, I was surprised by how smoothly our conferences ran and the unexpected benefits that emerged.
While it is tempting to think of this as a stopgap measure, I would like to share why I think the thoughtful integration of virtual learning can have a lasting impact on cardiology fellowship education well after we return to the status quo.
The most immediately obvious benefit of switching the conference venue from a physical space to a virtual platform was the sharp increase in attendance. While a large part of this was driven by newly quarantined fellows and faculty joining from home, the convenience extended to those in the hospital as well.
For fellows on service, rather than guiltily "skipping" the conference as we may have in the past if clinical duties beckoned, we were able to multitask and do both. Fellows on away rotations, at home on maternity or paternity leave, or on service at different clinical sites were now also able to join.
This had benefits for the presenters as well – preparing talks requires a significant amount of time and energy, so knowing that a larger audience was able to attend these conferences made the effort even more rewarding.
We also quickly found that our conferences were more engaging, which is attributable to several factors beyond just better attendance. "Screen share" became a nimble way for multiple participants to share slides, interesting cardiac MRI clips or journal articles on the spot with the stroke of a key.
For ECG and echo conferences, rather than being asked to squint and interpret a study from the back of the room, we were all able to see p-waves and evaluate wall motion in much better detail over a shared screen.
The "chat" function allowed us to both compile questions for the presenter in an organized way as well as facilitate inter-attendee discussion without interrupting the flow of conference.
Finally, conferences were easily recorded and stored for those who could not attend live or those who wished to revisit certain talks. Between facilitating attendance and increasing engagement, these novel features helped reinvigorate our conferences.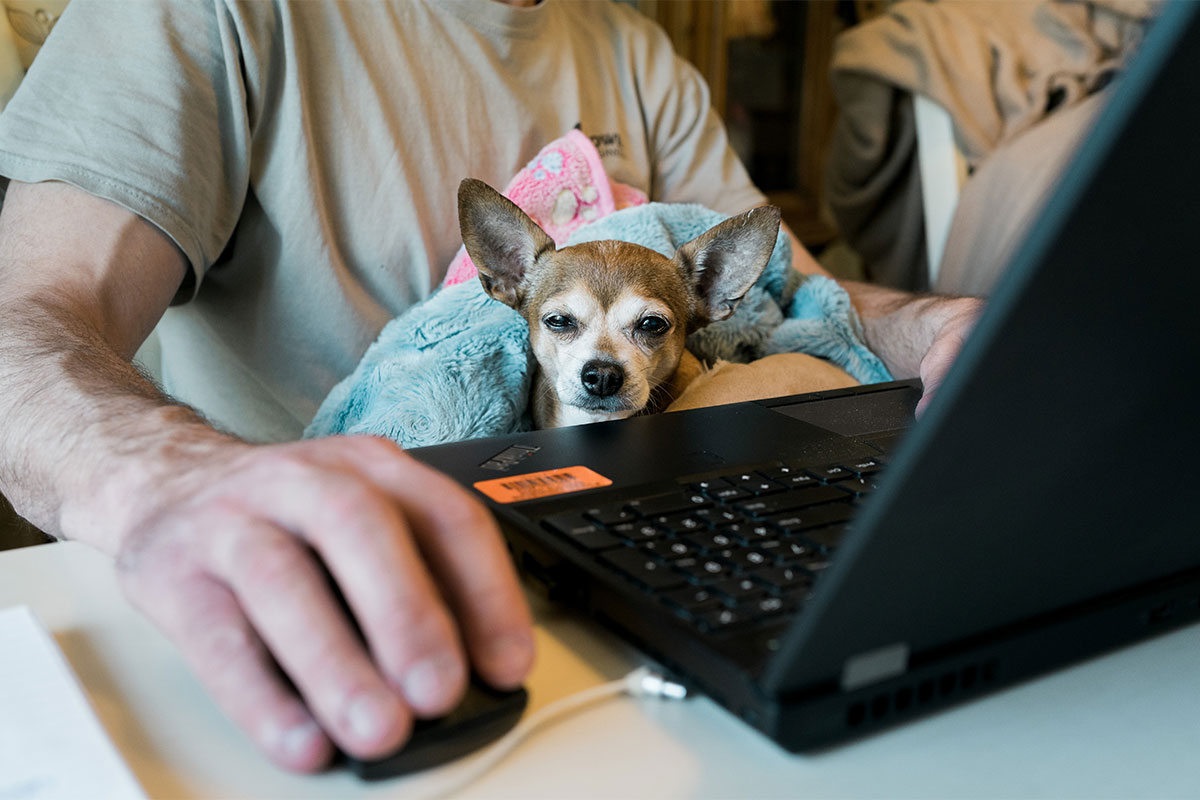 It is important to acknowledge the inherent drawbacks in virtual learning, as well. Watching conferences from a laptop or smartphone screen is convenient, but also renders the viewer prone to distraction. Not muting your microphone can lead to anything from a mildly irritating echo to a conference-halting cacophony from nearby pets or children.
There is certainly added potential for technical issues such as slides not displaying properly or bandwidth limitations leading to choppy echo clips, though I would argue this happens often in person, as well.
Perhaps most importantly, however, there is an indescribable sense of community that comes with being physically in the same room as your colleagues and mentors that virtual conferences cannot hope to replicate or replace.
Yet, while connecting with peers in person may be a benefit specific to live conferences, perhaps the most promising aspect of virtual learning is its ability to connect fellows and faculty around the globe.
Faculty from other medical centers around the world have "dropped in" on several of our conferences, which has enhanced both the level of discussion and spirit of collaboration – with videoconferencing, all it takes is a link and a computer to join instead of a flight ticket.
We recently participated in a cross-institutional videoconference where fellows from multiple programs presented clinical trials from this year's ACC conference.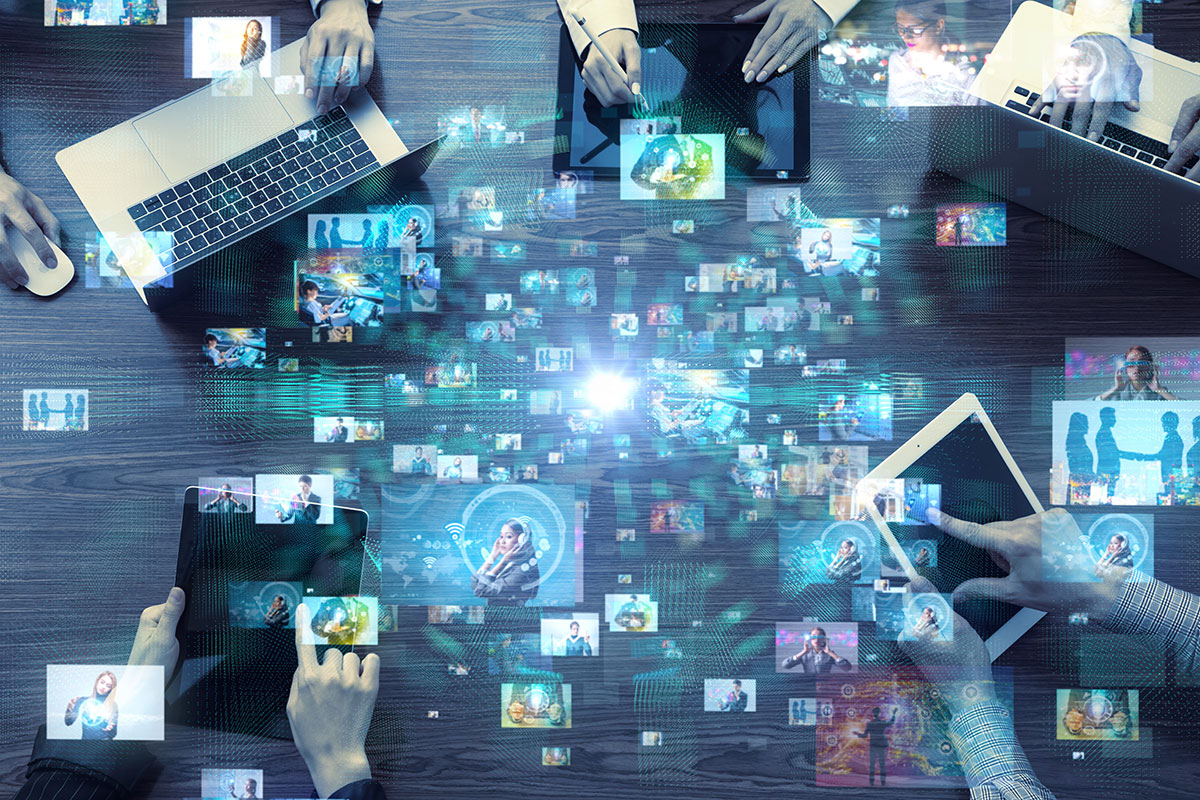 The presentations generated thoughtful discussion between the nearly 70 participants, and it was exciting to not only meet and learn from other fellows and program directors, but also to discuss the practice patterns at our respective medical centers.
There is a welcome irony in the fact that isolation has sparked connection, and that the quarantine has paradoxically brought the cardiology community together in a way that may not have occurred to this degree otherwise.
While the pandemic has irrevocably altered the world, it has also unearthed opportunities for meaningful change. Leveraging the benefits of videoconferencing to supplement live didactics can help modernize cardiology training by promoting attendance, collaboration, and engagement both within and between institutions.
As we try to return to some semblance of normalcy, I hope Fellows in Training and program directors keep in mind how virtual learning helped sustain learning efforts during the pandemic, and consider the ways it can remain a vital part of our educational mission moving forward.
This article was authored by Amar Parikh, MD, cardiology Fellow in Training (FIT) at Vanderbilt University Medical Center in Nashville, TN. Follow Dr. Parikh on Twitter: @amar_parikh.