The Power in Community: Global Crisis Underscores Strength, Resilience and Courage of ACC Family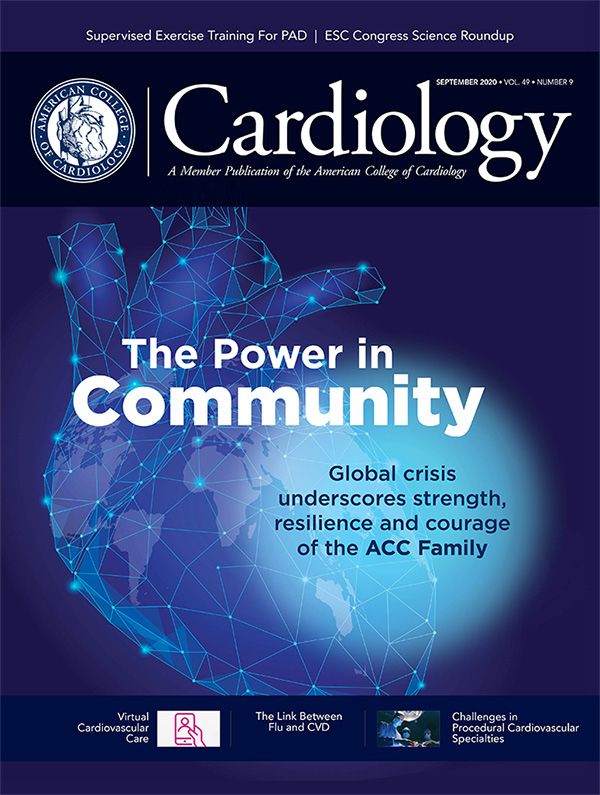 For cardiovascular professionals, rapid change is nothing new – it's that sort of dynamism that draws aspiring physicians, advanced practice providers, nurses and others to the field in the first place! However, no amount of new research, advances in treatment methods or policy changes could have prepared us for 2020.
In this article, explore how ACC members around the world are addressing some of the most pressing issues confronting cardiology, from matters of work-life balance and diversity and inclusion to advocacy and innovation. Read more.
Follow Cardiology on Twitter using #CardiologyMag and get the full issue here.