Keeping a Patient Log: Reflections on Graduate Medical Training in Cardiology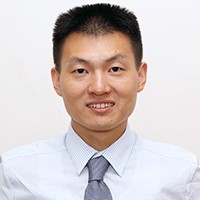 Weijia Wang, MD (Cardiology Fellow, University of Massachusetts Medical School)
When I was a resident, I approached an attending about participating in a research project. His encrypted Excel spreadsheet, approved by the institutional review board, contained every patient with hypertrophic cardiomyopathy he had met for over twenty years. Inspired by this experience, I created my own spreadsheet at the beginning of the cardiology fellowship.
The spreadsheet started as a procedure log, documenting coronary angiography, heart catheterization, temporary pacer insertion, etc. As I began to take pride in keeping track of my progress in training, I decided to add every patient encounter, including inpatient and outpatient encounters and diagnostic testing. While generating the initial system took thought, the day-to-day time spent adding cases was minimal.
My cardiology fellowship will end in three months. While fundamentally, the spreadsheet is simply a collection of patients and cases, to me, it is a reflection of the last nearly three years of my growth as a cardiologist. In total, there were 1130 inpatient encounters, including 122 in the cardiac intensive care unit, 318 on the consult service, 276 on the wards and 414 encountered while I was on-call. In comparison to my inpatient encounters, clinic encounters numbered 263 visits, likely owing to only a half-day per week and numerous cancellations due to various reasons including the coronavirus pandemic. While most practicing cardiologists have a predominantly outpatient practice, fellowship training tends to focus on inpatient management.
With regards to tests and procedures, while I performed or interpreted quite a large number (1188 echocardiograms, 204 nuclear myocardial perfusion imaging, and 248 procedures in the cardiac catherization or electrophysiologic laboratories), the spreadsheet helped me identify that many had normal findings. Thus, later in my fellowship, I started to seek out complex cases and a diversity of diagnostic studies, such as echocardiograms of congenital heart diseases or prosthetic valves, to add to my repertoire.
In addition to documenting the number of patients seen and procedures performed, I also noted the patients' diagnoses. The most common disease encountered was coronary artery disease/chest pain, totaling 719 (including patient encounters and tests), followed by 519 heart failure presentations, 510 arrythmias, 399 valvular disorders, 69 pericardial diseases and 68 congenital heart disease. This breakdown echoes the epidemiology of cardiovascular disease in the U.S., with diseases related to aging and risk factors for cardiovascular disease being most common. Rheumatic heart disease and inherited heart diseases were rare, each less than 20 cases.
If I had known at the beginning of my training what these numbers would be, I may have viewed my training differently. It was exciting to learn from the first few cases of atrial fibrillation and to become more confident by the time the 50th case presented itself; however, after the 200th case, it took discipline to remain curious and learn from each patient. On the other hand, my log highlighted the absence of certain rare diseases, particularly those seen predominantly in other regions of the world. For fellows to learn about uncommon diseases, a structured educational curriculum is crucial.
When I logged interesting cases, I created reminders on the electronic medical record to follow-up the clinical progression. It was satisfying to confirm my prediction of culprit lesion and surprising to see instances of unexpected courses of illness. In addition to providing a longitudinal mechanism of education and follow-up, this list created a large selection of interesting cases to present in clinical conferences.
Overall, my spreadsheet highlighted that fellowship cannot cover every aspect of cardiology, and learning is an intentional endeavor which will continue long after training. Clinical medicine is about observing, recording and analyzing. My patient log serves as a timeline to witness my growth as a clinician and create objectives for discovery of new knowledge going forward.
Naomi Botkin, MD, FACC (Program Director, Cardiology Fellowship, University of Massachusetts Medical School)
As far as I know, Weijia Wang, MD, is the first UMass fellow to have kept a detailed log of patient encounters. While the log was meant for his own use, its existence may end up benefiting future fellows in our program in two ways.
First, the disparity in inpatient and outpatient encounters was striking although certainly not surprising given the fact that the fellowship program features many more inpatient rotations. The fellowship leadership team will explore ways to bring inpatient and outpatient training into a better balance so that fellows will be optimally prepared for post-training practice.
Second, the log nicely illustrates that "common things are common." If trainees are aware of the types of diagnoses that they are likely to encounter in bulk during training, they can actively seek to learn something from even mundane cases. For instance, they might read about unusual complications that could have occurred but didn't, which will increase the likelihood that they will recognize such complications in the future. Wang's log will therefore be useful in guiding trainees to optimize their independent reading.
This content was developed independently from the content developed for ACC.org. This content was not reviewed by the American College of Cardiology (ACC) for medical accuracy and the content is provided on an "as is" basis. Inclusion on ACC.org does not constitute a guarantee or endorsement by the ACC and ACC makes no warranty that the content is accurate, complete or error-free. The content is not a substitute for personalized medical advice and is not intended to be used as the sole basis for making individualized medical or health-related decisions. Statements or opinions expressed in this content reflect the views of the authors and do not reflect the official policy of ACC.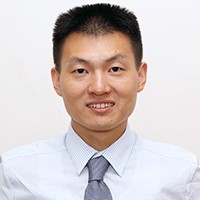 This article was co-authored by Weijia Wang, MD, Cardiology Fellow in Training at UMass Medical School in Worcester, MA, and Naomi Botkin, MD, FACC, Fellowship Program Director at UMass Medical School. Twitter for Wang: @wjw70223306