You Are Now a Board-Certified Cardiologist and Cardiac Imager…Now What? The Importance of Lifelong Learning and Career Growth
The Dawn of a New Career
In order to accomplish your goal of becoming a board-certified cardiologist, you have spent at least the last decade in medical training, including working long nights and weekends. You have acquired the necessary skills as a cardiac imager, presented abstracts, sat through countless exams and written numerous research papers. After accomplishing so much and learning from experts in the cardiac imaging field, you are weeks away from completing training and have signed the contract for your first job as a board-certified cardiologist. As the end of your training draws near, you start to think:
"Is this going to be the right job?"
"Do I know enough to be an attending?"
"Am I going to misinterpret an imaging study?"
"Should I have looked at the contract one more time before signing?"
We have all been in this situation and had doubts and fears. However, this period should be viewed as the "dawn of your new career." This will be your opportunity to chart your own path. Instead of wasting energy on worries, use it to focus on the next steps. What would you like to achieve at your new job as a cardiologist? How are you going to market yourself? What excites you and keeps you up at night? How are you unique and what sets you apart? Find your passion and create your brand.
Factors That Contribute to Career Development and Lifelong Learning
There are several factors that contribute to lifelong learning as well as career development and growth. These factors include personal well-being, mentorship, networking, collaboration with peers, involvement in professional societies, acquiring new skills, lifelong learning, taking the initiative to start new programs or lines of service at your institution or practice, recognizing your knowledge or skill limitations, and seeking opinions from colleagues when necessary.
Figure 1. Factors that Contribute to Career Development and Lifelong Learning

Click image for a larger view

Take care of yourself.
Cultivate an environment and create your support system both with colleagues at work and family and friends in your personal life. Participate in activities that are fulfilling and enjoyable or find a hobby. An article in the Journal of the American Medical Association (also covered on ACC.org) discusses taking care of your body, mind and spirit. It also reiterates that avoiding physician burnout is essential for success. Your career is like a marathon – not a sprint – and both physical and mental endurance is important. Do not be afraid or embarrassed to seek help when you need it; your well-being is important to yourself, family, friends and patients.
Even as a board-certified cardiologist, you will not know everything or have all the answers.


If you have doubts about a diagnosis or treatment plan, be honest with your patients and yourself and seek a second opinion. Do not view this as a point of weakness or ineptitude. Wise individuals know and acknowledge their limitations and seek help when needed. Your patients will appreciate you more for doing so. Also remember that your peers may seek a second opinion from you, so do not be derogatory or disrespectful if their question might seem simple. Take the time to address their questions and they will respect and appreciate you more. The practice of medicine can be a humbling experience and physicians are not perfect. Remember that you will make mistakes, so try your best to learn from them.

Always be kind and respectful to your peers and patients.
Respect for others does not go unnoticed and has a far-reaching impact. This principle applies beyond staff physicians and colleagues and should be extended to your support staff, including your administrative assistant, nursing staff, midlevel providers, technicians and trainees. Always treat your peers as you want to be treated. If there are differences in opinion, have an open and respectful dialogue. Do not talk badly behind their backs as this is never healthy and will shine you in a negative light.

Practice patient-centered medicine. Always be kind, honest and respectful to your patients. Even on busy days, remember that your patients are ill and simply looking for you to help them feel better. This is the core of a physician-patient relationship.
Mentorship.


Mentorship will be a vital part of your career. Early Career professionals often think that they can only have one mentor at a given time and that they should be at their institution. However, there are many facets of your career and often only one mentor may not be able to give advice in all aspects. Mentors from other institutions or practices might offer different career advice and support your academic endeavors in various ways.
When searching for a mentor, there are several important points to remember:
Mentoring relationships should have specific goals. Ask yourself, "What would I like to achieve from this mentorship?"
Ensure that you and your mentor share similar interests to maximize the relationship and achieve your goals.
Be open with your mentor with regards to what you would like to achieve from the mentorship.
Mentoring requires a time commitment. Will your mentor have the time and interest to guide you?
Do not be discouraged if your mentor does not answer right away. Oftentimes, great mentors have numerous responsibilities and may not be able to respond immediately. Ensure that you correspond early for any time sensitive requests.
Being a mentor is just as important as being a mentee. Supporting and advising junior colleagues can be a very rewarding and fulfilling experience. If there is an opportunity to mentor a junior colleague, try to seize it. Just remember that serving as a mentor takes time and commitment, so be prepared to make the investment. Find more information about ACC's Mentoring Program on ACC.org.
Other opportunities to support junior colleagues may come in the form of requests for advice with regards to cardiology fellowship, reference letters, research projects and special elective rotation requests. There are a few great references on mentoring including an article in the Harvard Business Review for mentees looking for a mentor and an article in the Journal of the American College of Cardiology on the importance of mentorship after training.
Involvement in Professional Societies
Engagement in several professional society activities and committees provides excellent opportunities to advance your knowledge in the field, engage in academic activities and establish mentoring relationships. Many societies provide leadership development for Early Career members such as ACC's Emerging Faculty Program. Involvement in these professional societies may also provide opportunities for research funding through several research grants. An easy way to become more involved is to simply engage at a local chapter level.
Collaborate, Collaborate, Collaborate!
It is important to remember that you are a part of a very active professional community. Do not practice in isolation. To expand your knowledge and scope, engagement with others in your field will be vital both in terms of possible research ideas or projects and in other academic endeavors. For example, getting involved in national trials and registries as a principal investigator for your practice site could provide many opportunities for collaboration.
Be Creative, Take the Initiative
Once you have established yourself in a new job, do not be afraid to be creative. If there is a need to start a new program, seize the opportunity, especially if you have the interest and skills that would complement such a program. Innovation does not mandate isolation – you do not have to go it alone. Build your team and speak to experts in the field to explore program ideas. Seek advice and mentorship from others who have pursued similar endeavors to see what does and does not work. Try to engage your hospital administrators and department chair early in the process to determine what resources are available and the business model for your program. Start small and build on it as you go along. Community events to raise awareness are also an important factor in building your program and physician referral base.
The Importance of Teaching and Acquiring New Skills
Cardiology is an ever-changing field and it is important to stay up-to-date on the latest in diagnostic testing and therapeutics. This can be achieved through a multitude of Continuing Medical Education programs offered through several professional societies. Learning formats vary and provide a wide variety of options for your learning style. For example, learning through multimedia allows you to optimize your time such as listening to podcasts during your commute to and from work or while you go for a run. These activities may serve a dual purpose by providing Maintenance of Certification, as well. It is important to be receptive and adaptive to learning new skills in your field to remain relevant. Teaching your junior colleagues is equally important and may be in the form of bedside teaching, didactic lectures, hands-on training or interpretation of cardiac imaging tests.
The Importance of Networking and Responsible Use of Social Networks
Networking is vital to your career as it has many benefits and allows an exchange of knowledge. It can also facilitate career promotion by opening doors to opportunities that are not advertised. Networking through professional societies allows exposure to new initiatives, educational programs and committee involvement, while also generating research ideas and research project collaboration.
Social media platforms such as Twitter are frequently utilized to meet other colleagues both nationally and internationally and serve as a platform to promote your work and research publications. Twitter may also be useful to keep up with new research studies and provide a source of continuous learning, especially for the cardiac imaging community with cases posted from colleagues around the world. It is important to ensure that patient privacy is adhered to; therefore, guarantee that any patient identifiers are removed before posting a case. Remember to use hashtag #ACCImaging for great imaging cases or to participate in some of ACC's Journal Club discussions.
Social media platforms should always be used responsibly and professionally compromising statements or pictures should not be posted. These platforms are becoming increasingly relevant in cardiology as they are a great learning resource and provide an opportunity to engage with other colleagues in the field.
Enjoy Your Journey
At the end of the day, your career is a journey filled with highways, hills, valleys and small tree-lined streets. You will chart your own path. Remember that the joy of your career is not so much about the destination but the journey and people you meet along the way. Life is short – savor and enjoy your career as much as possible!
---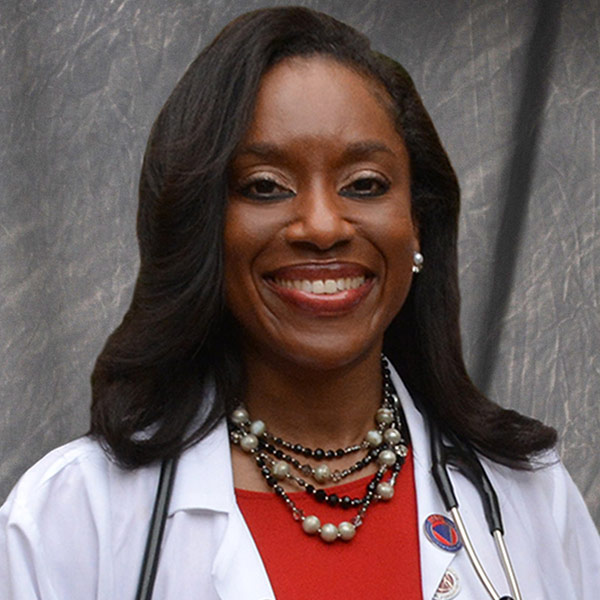 This article was authored by Renee P. Bullock-Palmer, MD, FACC, cardiologist at the Deborah Heart and Lung Center in Browns Mills, NJ.