Editor's Corner | The Middle Years: Engaging, Treating All Our Patients
By far, the majority of our patients would be classified as elderly. Definitions vary, but generally most patients over age 65 are considered elderly and much of our practice is focused on management of chronic diseases in these patients. But what about younger patients? Are we doing our best for them?
Most patients between 20 and 60 years old rarely see a cardiologist. Cardiovascular diseases in this age range – what I call the middle years – are less frequent. For this group, our thoughts often focus on obvious disorders like congenital heart disease, familial hyperlipidemia (FH), arrhythmias, cancer and prevention.
Prevention and Guidelines at ACC.19
Don't miss the rollout of the ACC/AHA Guideline for the Primary Prevention of Cardiovascular Disease at ACC.19 on March 17 and a deep dive into the guideline on March 18. Click here for details on these and more sessions on seven different guidelines at ACC.19. For more on preventing cardiac death and evaluating symptoms in athletes, attend Sessions 607 and 697.
A cardiologist with knowledge and training in sports medicine might be a consultant for a sports team or a professional dance team. In each case, the cardiologist will be asked to provide unique expertise to treat or prevent cardiovascular disorders related to exposures that go beyond the usual collection of age-related disorders we manage in the bulk of our practice.
The ACC/AHA Guideline for the Evaluation and Management of Syncope is a must read for cardiologists who encounter younger patients with cardiac complaints. Young patients may develop syncope from overactive vagal tone related to high levels of aerobic conditioning and some may have Postural Orthostatic Tachycardia Syndrome (POTS). While rare, ventricular arrhythmias due to myocardial ischemia should also be considered in young patients.
Unexplained dyspnea is another important challenge in young patients. In some cases, the culprit is asthma that is manifested primarily as dyspnea with minimal or no wheezing. This may only be detected by exercise pulmonary function testing. Many times, a test exposure to provoke the symptom is the ultimate solution to the diagnosis.
Exposure to the actual exercise stress, particularly with competitive runners or cyclists who work near their maximum capacity, might be needed to detect paroxysmal atrial fibrillation, for example.
A word of caution: before exposing a patient to high-stress, actual-use conditions, a controlled stress test with ECG and blood pressure monitoring to maximum capacity should be conducted to rule out a serious arrhythmia.
With the increased availably of wearable monitors, testing has become feasible in actual use. Recent availability of waterproof wearable ECG monitors has provided useful monitoring in triathletes. Unexplained dyspnea might be caused by primary or secondary pulmonary hypertension.
Patients with atrial and ventricular septal defects may go undiagnosed for decades until a late consequence of the shunt becomes manifest either as dyspnea, an atrial arrhythmia or arterial desaturation.
Adults with corrected congenital heart disease are appearing more frequently in our practices and many have had corrective surgery that restores them to normal function. So, we may see patients in our practice with a corrected Tetralogy of Fallot or a repaired ventricular septal defect who wish to participate in competitive sports.
For these patients, there should be a meeting with the cardiologist, parents and in many cases coaches and trainers to be sure all involved understand the risks and consequences of sports participation. The work of Lampert has shown that athletes with implanted defibrillators can participate in competitive sports with acceptable risk. Here, again, communication among the parents, the athlete, coaches and trainers and the cardiologist are essential to maintaining safety for those athletes who wish to participate competitively.
Both dilated and hypertrophic cardiomyopathy, while not common, need to be considered when evaluating individuals with dyspnea, arrhythmias or unexplained syncope. In many cases, the diagnosis is not evident until a catastrophic event leads to the diagnosis. Screening for these occult disorders remains controversial, particularly in the case of screening of young athletes, and other asymptomatic individuals.
While our perception of coronary disease is usually connected with individuals over age 60, it remains the leading cause of heart disease even for individuals between 30 and 50 years old. We've become aware of the role of FH in early atherosclerosis and coronary disease. Premature coronary disease is a significant component of FH. Evaluation of serum lipids should be a regular part of health screening in young patients to identify those who will benefit from blood lipid management to prevent premature atherosclerosis.
We've moved away from anecdotal evidence of the value of exercise in reducing the risk of atherosclerosis to well-defined clinical trials that show the importance of exercise as an essential part of health care.
However, getting exercise to be accepted as a therapy is difficult to accomplish because of the need of a lifelong commitment to active participation in exercise as an essential component of one's overall health care.
To achieve this goal for prevention of heart disease, programs designed to serve large numbers of patients either through institutional programs or government-supported health programs are the best way to provide this important component of health care to our patients.
In light of the continuous presence of hypertension, hyperlipidemia, poor physical condition, and associated diabetes in patients who are in the middle years, our great challenge is to improve the health and well being of our average patient with unmanaged cardiovascular risk. They constitute the bulk of our middle year patients who would benefit the most.
For women, the middle years are focused on problems with obesity, hypertension and diabetes and atherosclerotic disease is delayed until menopause. In men and women a commitment to physical activity should be a lifelong goal.
It's important that we remain vigilant and mindful of patients in the middle years. Engaging with them now especially in terms of prevention and wellness will pay dividends for them and for the health care system for many years.
---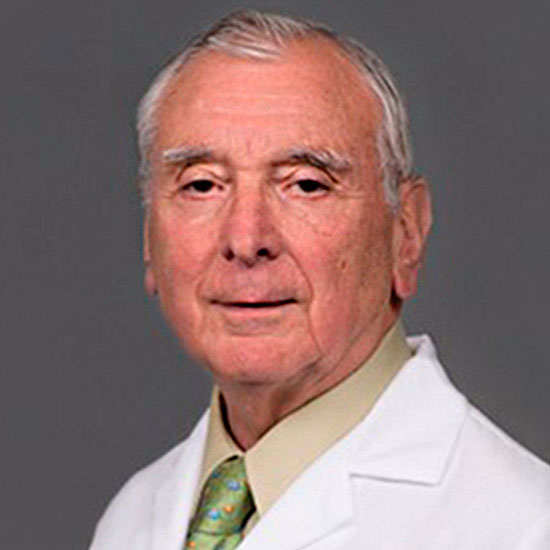 Alfred A. Bove, MD, PhD, MACC, is professor emeritus of medicine at Temple University School of Medicine in Philadelphia, and a former president of the ACC.
Keywords: ACC Publications, Cardiology Magazine, Exercise Test, Athletes, Atrial Fibrillation, Heart Septal Defects, Ventricular, Postural Orthostatic Tachycardia Syndrome, Cardiovascular Diseases, Consultants, Asthma, Blood Pressure, Tetralogy of Fallot, Goals, Risk Factors, Coronary Artery Disease, Sports, Exercise, Atherosclerosis, Sports Medicine, Electrocardiography, Diabetes Mellitus, Obesity, Syncope, Hypertension, Menopause, Primary Prevention, Hyperlipidemias, Dyspnea, Hypertension, Pulmonary, Cardiomyopathy, Hypertrophic, Chronic Disease, Parents, Lipids, Neoplasms, Defibrillators, ACC19
< Back to Listings